Blackboard entry by Nicolas Guillerat
Posted—02/2013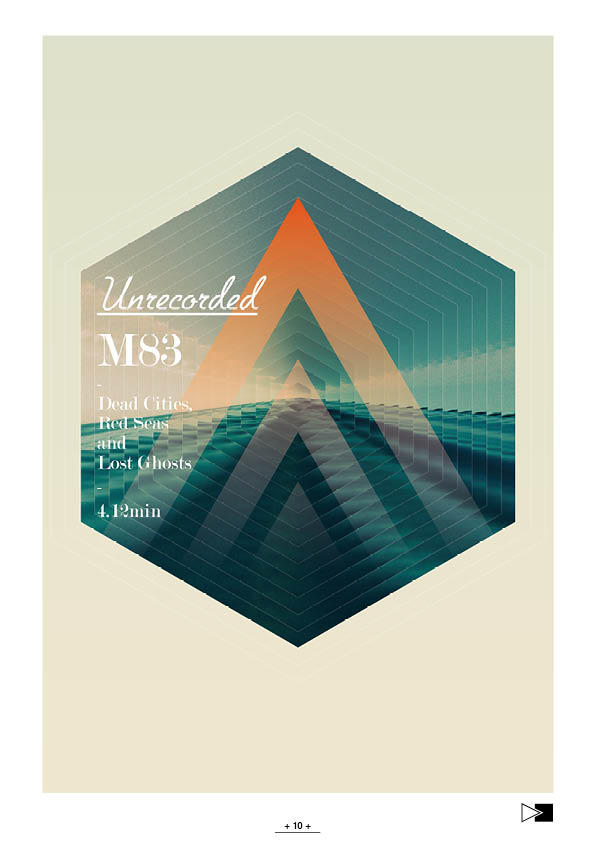 Dear Sirs,
I would like to show you a project which, I hope, will be of interest to you.
One year ago, I began working on a graphic trilogy including « The Polish Odyssey », « The Danish Odyssey » and « The Portuguese Odyssey » (the last one still under way).
The idea is to propose, for each opus, 50 visual display units, each of them showing a graphic performence of music pieces.
I particularly want to catch into images the intangible part of the sound, the « spirit » of the compositions through the dialogue between both artistic fields.
Each poster thus includes a link to the related piece of music, enabling the reader to fully  experiment the listening and visualization.
This graphic exercise is underlaid by several constants : use of a minimalist « visual language », time for carrying out limited to one month, only one format, same information provided by the typography on each poster (name of the artist, title of the album, title and duration of the music piece).
The scope of this creative process extends from rock (Black Rebel Motorcycle Club) to French popular songs (Annie Cordy), from electro (Mondkopf) to americana (Johnny Cash) through classical music (Maurice Ravel). I hope the readers will react in the same way.
I have so far auto-pubished interactive pdf on the Web.
Should you be interested in this idea, I would be delighted to discuss with you about a possible publication.
Please do not heasitate to contact me if you wish to see the first two volumes of the Odysseys.
Looking forward to hearing from you soon, I remain,
Yours Truly.
Nkg
Nicolas Guillerat
nicolas.guillerat [at] gmail.com
+33 6 08 13 45 07
Posted by Nicolas Guillerat, France