Ark Egertorget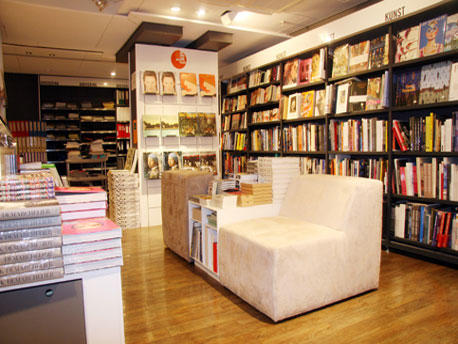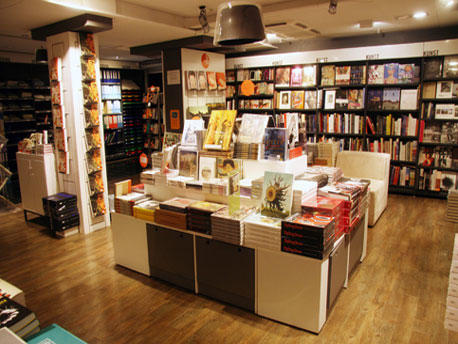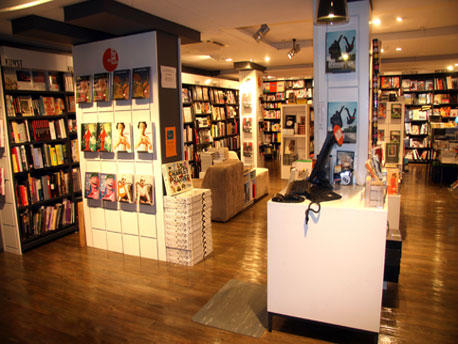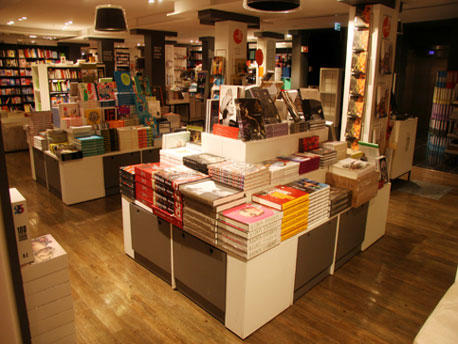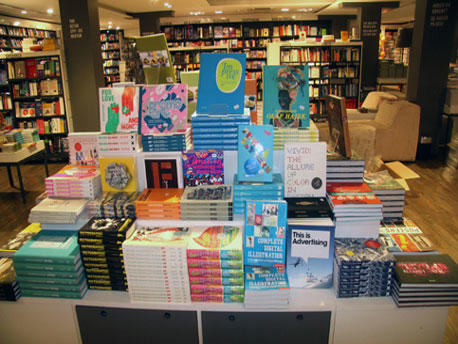 It's not every day that you'll hear us championing a chain store, but Ark Egertorget a branch of the nation-wide Norwegian book handlers Ark Bokhandel, is different. The corporate backing enables the Oslo bookshop to carry an excellently curated selection of titles and even take a risk or two. We speak with Helga Fanney Jóhannesdóttir, buyer of the art section since 2002, on the nature of daily business.

How did Ark Egertorget happen?
We are not independent, but a part of Ark Bokhandel, a nationwide bookstore chain in Norway.  We aim to show that big chains can also provide a great selection of both bestsellers and smaller titles on art, design and photography, as well as literature.

Unexpected bestseller?
That would be the photo book Ernie: A Photographer's Memoir by Tony Mendoza, an utterly charming, small book with black-and-white photographies of a tough New York cat named Ernie. The book was first published in 1985 and had been out of print for a long time before it came back in a new and improved edition in 2001. I think I first bought five copies just to see how it went. But we're past 800 copies now and it's still popular!

Unexpected flop?
To my surprise, I discovered that books on Picasso and Warhol tend to keep the shelves warm at Ark Egertorget.

Explain how you curate your selection of books.
Our main focus is on books on graphic design and contemporary art and photography, but we also have books on music, fashion and interior.  I personally have an art school background. I buy books essential in any well-stocked art book selection, and books that I personally find inspiring. That seems to work well for our customers, who give me tips.  I get a lot of information from the book representatives of the publishers. I also do a lot of research on the internet, I check out books that I see recommended in magazines or blogs, and of course I visit other bookstores when I'm abroad. It has become a lifestyle!

Oslo has its own distinct design scene, as does Norway in general. How would you describe it?
Nature meets urban in a laid-back manner...

What other items do you carry in the shop besides books, or do you host events?
We have a large magazine section and a café in the shop. Sometimes we have book signings. Most of the time it's writers coming to sign their latest fiction, but once the Norwegian painter HÃ¥kon Bleken came in to sign his book. That was really great.

Book on your night stand right now?
I have Haruki Murakami ´s What I talk About When I Talk About Running, The Sleeping Dragon and Shadow Family by Miyuki Miyabe, a few non-fiction titles on ancient Nordic religion, plus this great book on extinct languages by Swedish language genius Ola Wikander.

Most played song on your shop's soundtrack?
That usually depends on whose iPod we're listening to, but lately we've been listening a lot to Waldeck, Susanne Sundfør, Kate Bush and Melody Gardot. Motown, classical music, and Johnny Cash are always popular.

We have to ask: What is your favorite Gestalten book?
It ´s impossible to pick just one, I just love the Illusive series. The Upset and Papercraft are fantastic, as well asPlayful Type and Impressive, not to mention Vania, which is downright beautiful. My customers also love all these titles.

What is your design fetish?
I just love mid-century modern! Among my most prized possessions are two enamel bowls by Grete Prytz Kittelsen. On the top of my wishlist is a mid-century teak sideboard/cupboard.

What does your community do to support you?
As I mentioned before, we're a part of a bookstore chain, but I do hope we can make our community a better place by providing people with great art books!