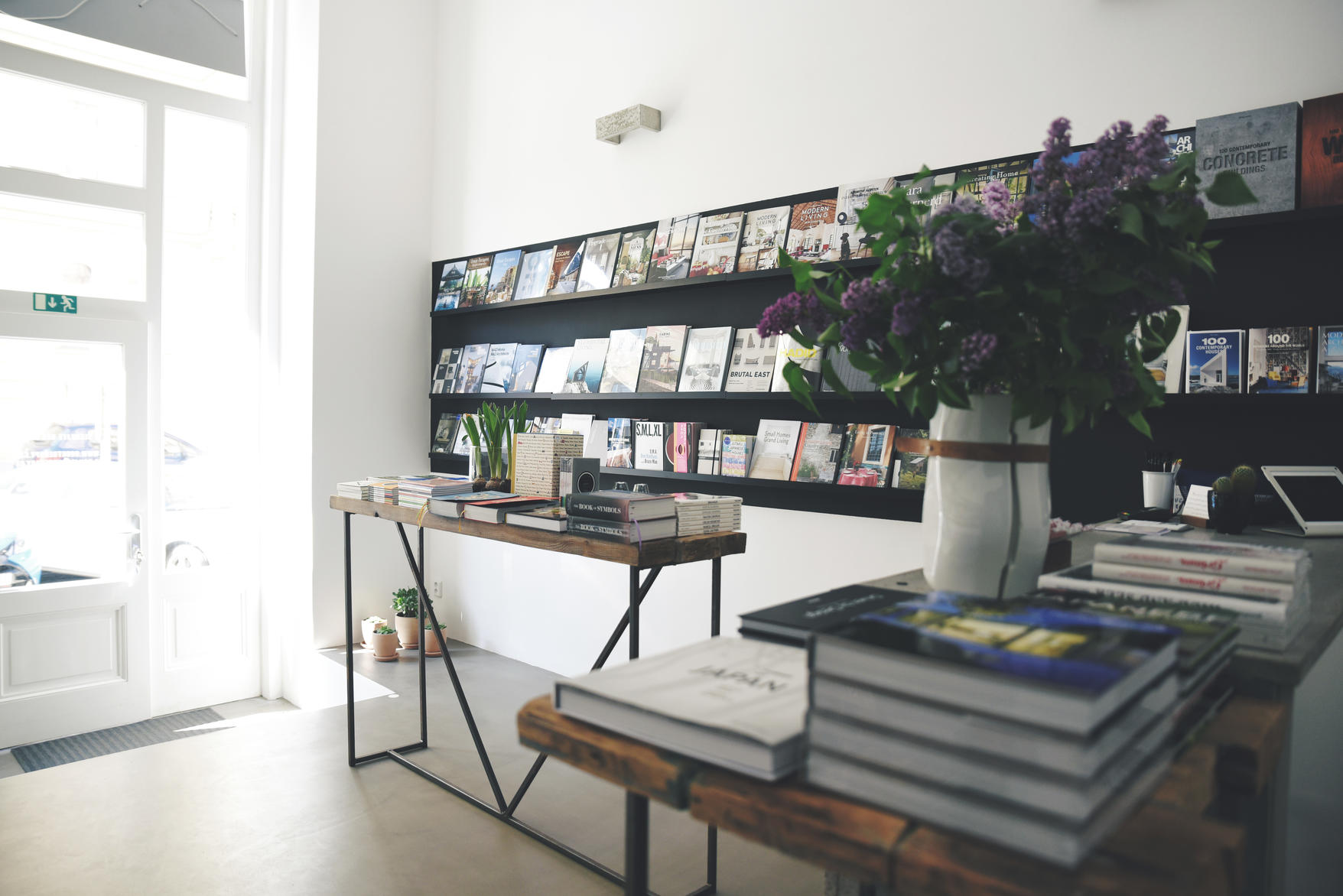 November Shop of the Month
There is an unbeatable charm that lives in every bookshop: From the smell of crisp paper to the inevitable coffee breaks, book stores are an oasis from the hustle and bustle of inner-city streets. For Prague's residents and visitors alike, Book Therapy offers a wide selection of hand-picked titles set against a refreshing and contemporary interior. 
How did it all start?
The idea of opening a book store first came to our minds last summer, which was when we were looking for a space ideal for another project. After seeing the raw, empty space with amazing windows and a high ceiling, my husband and both said at almost at the same moment, "We should open a book store here".
Why did you decide to open a store?
Every time we travel to a different city, one of the first shops we visit is a nice book store with an interesting book selection. And, in Prague, we were missing some of proper quality—you could say we just brought a bit of our holiday ritual to Prague.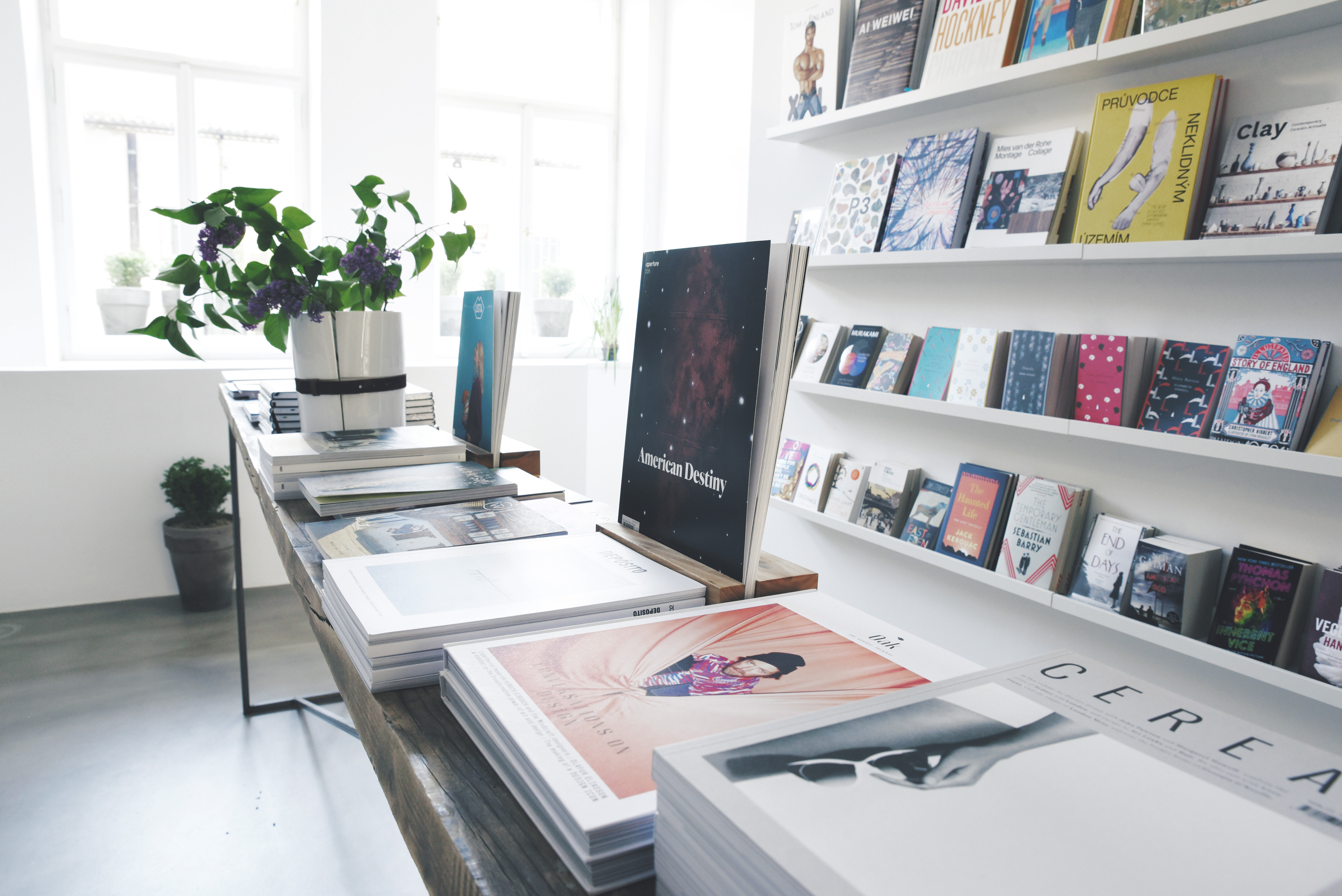 How would you describe the neighborhood in which the store is located?
Book Therapy is located in one of the most important residential areas of Prague's city center. Theatre of Vinohrady can be seen from the doors of the shop, and you can find really interesting coffee shops and restaurants in the neighborhood.
In terms of books and other merchandise, what do you offer your customers?
The range of books is wide, but what we really do care about is the number of titles you can find in Book Therapy. Our strategy is keeping the stock strictly limited to 400 book titles and focusing on the curated selection—a selection so great that one could easily find hundreds of books you'd love to have at home.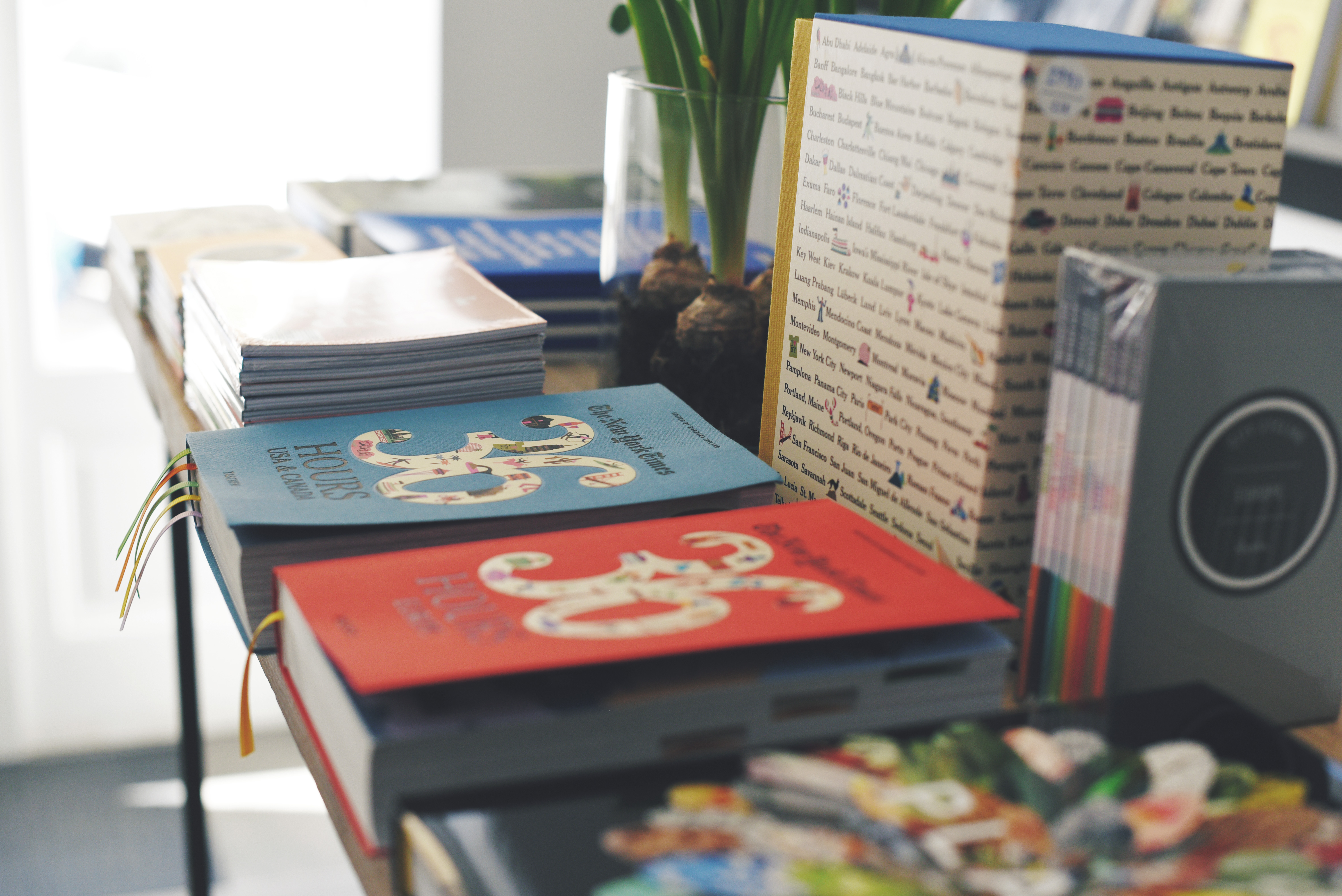 What are your favorite Gestalten books?
We really love Upgrade, Traditional Couture, Wanderlust, The Journey, and New Romance.
What are your customers' favorite Gestalten books?
The Monocle Travel Guide series, Small Homes, Grand Living, Upgrade, and Scandinavia Dreaming.
What kinds of people shop there? Who might be seen visiting the store?
The shop is for people like us: those who don't have the time or the will to search for one book across three shop floors, and for people who love design, traveling, cooking, and so on.