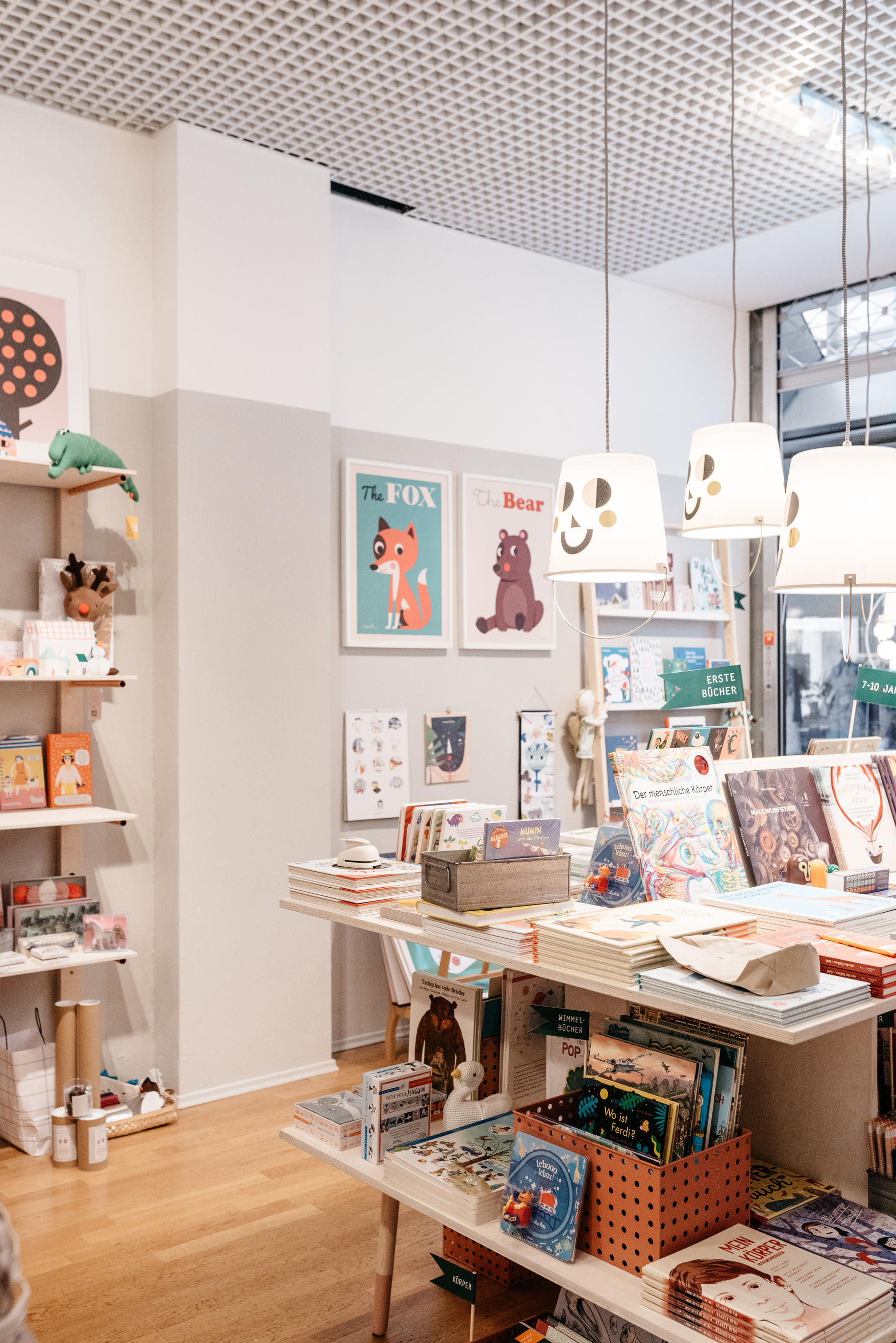 December Shop of the Month
Last year, we introduced our friends at Buchstäbchen in Stuttgart, whose recently-opened shop was full of curiosities that catered especially to younger readers. Now a year later, the team has launched a pop-up shop in Fluxus Calwer Passage for November and December. Read on to find out more.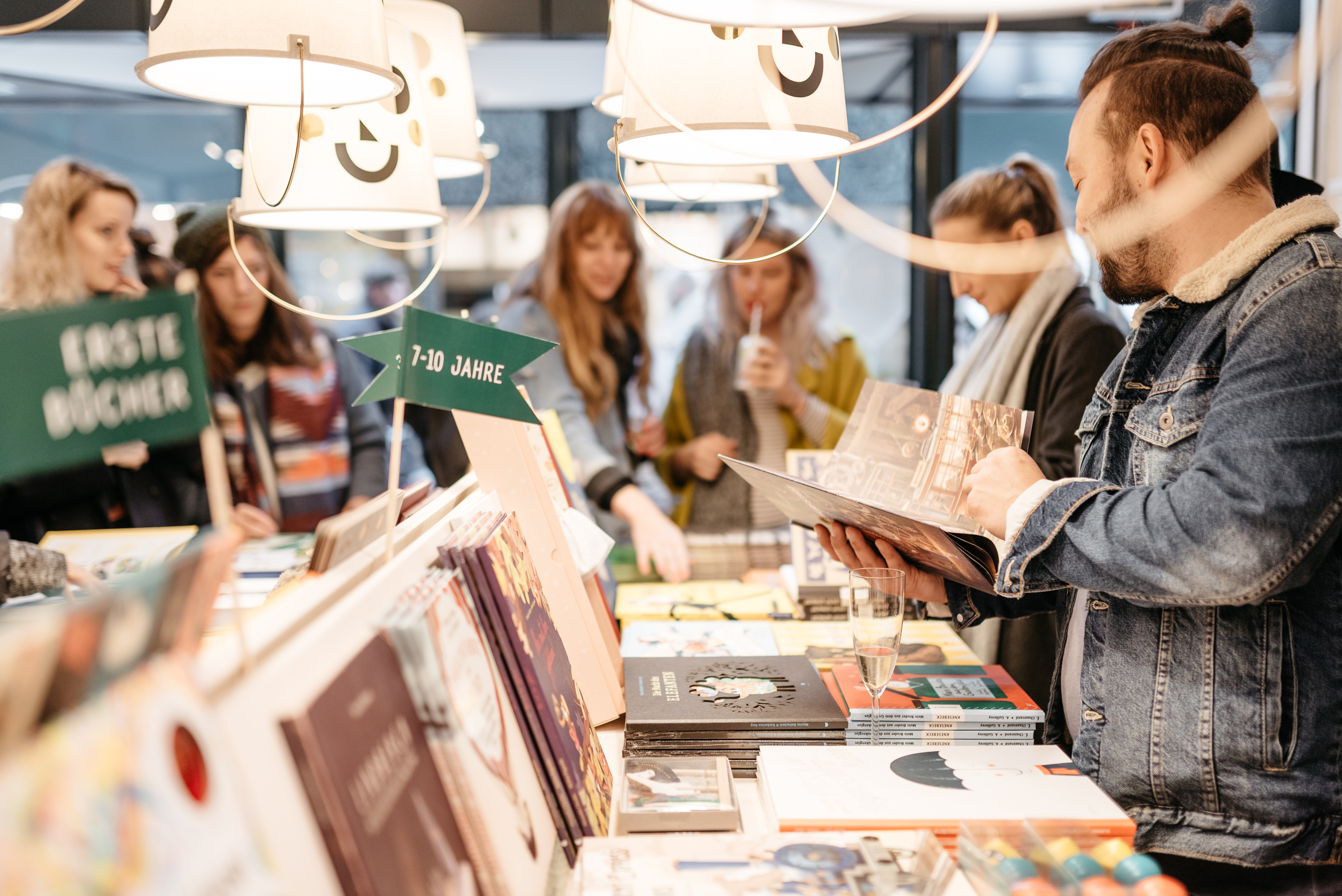 How did it all start?
My love of books, treasures made of paper, and especially picture books started a very long time ago. As a child, I immersed myself in picture worlds and stories from books, and these pictures are still etched in my mind. Picture books taught me to experience my environment vividly. However, for the last 15 years I worked as designer/architect,  and spent 10 of those as partner at the architects VON M here in Stuttgart. After the birth of my first daughter in 2009, I rediscovered children's books. After almost seven years of passionate research and collecting of picture books, I felt compelled to open a shop. We opened in November 2016 our main shop, and for the November and December 2017, we also opened our temporary pop-up store to spread the word!
Why did you decide to open the pop-up store?
Our main shop, which opened in 2016, is running quite smoothly. It is situated in a a nice district of Stuttgart—Stuttgart West. To attract more customers, we took a chance and opened our pop-up store. Here we offer extraordinary presents just in time for Christmas. As is our signature style, finding the most beautiful children's books in the high tide of publishing is our passion. In addition to new releases, we offer a wide selection of classics and bibliophilic treasures from little publishers.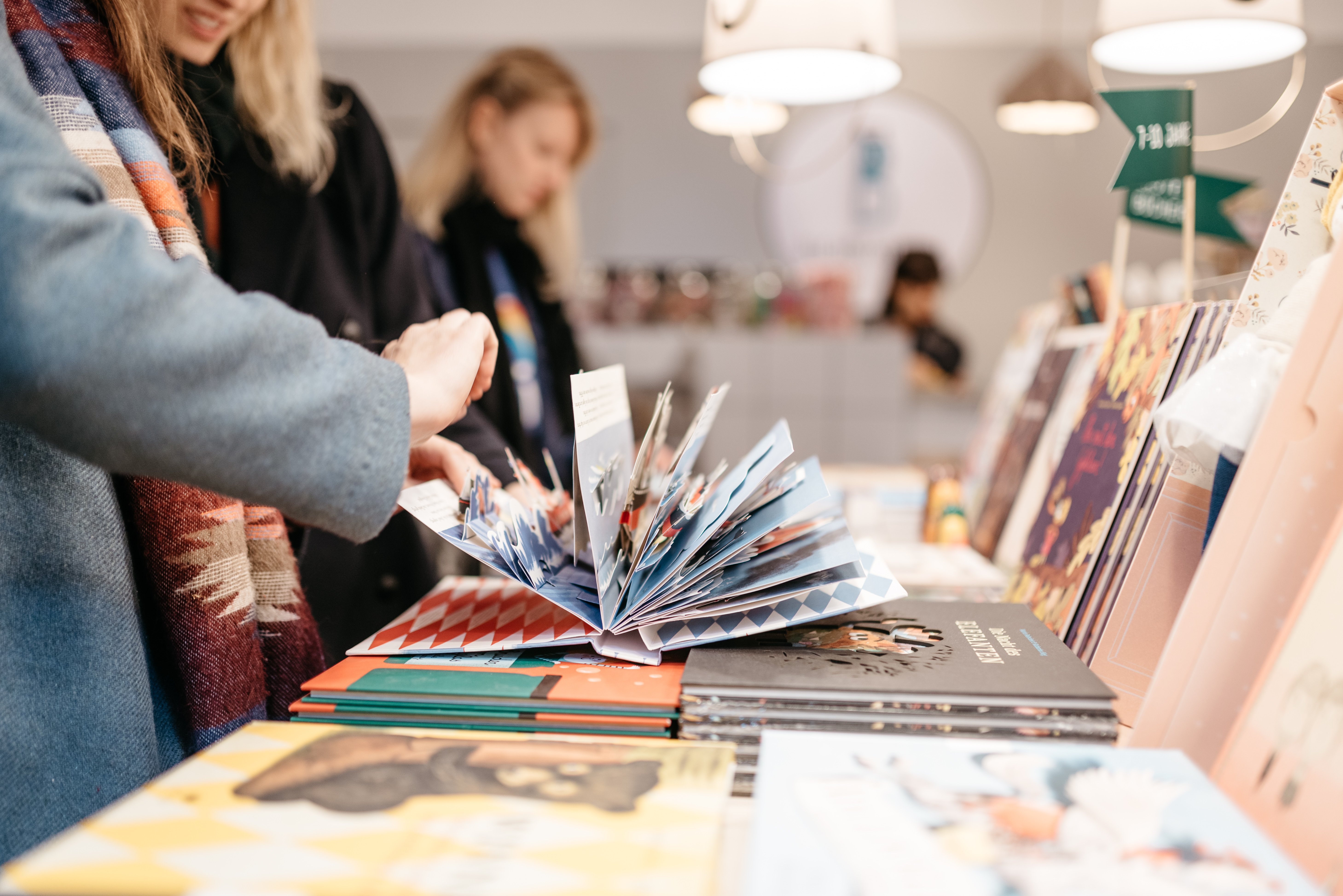 How would you describe the neighborhood in which the store is located?
The shop in middle of Stuttgart is a lot busier than what we are used from our main store, but the Fluxus is a little passage with a selection of very special stores, all of which spread a warm welcome, friendliness, and an extraordinary shopping experience.
Please describe the kinds of books and other merchandise that you carry. What do you offer your customers?
In addition to children's books, we sell games, paper art, illustrations, and prints as well as a selection of adult literature.
What are your favorite Gestalten books?
As designer, my private library of course contains many wonderful books from Gestalten Verlag across the areas of art, design, and architecture. But the one that touches me most right now is Plip the Umbrella Man.
What are your customers' favorite Gestalten books?
The book Madame Eiffel sells very well. Lovely story!
What kinds of people shop there? Who might be seen visiting the store?
The topic of children's book touches nearly everyone emotionally. We therefore often have customers from newborns to 102 leaving the shop with a smile on their faces.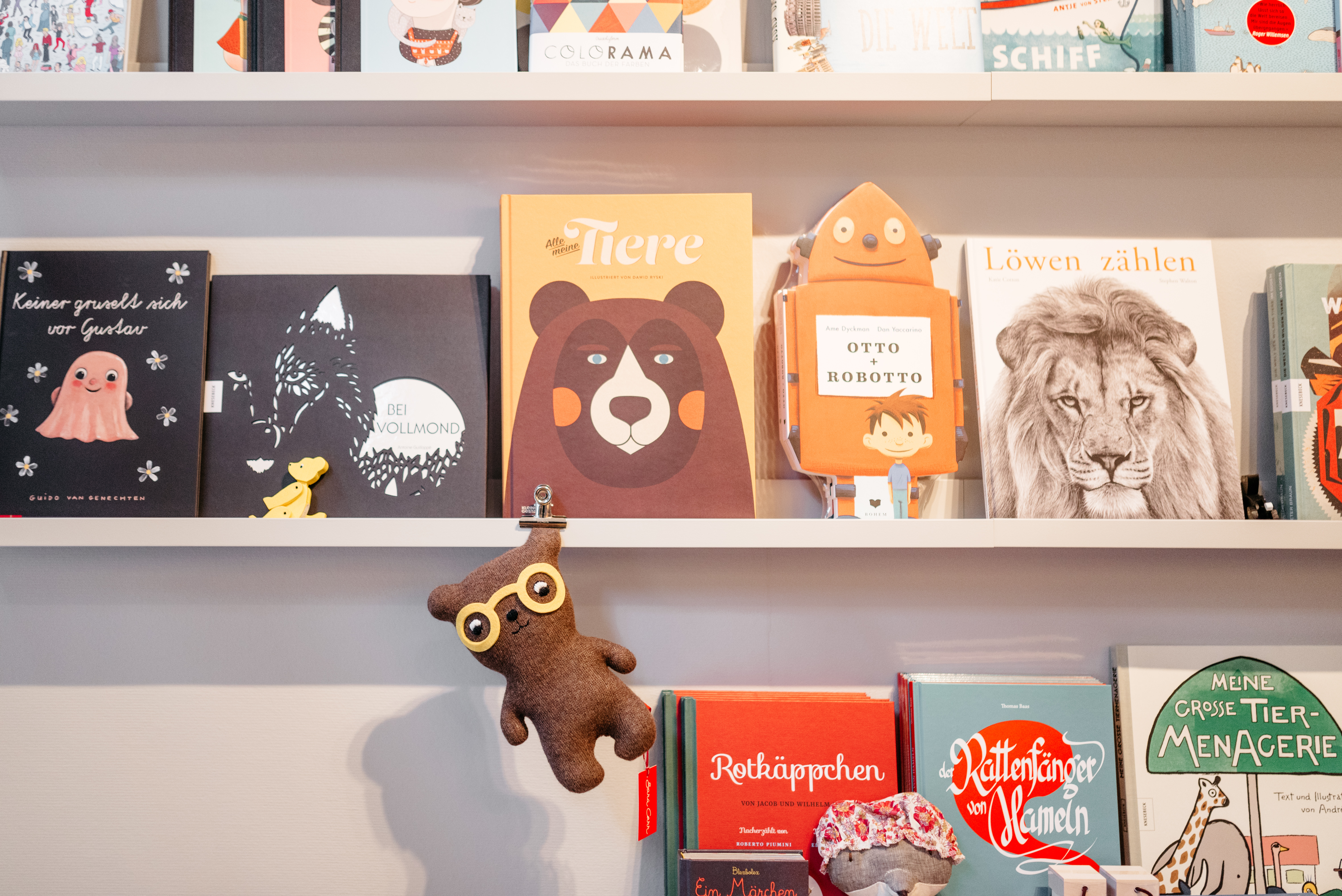 Do you do anything at your store besides sell books? Do you, for example, have any events or exhibitions there?
We host book presentations, exhibitions and workshops in our main Buchstäbchen location that are designed to inspire children and adults for the beauty of books, printing, typography, and paper. At our workshops, for example, we bring children closer to the topic book, print, typography, and paper and contribute to their aesthetic early education. We also have a program that allows customers to become a Buchstäbchenfreunde and meet up with other children to read and talk! We create a platform and room  for readers between 6- and 12-years old. The reviews from the young readers are published on our website.
We also hold fairytale hours for children at kindergarten and elementary school age. Readers of the Stuttgart Leseohren recite exciting and diversified stories and awaken the love for books and reading inthe children. Those who join regularly are be given a book present.
Is there anything else about the store that you'd like us to mention?
Reading makes you smarter. Reading keeps you grounded. Reading creates a sense of familiarity. Reading brings people together—"We don't just want to sell books, but we want to be a place in which children and adults can escape to a fantasy worlds with all their senses".
The pop-up shop in Fluxus Calwer Passage at Rotebühlplatz 20C in Stuttgart is open Monday through Saturday from 11 a.m. to 7 p.m.