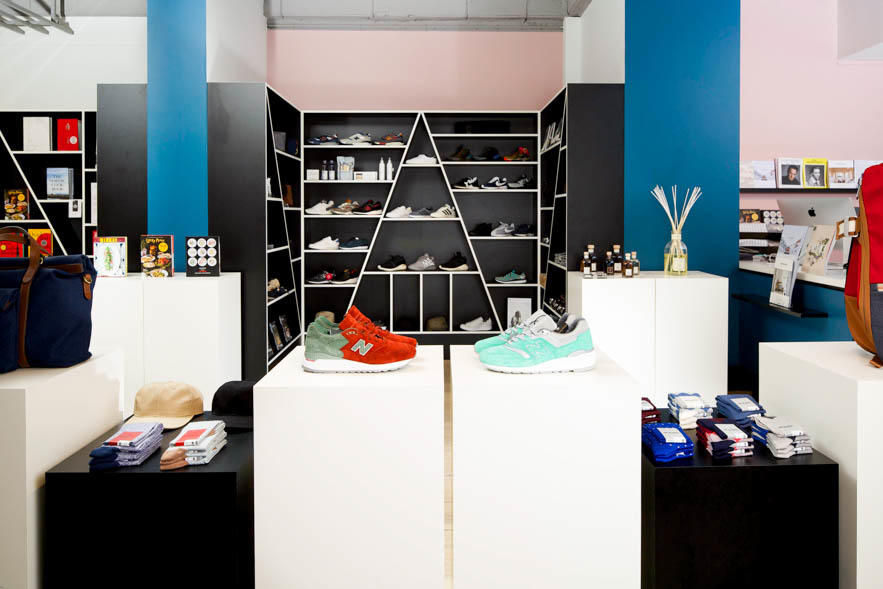 May Shop of the Month
Correspondances is a concept store in Geneva's old town center. With a focus on modern menswear, the stores also sells a tastefully-curated selection of numerous products from toys to sneakers. Learn more about how the Swiss shop champions creativity and craftmanship with every product they offer.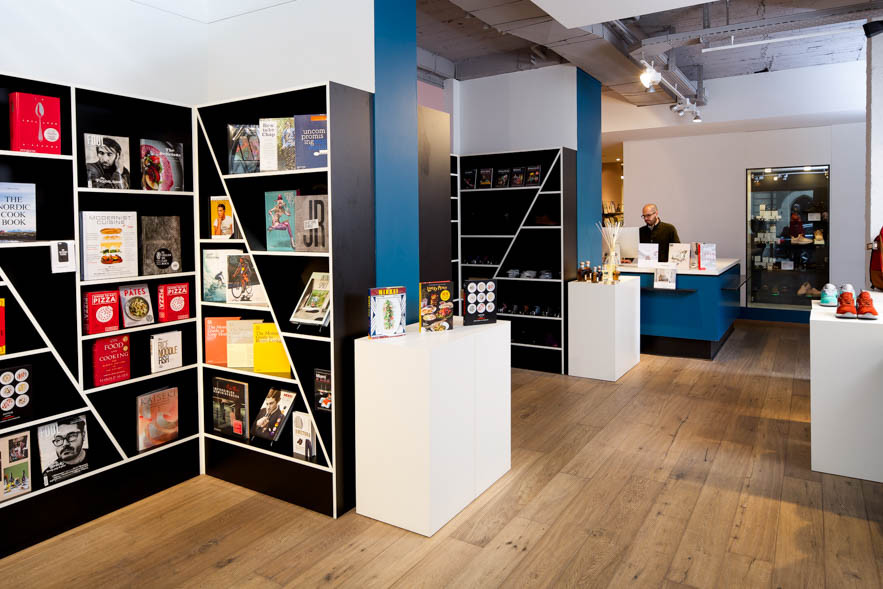 When did it all start?
We opened the shop in September 2013 and the webshop a few months later. The project started much earlier, but it took us some time to find the right space and area.
Why did you decide to open the store?
We want to share our passion for projects with genuine, contemporary creativity in books, clothing, records, sneakers, and toys. We also love Geneva and we felt it deserved a retail space with a bolder, independent approach and curation.
How would you describe the neighborhood in which the store is located?
We're in the heart of Geneva's old town. For us, it's the most authentic part of town with its narrow, paved streets with the oldest buildings of the city. You basically have to walk to get there so the rhythm is different: You have to take you time and let yourself be surprised.  
In terms of products and other merchandise, what do you offer your customers?
We  believe in curiosity and passion so we basically carry all the products that we love. As far as our books go, we cover any topic with a creative intent: Visual culture, photography, cooking, tattoos, and anything with wheels and music. You could say that we're also in love with analog products so we also offer a selection of vinyl records, magazines, toys, and perfumes. I guess what we're most known for is men's clothing with an exclusive selection from Italy, Denmark, Japan, France, and the United States.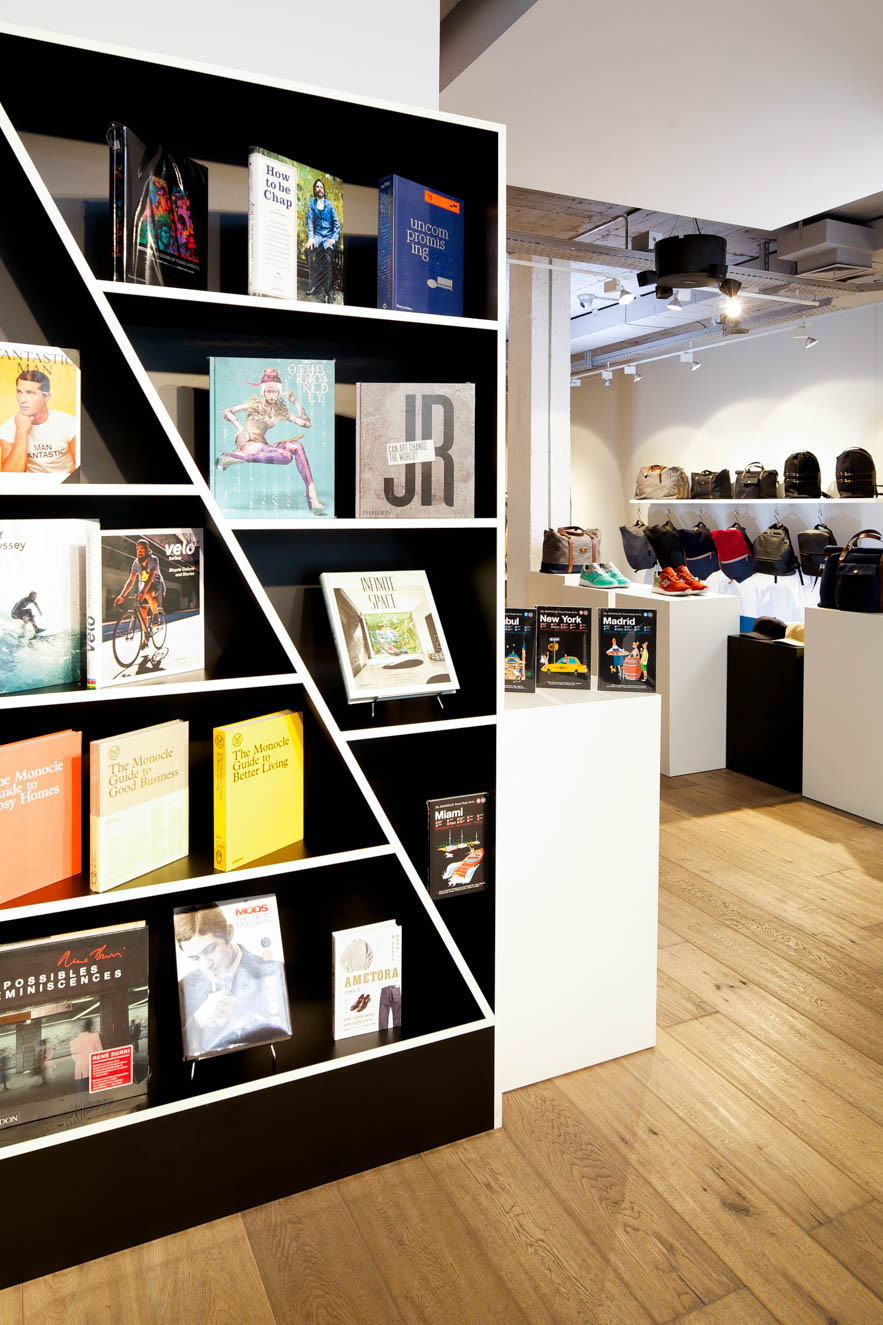 What are your favorite Gestalten books?
My personal favorite is For the Record. It's an absolute must-read for its insight into the lives of musicians from what they care about and how they work, as well as the large selection of artists. The design books were a key source of inspiration for the Correspondances team, including Winkreative, Visual Identities for Small Businesses, and all the Monocle guides.
What are your customers' favorite Gestalten books?
The travel books are always a favorite. Our customer are looking for inspiration and these books are always the perfect mix of trip ideas organized around a particular cultural outlook—The New Nomads and Off the Road are perfect examples of this. People in Geneva travel a lot so the Monocle travel guides are very popular. Books about motorcycles, cars, or bikes are also an easy choice as they're always very relevant and specific.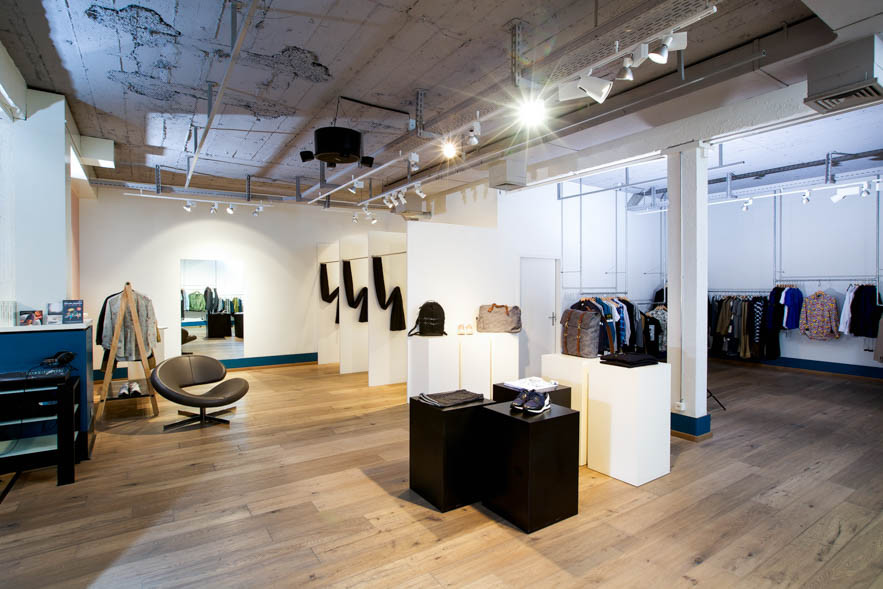 What kinds of people shop there? Who might be seen visiting the store?
As our the range of what we carry is wide, we get a mix of people from tourists to young sneaker-heads from Zurich to Hong Kong. Our most loyal customers work in creative industries: Watch designers, architects, people working at the nearby opera house, graphic designers, artists, and even some well known haute-cuisine chefs. We love to share our passion so we end up having long detailed discussion with them!
Do you do anything at your store besides sell books? Do you, for example, have any events or exhibitions there?
We love to share so yes we do events when we feel we have something special to propose. We're very happy and proud to host the release of Monocle's How to Make a Nation at the shop on May 17th! We also have an ongoing small exhibition of graphic illustrations on one of the shop's wall. Occassionally, we have special releases of sneakers or a capsule collection—we organize events around these as well.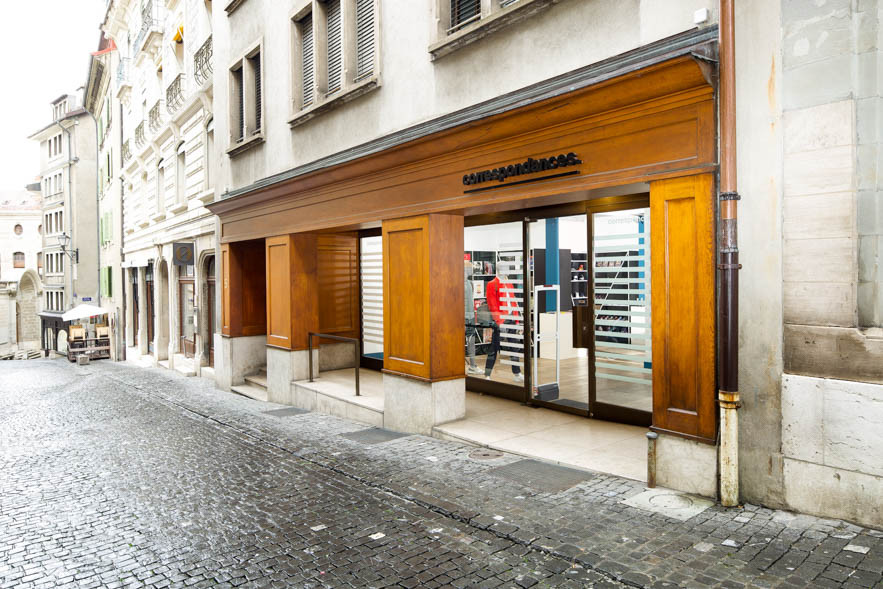 Images © Correspondances