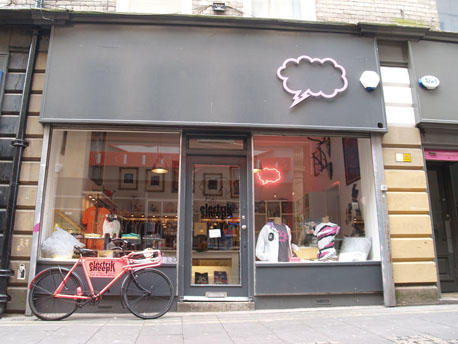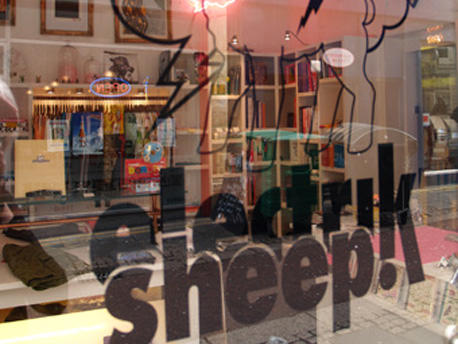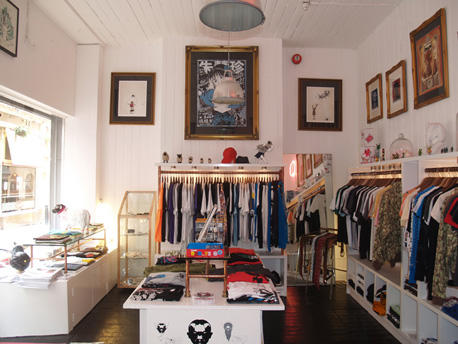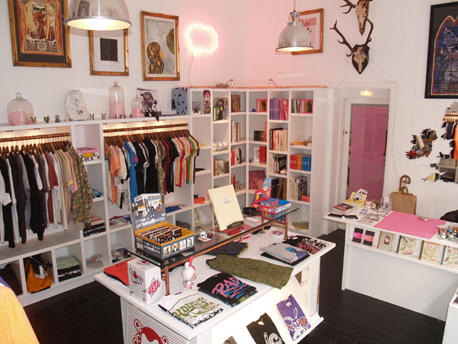 When did it all start?
Electrik Sheep was conceived years ago and finally born in April 2005.

Who created Electrik Sheep and why?
Electrik Sheep was created by the Graphic design company Reluctant Hero. After traveling out of Newcastle for years in order to find good design books, artwork and clothing we decided it was time to open our very own shop and gallery here to celebrate all things graphic that we love and that inspires us.

What do you do?
We are a graphics store, a store for creators. We sell clothing (graphically interesting pieces), artwork, books, magazines, toys and other paraphernalia graphic design related. We also have a part time gallery and have exhibitions about 4 times a year. Past exhibitions have included work by exceptional artists including WK Interact, Faile, Banksy, James Cauty and many more.

Who do you work with?
We work with our customers to bring them what they want and also expose them to things they would not have seen in before.

Which are your favourite DGV Books?
The Logos series, Neubau Welt, WK interact, Illusive, House, Wonderland, Romantik, The Great Escape... this is hard, all of them!

Which are your customers favourite DGV Books?
Neubau Welt, Illusive, Wonderland, the Logo series.

Who are your customers?
A mixture of people who know about what it is we are selling and those who just like it. We have a large number of student customers and also designers.

Anything else we should know?
We have a new exhibition opening in October showing the work of Reluctant Hero under their brand Prefab. Its going to be mind blowing so come and join us on the opening night, October 17th for some beer and fine graphic artwork.