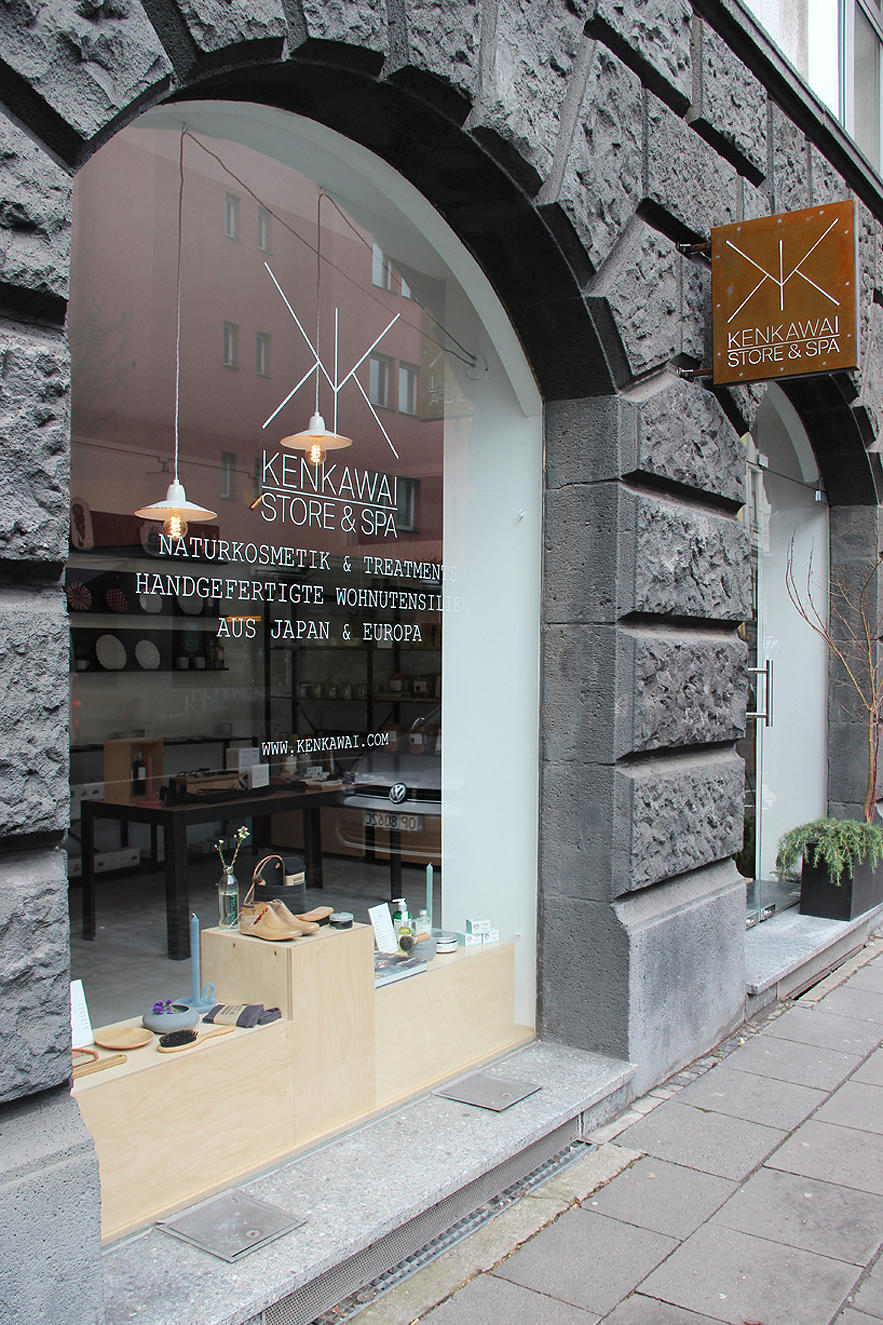 May Shop of the Month
When did all start?
It all started in summer 2014, when Karo decided to move back to Germany. She had been working at an organic cosmetics hotspot in Vienna, Austria for about 2 years. At the same time her sister Aleks and Aleks' half Japanese boyfriend Daniel finished their studies in design and engineering and started to think about promoting modern Japanese culture in Germany.

What was the reason behind the opening of the store?
We all settled in Cologne last year, ready to unite our ideas into one concept: proposing handcrafted goods and organic cosmetics with a conceptual and design driven approach to urban and cosmopolitain individuals with a strong emphasis on quality. Since Karo is an approved and well educated natural cosmetician, we integrated a spa as well for the hands on experience with strictly organic cosmetics. Besides organic cosmetics, we offer a great selection of handcrafted goods from small manufacturers from Japan, Europe and the US. We focus on the slow retail idea of a conscious and sustainable product range to consume less but better with natural materials, high quality timeless collectors items and young designer pieces.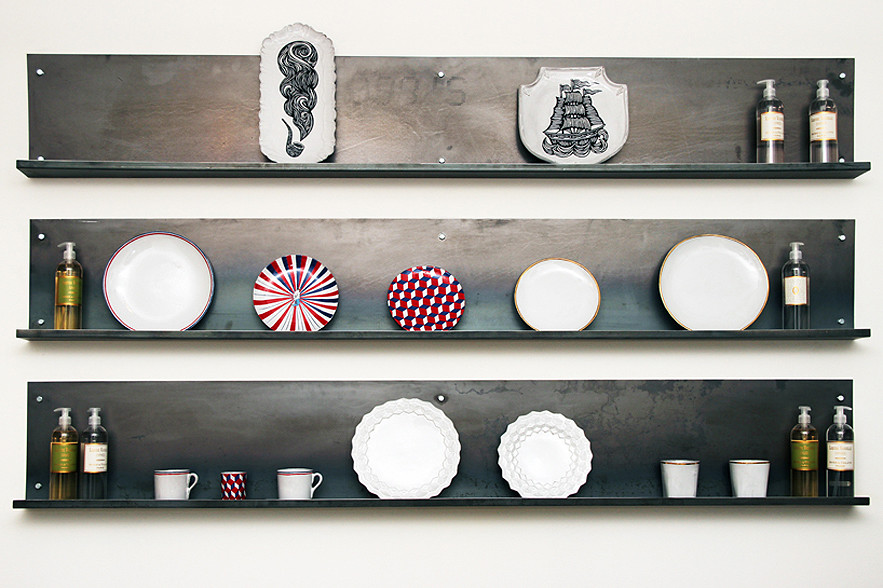 Could you describe the neighborhood in which the store is located?
Our neighborhood is defined by the third wave coffee scene, small boutiques, media - people and artists who live and work in the Belgian Quarter of Cologne, among young families and older people sitting in their regular "Kneipe" - Bars. We are located between one of Cologne's oldest parks, the 'Stadtgarten' and the 'Brüsseler Platz', which turns into a grand gathering place of the entire neighborhood especially in summer. People meet in cafes and bars around it, drink a beer together and enjoy the city. There are so many people there at the weekends that you get the impression of beeing at an open air festival; eventhough there is no music, it´s a vibrant atmosphere.

Please describe the kinds of books and other merchandise that you carry. What do you offer your customers?
We offer Japanese stationary, paper bags from Naoto Fukusawa and household goods like Japanese kitchen utensils or brushes from the Swedish brand Iris Hantverk. You can find Parisian ceramics from Astier de Villatte as well as avant-garde Japanese leather walletts from NoNoYes! and a good range of textiles like Japanese towels or Swedish blankets. Furthermore, we do have highly effective organic cosmetics such as Susanne Kaufmann and RMS Beauty as well as relaxing tea from Paper and Tea, Berlin. The manufacturing philosophy, the quality driven approach and the distinctive design unite all our brands. Our book range focuses mainly on the beautiful Gestalten books and magazines from Kinfolk, Four&Sons and the Gourmand to name a few.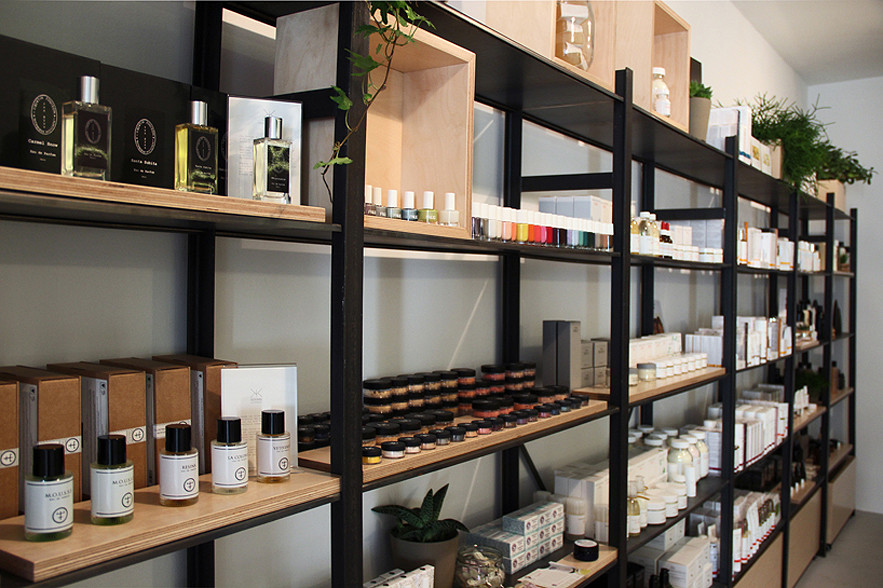 What are your favorite Gestalten books?
This is a tough question. Gestalten has many fascinating books, but if we had to choose three, The Monocle Guide to Good Business would definitely be one of our favorites. Since we are a start-up ourselves this book helped us a lot to reflect our own development. Another one is The Craft and the Makers since this book reflects our store concept very well and the publication about amazing Japanese design studio Nendo as we love Japanese design.

What are your customers' favorite Gestalten books?
The Monocle Guide To Better Living as well as Sublime about Japanese Architecture and the Japanese illustration book Issun Boshi seem to be our customers' favorite books so far.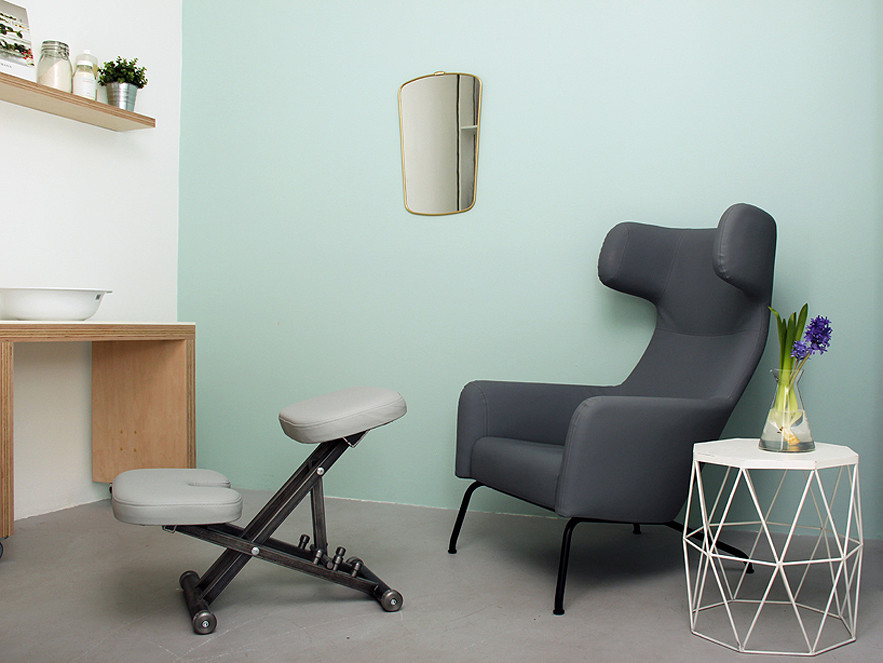 Who might be seen visiting the store? What kinds of people shop there?
You can see a wild mix of people from teenagers who are looking for new make-up to former eco-activists to people working in the creative and cultural field, people who are looking for something new. We are open to anybody and welcome everyone to get to know the history of our products and to tell us about their story while sipping a cup of tea.

Do you do anything at your store besides sell books? Do you, for example, have any events or exhibitions there?
We have regular events and exhibitions with young product designers, artists and photographers since our space used to be a gallery and therefore our white walls are perfect for showcasing innovative or touching work. We also plan to arrange workshops in store about different topics concerning Japanese design culture and more 'beauty related' ones, e.g. the impact on organic/ conventional cosmetics on one´s skin complexion. We also offer complete cosmetic treatments and wholesale our Japanese products as well.




Is there anything else about the store that you'd like us to mention?
We invite everyone to visit our store, take some time to savour and relax with a cup of detoxifying or energising tea and enjoy some time off at our spa. And of course, dogs are welcome, too! Lola, our French bulldogg, is always looking for new friends.

Address, telephone, email/website, opening hours, next train/bus station?
Train station: Hans-Böckler Platz/Bhf. West or Friesenplatz