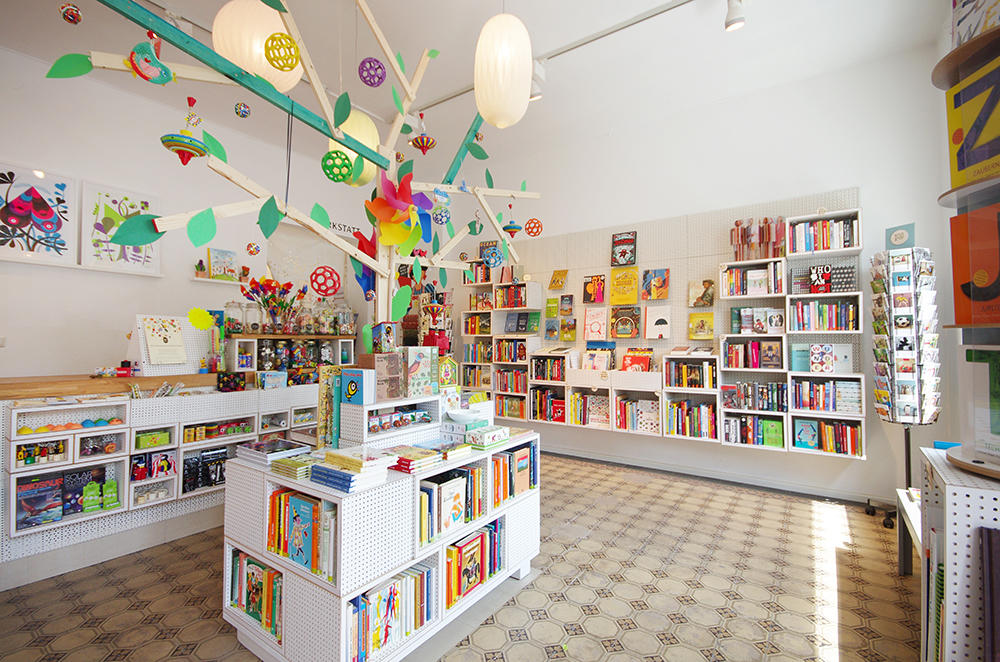 June Shop of the Month
When did all start?
Krumulus just celebrated its first birthday! Soon enough, we'll be able to walk.

What was the reason behind the opening of the store?
Krumulus combines the three things that I love (and know about) most: Children's books, illustration and graphic arts. I studied the latter at the Academy in Cracow that focuses on traditional printing techniques. During and after my studies I organized larger group exhibitions which led to the opening of a gallery in Berlin for contemporary Polish art (now: www.zak-branicka.com). Due to the birth of my first two sons I left the gallery business and (as a lot of parents do) (re)discovered my passion for children's books and illustration art. The idea of a children's book store that also offers printing courses and runs exhibitions came over night and didn't want to leave. Later on I bought about 5000 used children books from a unique store in Oldenburg that closed down – which led to yet another distinctiveness of Krumulus.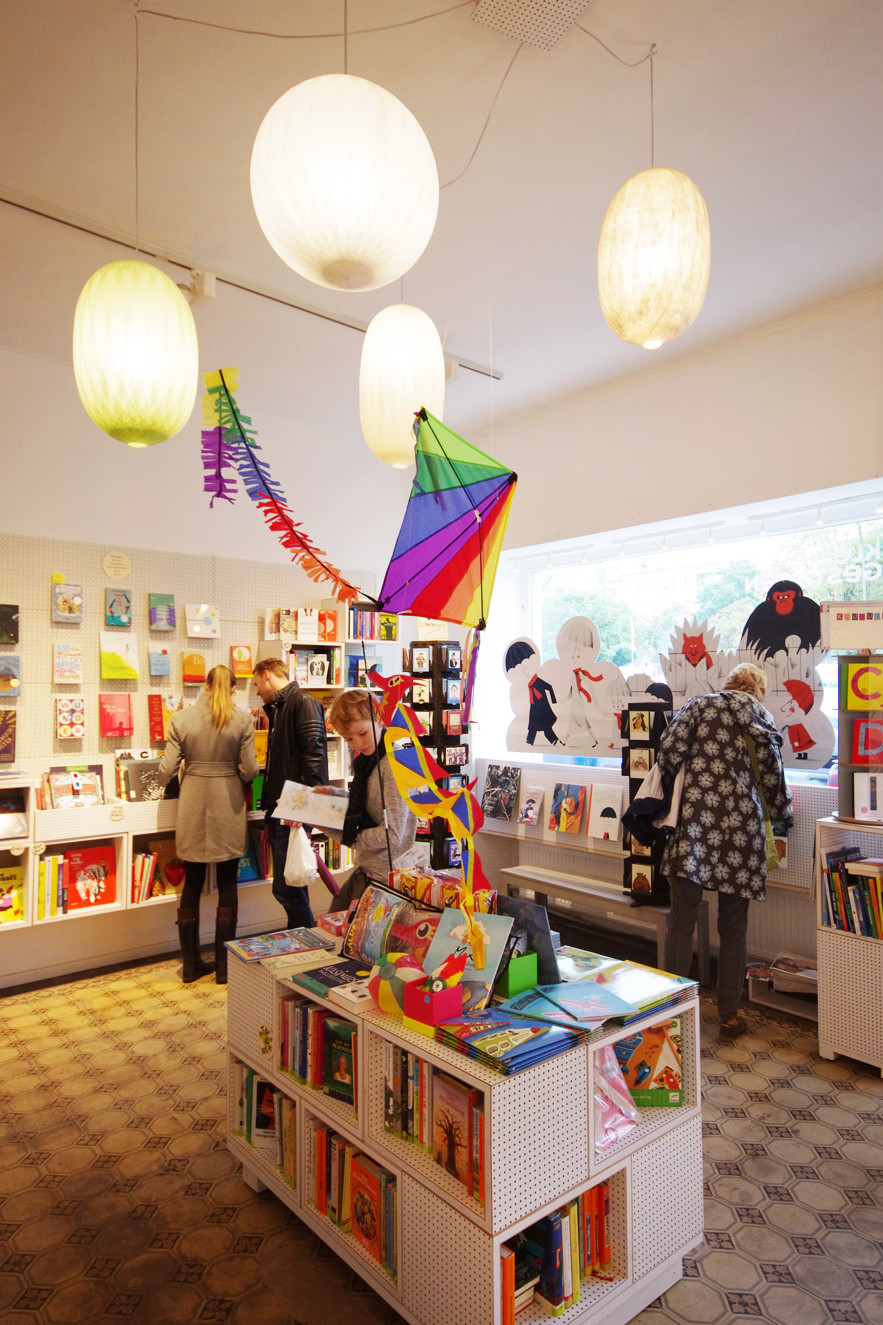 Could you describe the neighborhood in which the store is located?
The store is located in the middle of Berlin Kreuzberg - a part of the city that is known for being multicultural, alternative and creative. More and more it also grows into a neighborhood for young families. We are surrounded by kindergartens and elementary schools. Krumulus feels at home here. It is also a great spot to visit for tourists: Close by are the Hasenheide park and the Tempelhofer Feld: a former airport and now largest park of the whole city. On saturdays the Südstern market takes place in front of our doors with a focus on local and organic foods. In every direction are small streets with little shops, bars and restaurants. The Landwehr canal with its swans and the famous day and night life of Kreuzkölln is also close by.

Please describe the kinds of books and other merchandise that you carry. What do you offer your customers?
We offer our favorite children's books from today and all-time classics (from our used books department or in contemporary editions). Apart from the story itself design and illustration are very important to us. Thus we also exhibit and sell illustration art in our gallery room. Step by step we broaden our range of non-German books. As alternative gifts we also carry selected toys and innovative card and board games from small publishers.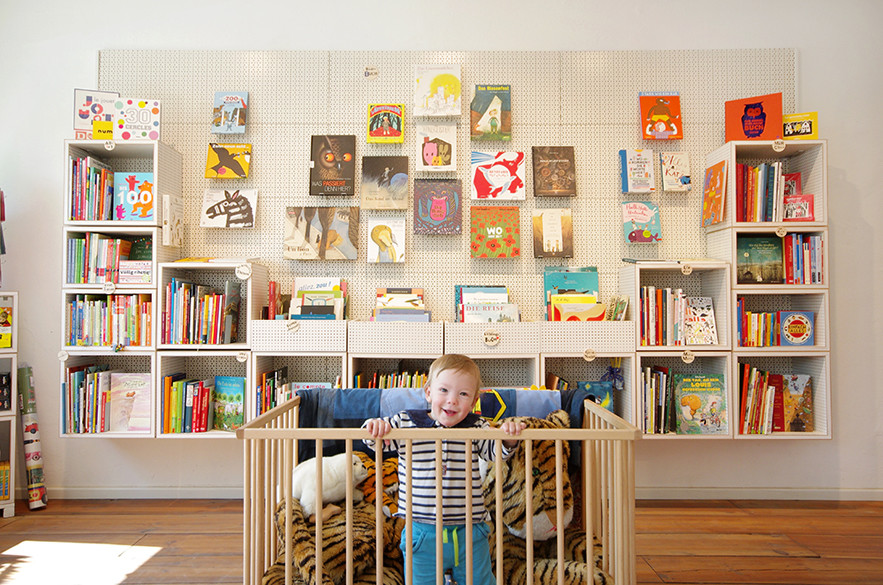 What are your favorite Gestalten books? 
To make this selection easier, we'll just choose among Kleine Gestalten! When it comes to illustration and print layout we could pick at random - all this children's books are excellently designed. We do have some personal favorites concerning the content: "Der Honigdieb", "The Zoo's Grand Opening" and "Issun Boshi" are among them. "The Atlas of Adventures" is a wonderful new release. We are very happy to show the illustrations of Lucy Letherland in our summer exhibition. 
What are your customers' favorite Gestalten books?
During the winter we showed an exhibition on fairy tales. The small books "Little Red Riding Hood" and "Puss in Boots" where among our bestsellers at this time.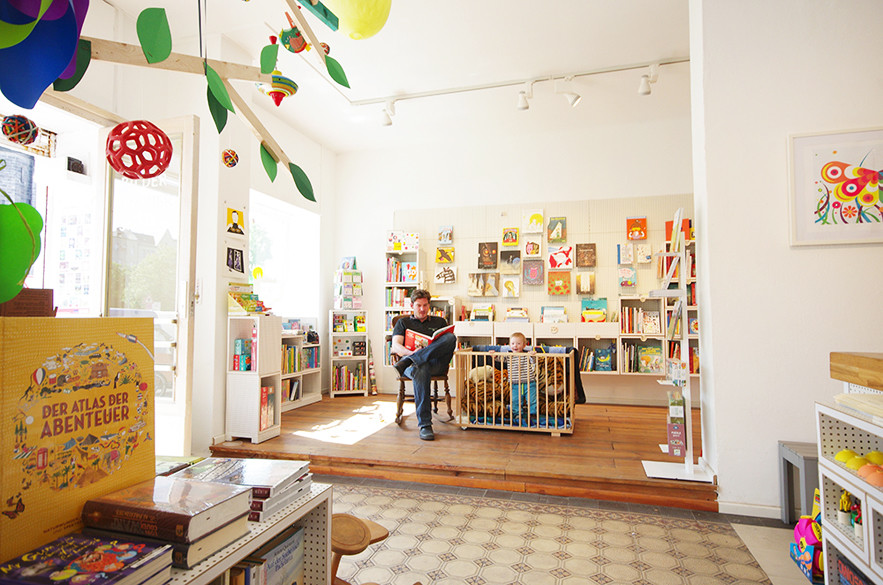 Who might be seen visiting the store? What kinds of people shop there?
We have customers who come out of interest for illustration and design and people from the neighborhood that order all their books here. Naturally though most of our customers have kids or want to buy a present for a kid. In the morning children's groups from the surrounding kindergartens and schools come to visit our exhibition and the accompanying program that we offer free of charge. The store is often packed with children and we make sure that they find lot of things to do and to look at. The designer Carsten Kraemer invented for us a sleek and flexible shelf-system that can be played with too: The modules are made out of perforated wooden plates and we have colored pins that fit in the wholes - so children can create images on our furnishing.

Do you do anything at your store besides sell books? Do you, for example, have any events or exhibitions there?
Our accompanying program is the beating heart of Krumulus. When the printing studio and the gallery are busy the store gets truly alive. Every Saturday and Wednesday we give printing courses for children where we show classic or experimental techniques of printing, illustrating and bookbinding. Four times a year we organize a new exhibition that presents a special topic and illustrator(s). We choose topics that are important and interesting for children and that fit the seasons. As the exhibitions address children primarily, we make sure that there are things to touch and that the works are presented on children's eye level. For every exhibition we develop an accompanying program that includes workshops, readings, music or theater activities. From Monday to Thursday we offer free events for children's groups in the morning. The reading club "Suruklum Lesewölfe" meets at Krumulus once a month. Kids aged 8 and above are invited to join in, to talk about favorite books, exchange recommendations and to borrow books. Regular reading events in Spanish and English language are currently in preparation.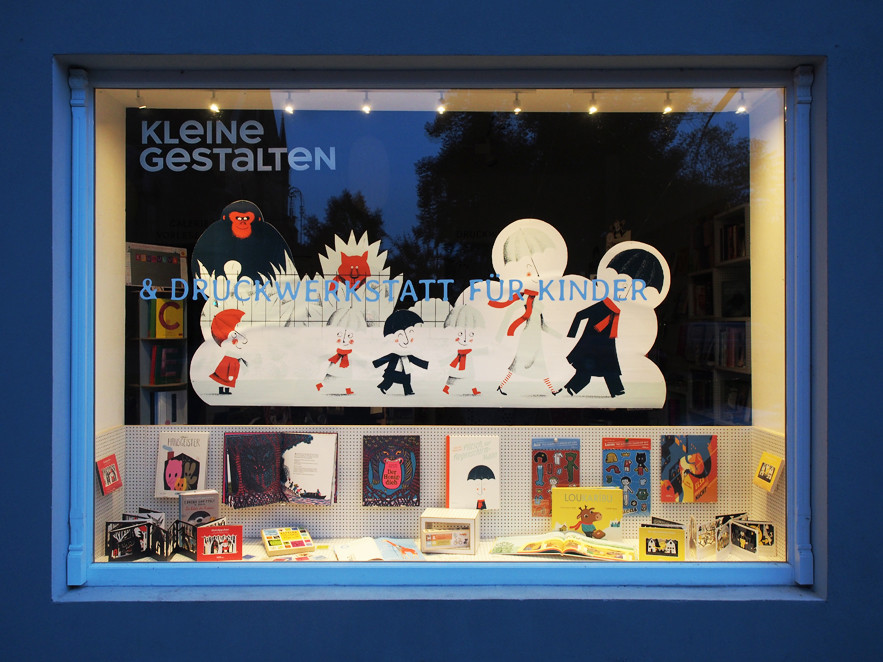 Is there anything else about the store that you'd like us to mention?
We are very interested in collaborating with others who love illustration, printing and children's books. Currently we are about to found a non-profit association for the promotion of reading and illustration art among children. Please feel welcome to contact us for any ideas and offers.

Address, telephone, email/website, opening hours, next train/bus station?
Krumulus Bookstore, Gallery and Printing studio for children is run by Anna Morlinghaus
Public transport: The U7 underground station "Südstern" is about 200m away
The M19 bus stop "Gneisenau Str." even closer  
Opening times: Mo – Sa, 10 am – 6 pm
www.facebook.de/krumulus
Tel: 030 25 05 1140