Museum of Contemporary Art Store
January Shop of the Month
When did it all start?
The Museum of Contemporary Art Store first opened in 1991. In March 2012, a major redevelopment of the MCA was completed, and we are now located in a brand new store which connects Sydney's largest thoroughfare to the harbour foreshore, with uninterrupted views over the harbour and Sydney Opera House. We can also be found online 24 hours a day.

What was the reason behind the opening of the store?
The MCA was established through a gift by Australian expatriate artist John Power (1881-1943), who left his fortune to the University of Sydney to inform and educate Australians about international contemporary visual art. The Store was set up to support the project, with all profits reinvested back into the museum's public programs.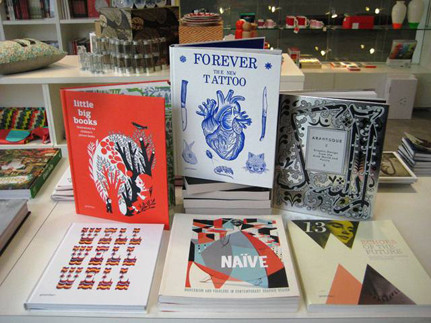 Could you describe the neighbourhood in which the store is located?
The building housing the Museum of Contemporary Art and Store stands on land traditionally owned by the Gadigal people of the Eora Nation – the Indigenous custodians of this land. The site also marks the landing place of the First Fleet in 1788. The building is situated directly on the foreshore of Sydney Harbour at Circular Quay in an area known as 'The Rocks'. Well known to locals and international visitors alike as the historical precinct of Sydney, it has many well preserved examples of early European settlement and architecture as well as the oldest pub in Sydney, serving since 1828!  The area has a laid back feeling, uncongested by traffic, with good eating options and weekend produce and craft markets.

Please describe the kinds of books and other merchandise you carry. What do you offer your customers?
We carry an exhaustive range of books on International and Australian art, with specialist sections for painting, drawing, sculpture, photography, film and new media arts. We stock the catalogues for current MCA shows as well as back issues from most of our past exhibitions. This is a valuable resource for artists, students, libraries and collectors. We also keep books on all areas of design, including graphic design, fashion, architecture, interiors, industrial and book design, with feature sections on current fashions such as street arts, paper craft and small publications or 'zines.' The MCA Store prides itself on having a specialist range of books on Australian Indigenous arts and a stimulating children's section, with art related picture books, educational resources for teaching children about contemporary art, as well as a wide collection of drawing, 'doodle' and activity books. The store stocks an ever-changing collection of internationally renowned as well as up-and-coming design products in homewares, technology accessories, leather products, jewellery and stationery with a particular interest in Australian designers. We keep an up-to-date range of Lomographic cameras and accessories as well as a great section of kids' toys – including wooden toys, art supplies, games and gift ideas. The MCA carries a carefully selected range of greeting cards and our own collection of souvenir products including notebooks, magnets, postcards and badges.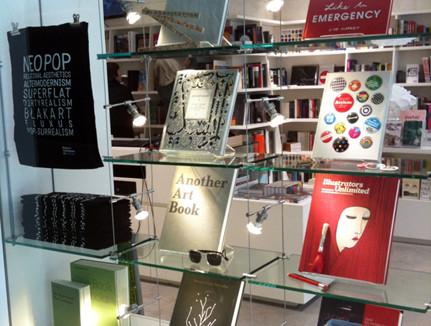 What are your favourite Gestalten books?
How to choose? Our retail manager, Meredith Buhler, has no hesitation in naming Black Antoinette: The Work of Olaf Hajek as her favourite Gestalten book. Our other staff have eclectic interests and tastes with our resident illustrator loving Neither Here Nor There: The Art of Oliver Jeffers, our resident stylist choosing Sarah Illenberger, whose work she saw in the KaDeWe Hermes windows in Berlin and our resident modernist (still) spending quiet moments with The Story of Eames Furniture. We all love browsing the new titles when they come off the trolley and have been recently excited by Taken by Surprise and High Touch.

What are your customers' favourite Gestalten books?
Whenever we feature the Papercraft books, our customers will pour over them for hours. The graphic design and typography titles are always popular; Illustrators Unlimited is a regular seller; as is The Little Know-It-All – that should be a great stocking filler this Christmas. Each Gestalten book sale seems to come with a special personal story; just last week we sold a copy of Impressive: Printmaking, Letterpress and Graphic Design to a French family on a 6-month house swap in Australia, who have just started their own letterpress stationery business!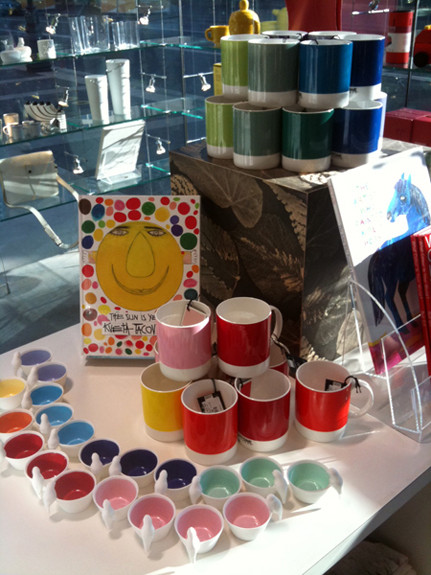 Who might be visiting the store/ what kinds of people shop there?
The MCA Store can honestly claim to have one of the most diverse clientele in Sydney, with the shop attracting artists, art lovers and collectors, gallery owners, teachers and school groups, uni students, retirees, families with young children, business district workers on their lunchbreaks as well as our own museum staff. We welcome international and interstate visitors as well as Sydneysiders.

Do you do anything at your store besides sell books? Events or exhibitions?
The Museum itself has an ongoing program of ground-breaking exhibitions of contemporary art from Australia, the Asia Pacific region and around the world. Our aim in the store is to tie in with these exhibitions, selecting related product, books and creating innovative window displays which accompany their themes and/or media.

Is there anything about the store you'd like us to mention?
The MCA Store was chosen this week in 'The Australian' newspaper as one of the 'Fab Four' of museum gift shops around the world.

Contact details: