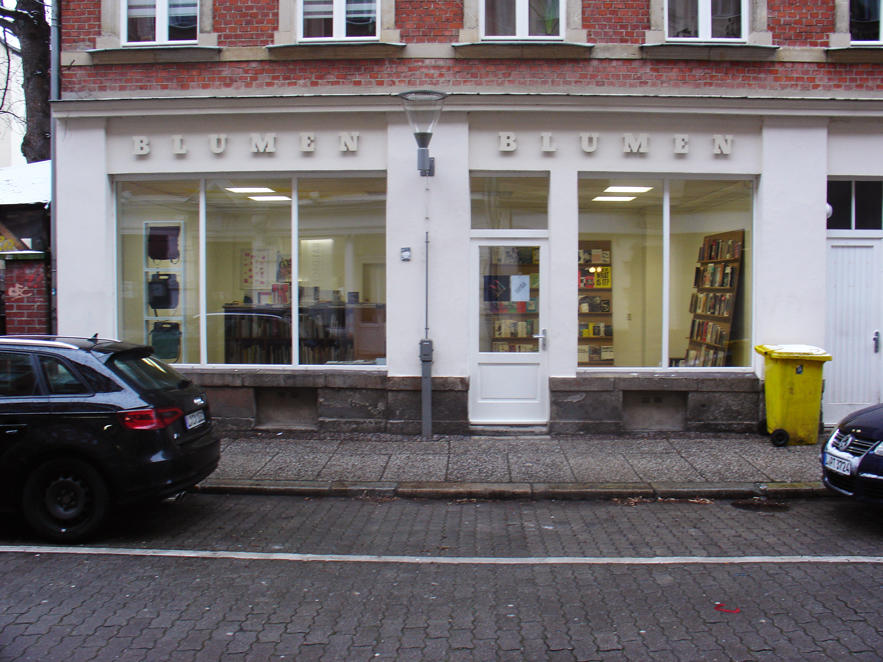 February Shop of the Month
When did all start?
What is now known as MZIN BOOKSTORE started out as my diploma-project at the academy of visual arts leipzig in early 2008. Later Karen joined and since then years have passed (very) fast … We just released a book (THE BOOKBOOK) to compile the first 5 years!

What was the reason behind the opening of the store?
There was no bookstore with this selection and approach in our city (and area). Before MZIN I regularly visited our central Stations to check new magazines, frequented ProQM in Berlin etc. and other places …so it was long overdue! Surely we are Inspired from visiting exiting places in Barcelona, Berlin or Paris where people care about nice publications with a DIY-spirit — whether coming from an art, design or popular culture background. And the city's got a big history when it comes to publishing, printing, etc.!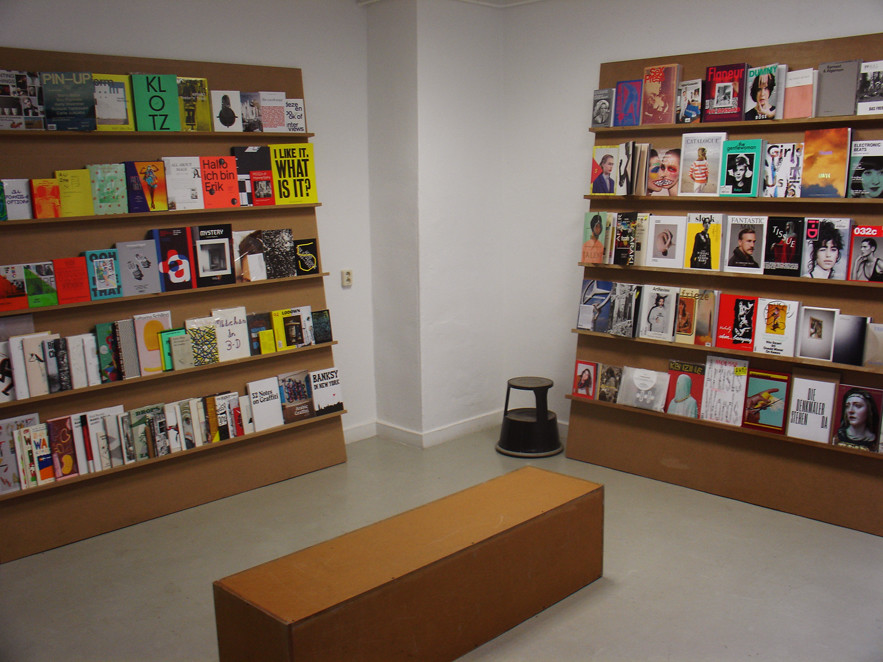 Could you describe the neighborhood in which the store is located?
We moved here about one year ago … it's much more central (and therefore the mix of people is more international) then before, still it's pretty diverse. The street is very nice — no traffic — the local KUNSTVEREIN, a designstudio, a gallery, a small recordshop and a delicous bistro, all very close. The architecture is a mix of late GDR-Neubau and old buildings. A very social spot … we even do street parties together.

Please describe the kinds of books and other merchandise that you carry. What do you offer your customers?
You can say our program is pretty much curated. Coming from an bookart-background and being graphic designers ourselves, we try to find that special publication, from zines to heavy catalogs! We offer a mix from all fields of visual culture: design, graphic, art, illustration, photography, architecture, fashion, pop, etc. — no boundaries. The focus lies on periodicals and catalogs.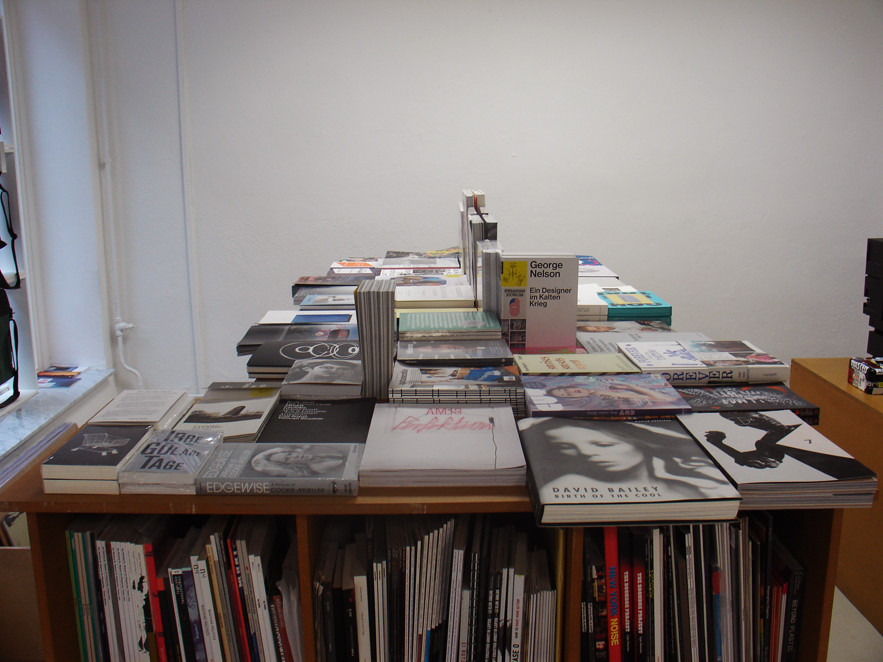 What are your favorite Gestalten books?
Martin Woodtli (released 2001), Norm: The Things (released 2002), Vier5 (released 2009)

What are your customers' favorite Gestalten books?
Behind the Zines, The Age of Collage, Pretty Ugly, Introducing: Cultural Identities, Dieter Rams: Less and More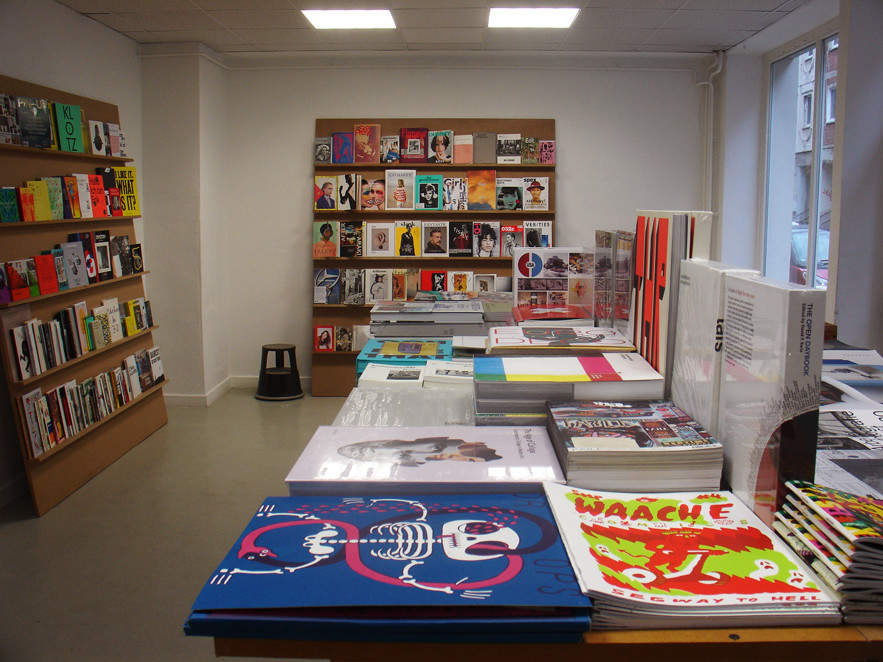 Who might be seen visiting the store? What kinds of people shop there?  
Not only nerds! Our offer brings some regularly buyers for popular cultue or fashion in here as well. The Idea is also to make people with different backgrounds aware of good design, moments in history, other categories or to make them follow our approach of "no categories" (always nice to see that)! 

Do you do anything at your store besides sell books? Do you, for example, have any events or exhibitions there?
We did lots of events in our old location … small exibitions, lectures, readings, launches etc.. Being quite close to the Academy there was always someting to show or present, but we mainly had people from other cities showing their stuff (see THE BOOKBOOK). In our new location we only invite once a month. But of course we do events during the Leipzig Bookfair, the Photography-Festival F/Stop or the Designfestival Designers' Open.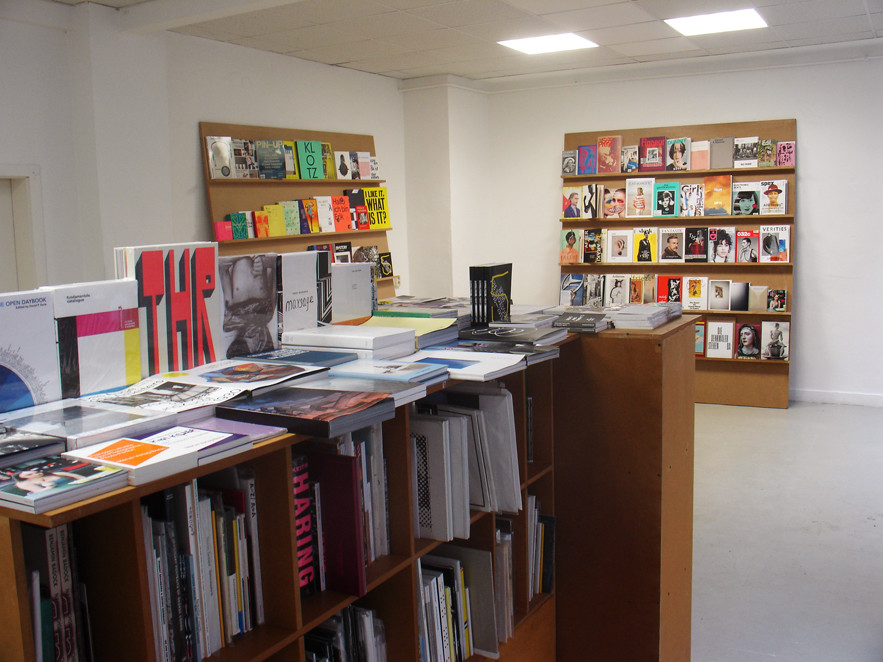 Is there anything else about the store that you'd like us to mention?
It always feels nice to travel and find places and people with the same approach and therefore feeling a connection. As a big fan of Eastern Europe, it's nice to see projects like ours popping up in Warsaw, Prague or Bucharest. It's an interesting time!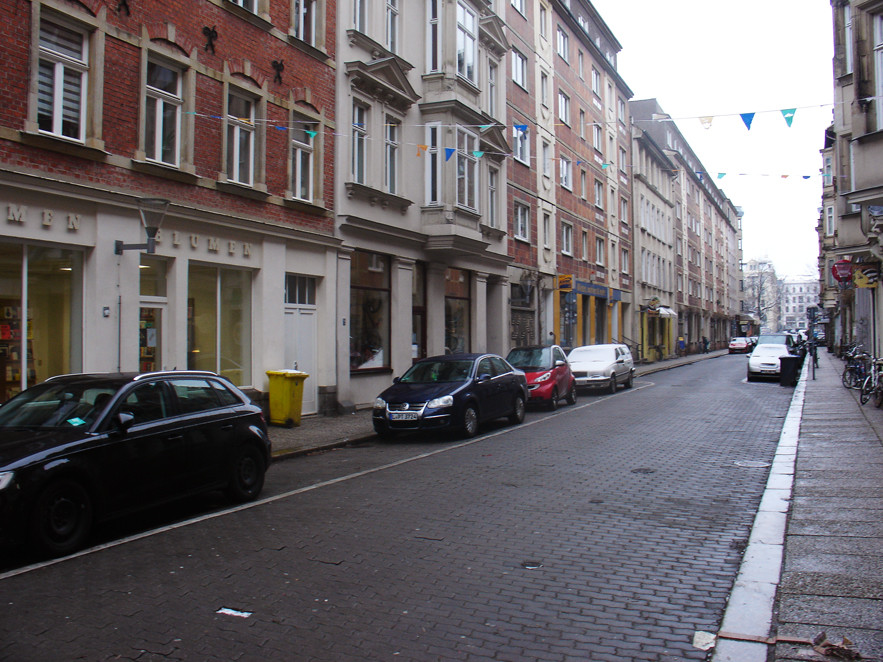 Address, telephone, email/website, opening hours, next train/bus station?