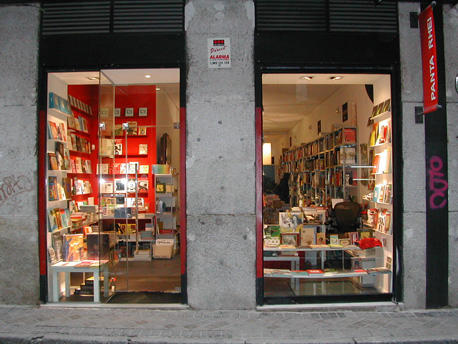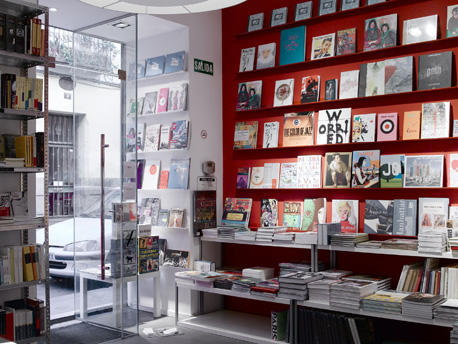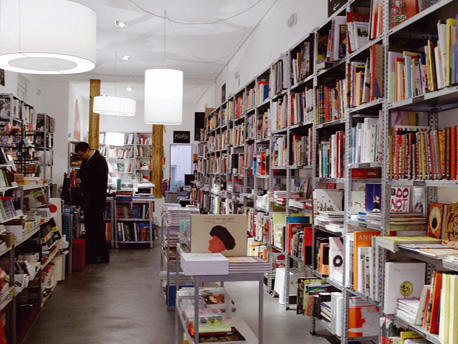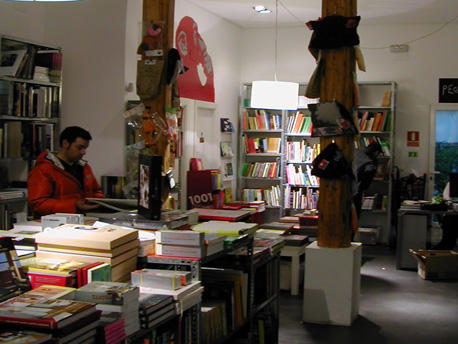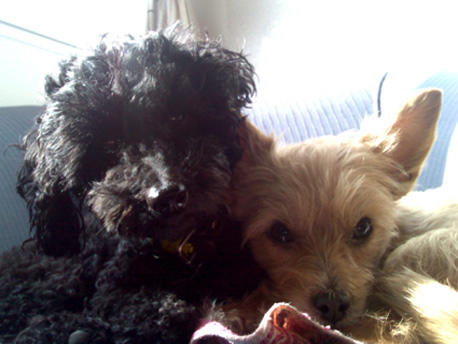 When did all start?
My sister Ingrid and I always wished to have a bookstore and gallery, so 5 years a go we left our jobs and launched our project.

What was the reason behind the opening of the store?
Besides the above, we also wanted to develop our project and see where it took us. We also thought there was a niche in Madrid for this type of bookstore.

Could you describe the neighborhood in which the store is located?
Panta Rhei is located in a neighbourhood called Chueca (named after an Arquitect) which is Madrid ´s †œSoho".

Please describe the kinds of books and other merchandise that you carry. What do you offer your customers?
We are specialised in visual arts: Design, Illustration, Design, Photography, Fashion, Art†¦.and we also have children ´s books.

What are your favorite dgv books?
We love all of them, but personally Ingrid and I tend to like more the illustration ones, Illusive etc..

What are your customers' favorite dgv books?
It is hard to say, but the Pictoplasma and Logos series are definitely the winners, also Neubauwelt, Sonic†¦.

Who might be seen visiting the store? What kinds of people shop there?
The people that come to Panta Rhei are very varied , lots of designers and illustrators. You can see for example a visuals designer looking for the latest book, next to a person that wants to buy a nice present, or someone that sees our window and is just curious of the type of books that we have.

Do you do anything at your store besides sell books? Do you, for example, have any events or exhibitions there?
We have a gallery especialized on Illustration, and also have book presentations. Throughout the year we participate in events organized by the city, like †œBook night" in which many bookstores from Madrid are open til midnight and have small concerts.

Is there anything else about the store that you'd like us to mention?
Of course!, Frola and Groovy, the two dogs of the house (see picture)!