PAPERCUP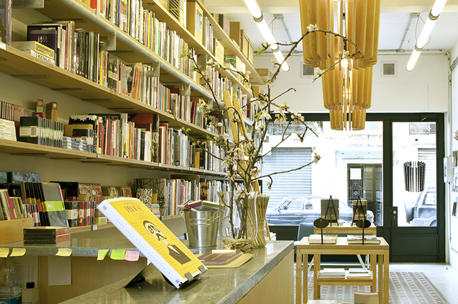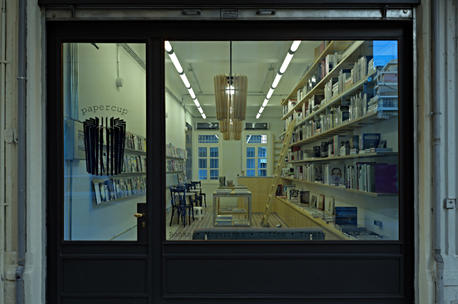 Papercup is a bookstore and café specializing in fine art, photography, architecture and design. Located in the Mar Mikhael neighborhood of Beirut, the store draws strength from the Lebanese capital's rich history of literary and publishing activity. Its mark of distinction, however, is its highly individualized approach to everything from books and magazines to teas and treats. We asked owner Rania Naufal a little bit about the shop's history and the people who have become steadfast Papercup fans.

When did it all start for Papercup?
Papercup opened on the June 13, 2009. I had moved back from New York in 2003. Since then, the idea of a different, small, dedicated bookshop had been brewing.

Please tell us a bit about the kind of books and other merchandise that you carry.
We carry books about and on architecture, design, photography, graphic design, and fashion. We also have a children's section which appeals to the kids in all of us, graphic novels, as well as some travel guides. In addition, we stock some 200+ magazines and have some carefully-selected stationery. Papercup also has a coffee shop side to it, where we serve freshly-brewed coffee and homemade cakes.

Could you describe the neighborhood in which the store is located?
We opened in the currently up-and-coming neighborhood of Beirut, Mar Mikhael. Before becoming the new hot spot, the neighborhood, which almost sits on the outskirts of the city, was known for its craftsmanship, repair and spare parts shops. During the day, one can still see this very industrial side and stumble upon an old traditional metal shop in some back alley, among beautiful old houses which we sadly see becoming run-down, to be slowly replaced by towers. At night, the neighborhood is slowly becoming another bar and restaurant spot.

Who is a typical Papercup customer?
Artists and professionals in the various fields we cover. Customers who are very much in touch with what is happening in art, architecture, or photography fields. Tourists. Local travelers who do not want to carry books in their suitcase. Customers who are looking for guidance. Librarians. Neighborhood people who come to have their weekly (or daily) magazine and coffee fix. People who just come to hang out in a relaxed and pleasant atmosphere. People who want to have their business meetings in a different space. Journalists.

What are your favorite Gestalten books?
I love Container Atlas, Made of..., Play All Day, Tactile, Naïve, Olaf Hajek's Flowerhead, The Story of Eames Furniture... and I was just shown My Quiet of Gold by one of the Gestalten staff during the London Book Fair, which I thought was beautiful!

And what about your customers?
Dieter Rams's Less and More, Once Upon a Chair, Arcadia, The Story of Eames Furniture, Turning Pages, Eat Out!, Play All Day, Container Atlas, Made of...

Do you do anything at your store besides sell books? Do you, for example, have any events or exhibitions there?
We regularly host book or magazine launches. During our events, our magazine shelves are transformed into display shelves where signing artists can display their work or show spreads from the published works.

Is there anything else about the store that you'd like to mention?
The store was designed by the architecture team FaR Architects (Karine Fakhry, Diane Raggi) in collaboration with the industrial designer Karim Chaya.
Papercup Store
Address
Papercup Store
Agopian Bldg., Pharaoh Street, Mar Mikhael
Beirut
Lebanon
t: 01 443083