TANK
February Shop of the Month
When did it all start?
We found the vacant shop in January 2011 and couldn't resist...

What was the reason behind the opening of the store?
We had this idea, that Aarhus needed some affordable high quality art. It turned out we were right. And we wanted to mix it up with good coffee! 

Could you describe the neighborhood in which the store is located?
Mejlgade is a street close between the harbor and the oldest part of the city. Years ago it was where the tattoo shops and bars were located. Today it holds a lot of creative businesses and schools, and a fantastic community.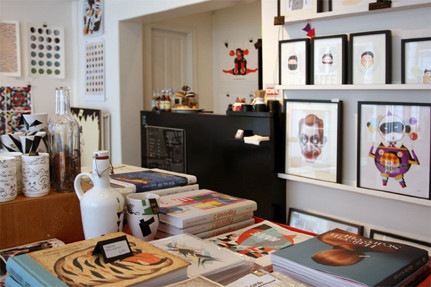 Please describe the kinds of books and other merchandise that you carry. What do you offer your customers?
We select works from artists with a strong story to tell. Even though we sell artwork made from about 30 different artists, we strive to stick to a certain "feel". In our opinion the different pieces complement each other.

What are your favorite Gestalten books?
We like Illusive a lot.

What are your customers' favorite Gestalten books?
Illusive and Doppelganger are our bestsellers.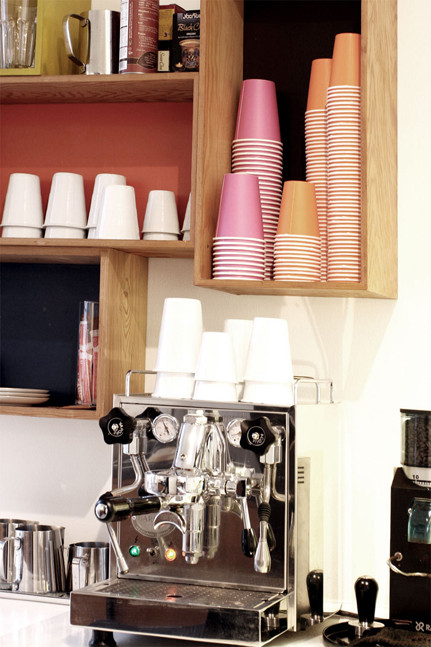 Who might be seen visiting the store? What kinds of people shop there?
TANK has a lot of returning customers from the neighborhood; people who live or work close by. And we are happy to see, that people come by from all over Denmark. 

Do you do anything at your store besides sell books? Do you, for example, have any events or exhibitions there?
Yes, we've had a number of release events, exhibitions and some customers come here to have small meetings, too. We think it's because of the good coffee. 

Is there anything else about the store that you'd like us to mention?
We have a webshop, so please visit and take a peek if you like. And if you know of any skilled artists we should meet, let us know!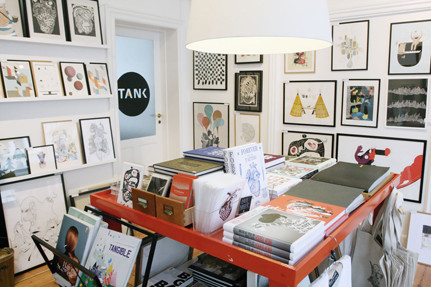 Address, telephone, email/website, opening hours?
Opening hours:
Monday closed
Tuesday: 09-17
Wednesday: 09-17
Thursday: 09-17
Friday: 09-17
Saturday: 12-15