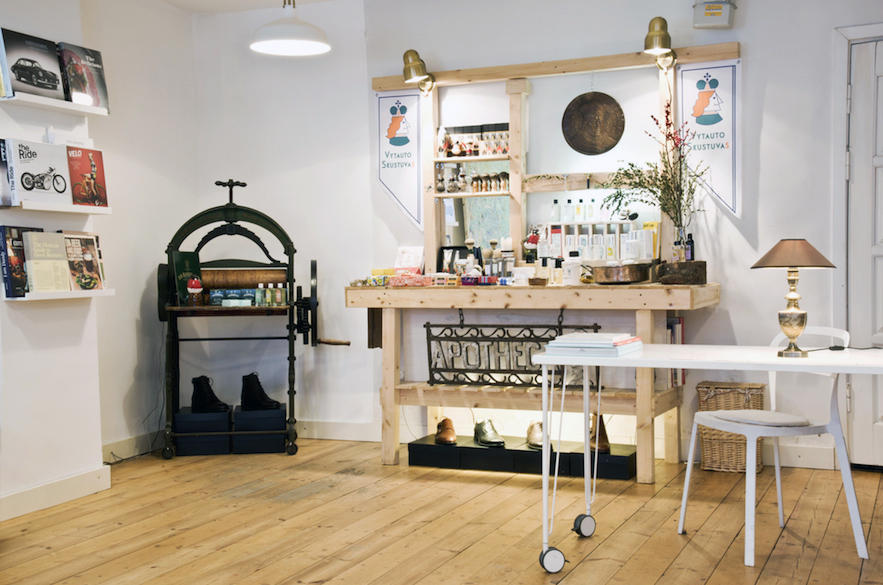 March Shop of the Month
With its modest exterior and calming color palette, Vėjas Gluosinuose is an unexpected gem in Vilnius. The shoe concept store is fully stocked with the wares of top brands and new designers from around the world. In addition to fantastic footwear, the Lithuanian shop features a selection of perfumes, accessories, and books. Read our interview with our latest Shop of the Month below.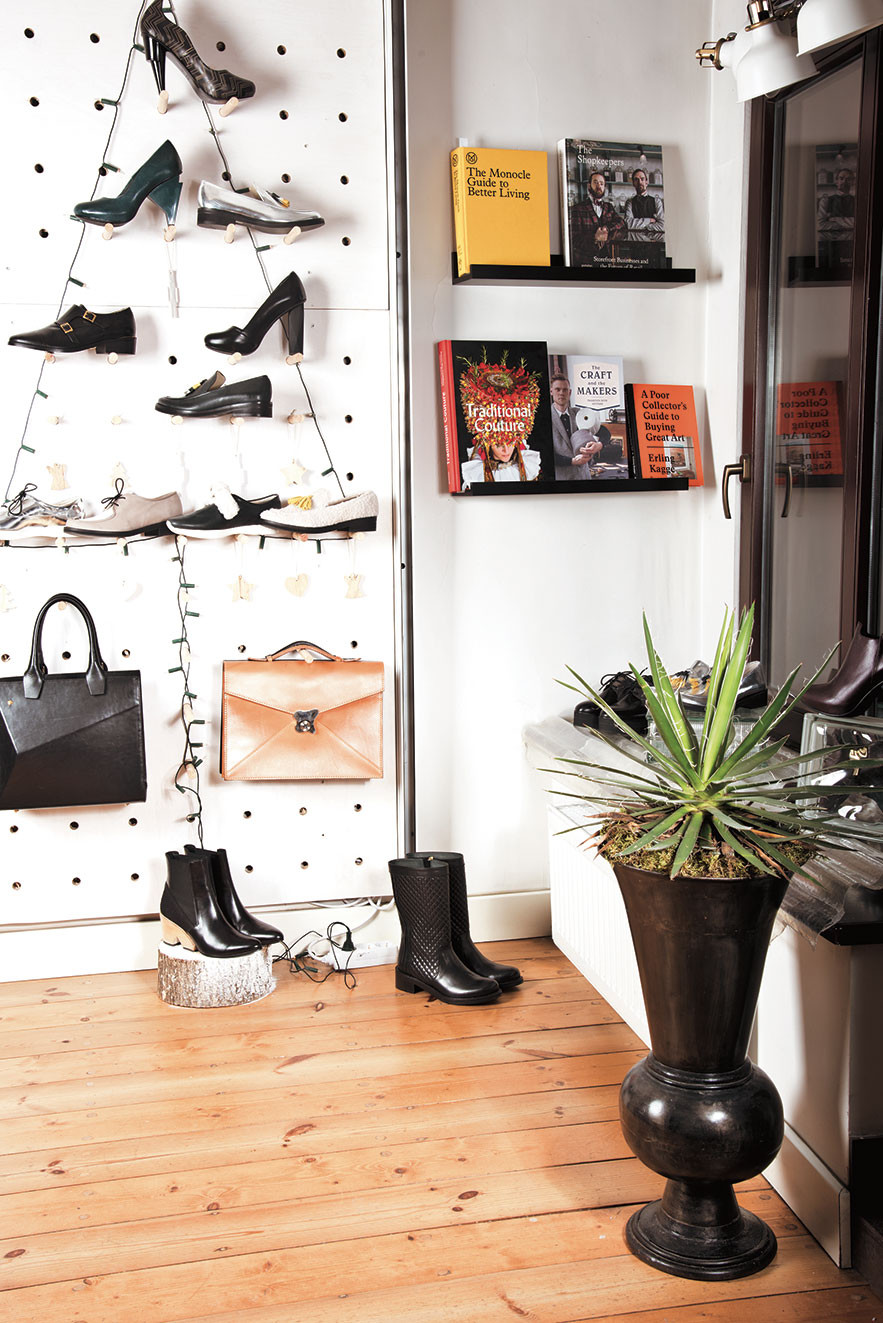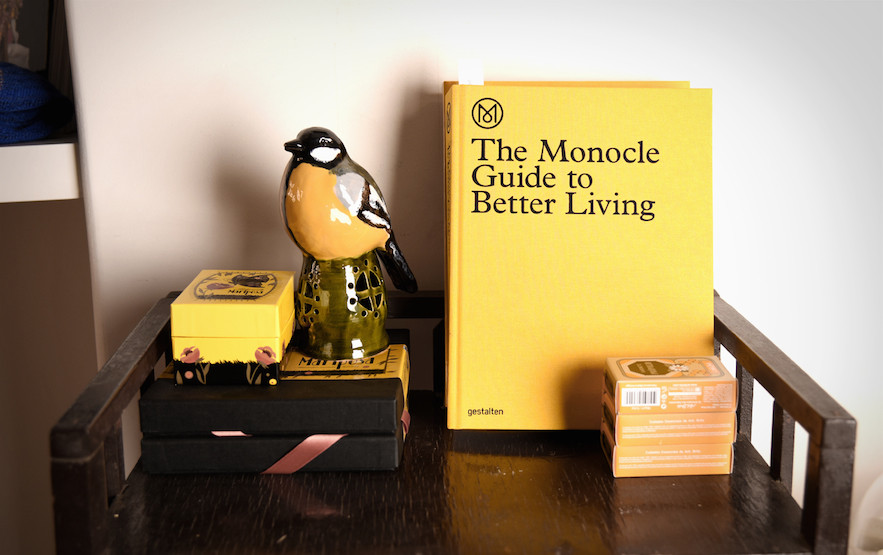 When did all start ?
We opened the shop on June 16, 2014.
How did you decide to open a store?
There were a few things that we were missing in Vilnius—interesting shoes, first of all, as well as some niche perfumes—but also the atmosphere and the idea of the shop as a local hang-out spot for the neighborhood and a cultural hub.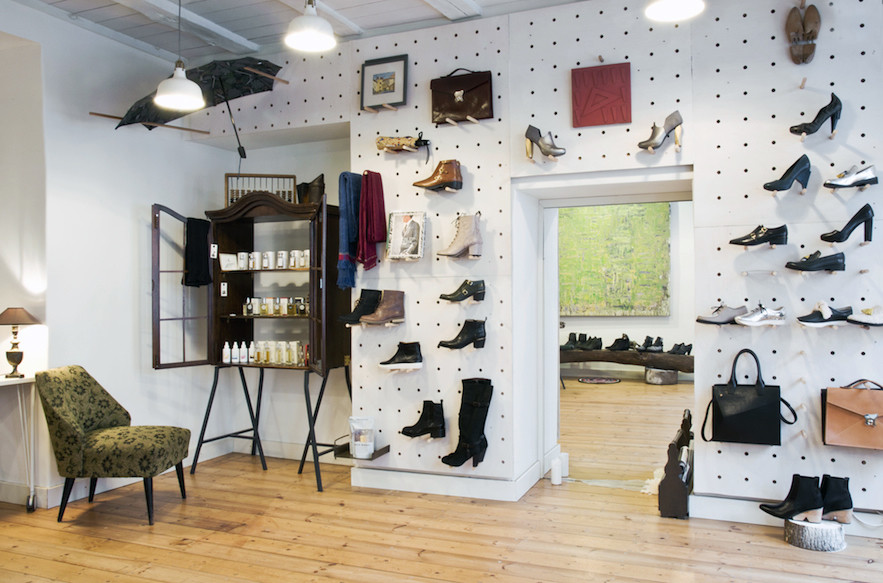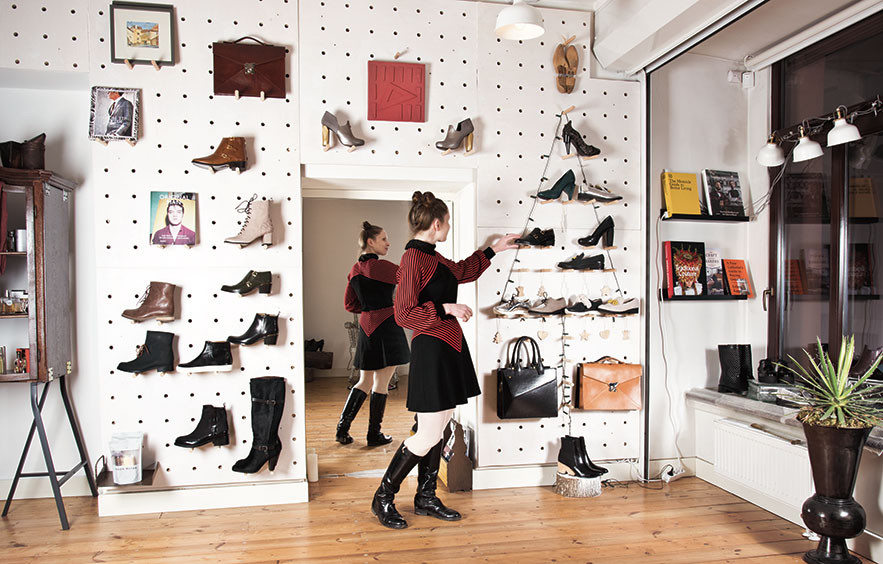 Could you describe the neighborhood in which the store is located?
Užupis is technically a part of Vilnius' Old Town, but it is somewhat off the ordinary routes, protected by our little river. Užupis is Lithuanian for "behind the river". This neighborhood just feels more relaxed. Recent years have brought in a wave of gentrification with lots of new high-end housing being built as people start to realize how great it is to live on these beautiful streets.
Please describe the kinds of books and other merchandise that you carry. What do you offer your customers?
Vėjas Gluosniuose is a shoe concept store, so we mainly focus on discovering new shoe designers and bringing them to Lithuania. We started with Portuguese brands Guava, Weekend Barber and Xperimental; two Spanish brands will join the company in Spring 2016. However, we do not want to be just a shoe store, so we try to offer our clients various products that we believe in: inspiring books, grooming accessories, sincere niche perfumes, for example.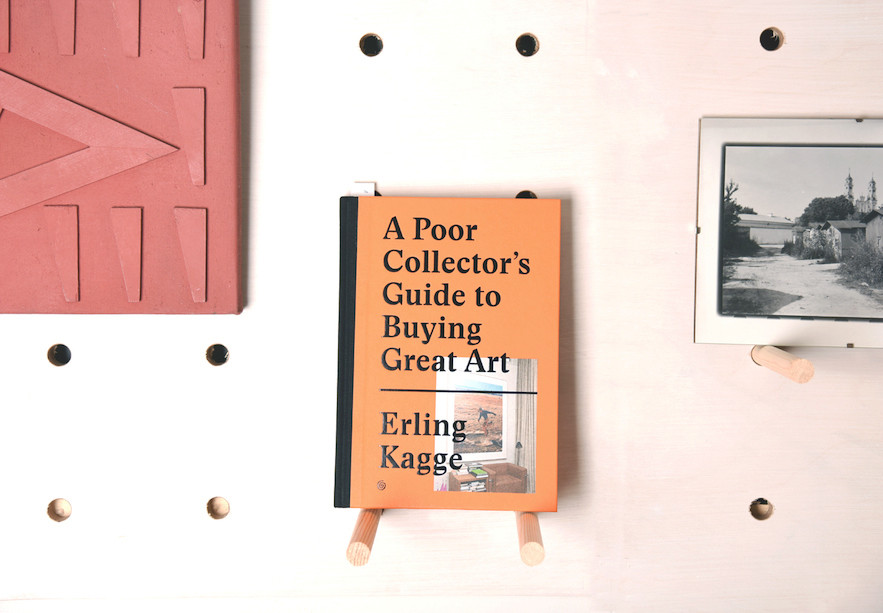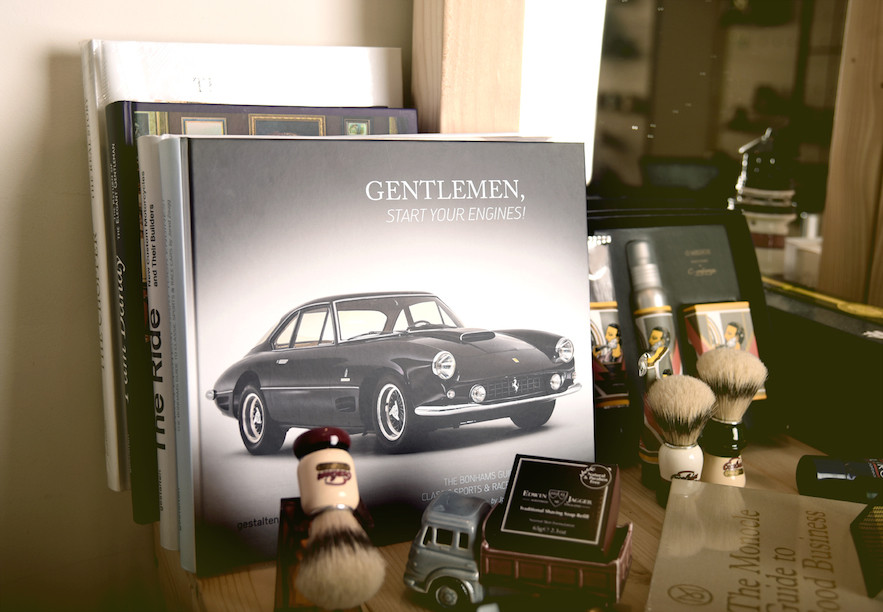 What are your favorite Gestalten books?
The ones that celebrate the new entrepreneurship culture—The Shopkeepers, The Craft and the Makers, and the Monocle Guides. It is so important to feel that you belong to a broader movement, that you are not alone with what you are doing.
What are your customers' favorite Gestalten books?
We are happy that our clients share our taste, but also offer their perspective: The Ride and The Ride 2nd Gear, as well as Gentlemen, Start Your Engines get a lot of attention!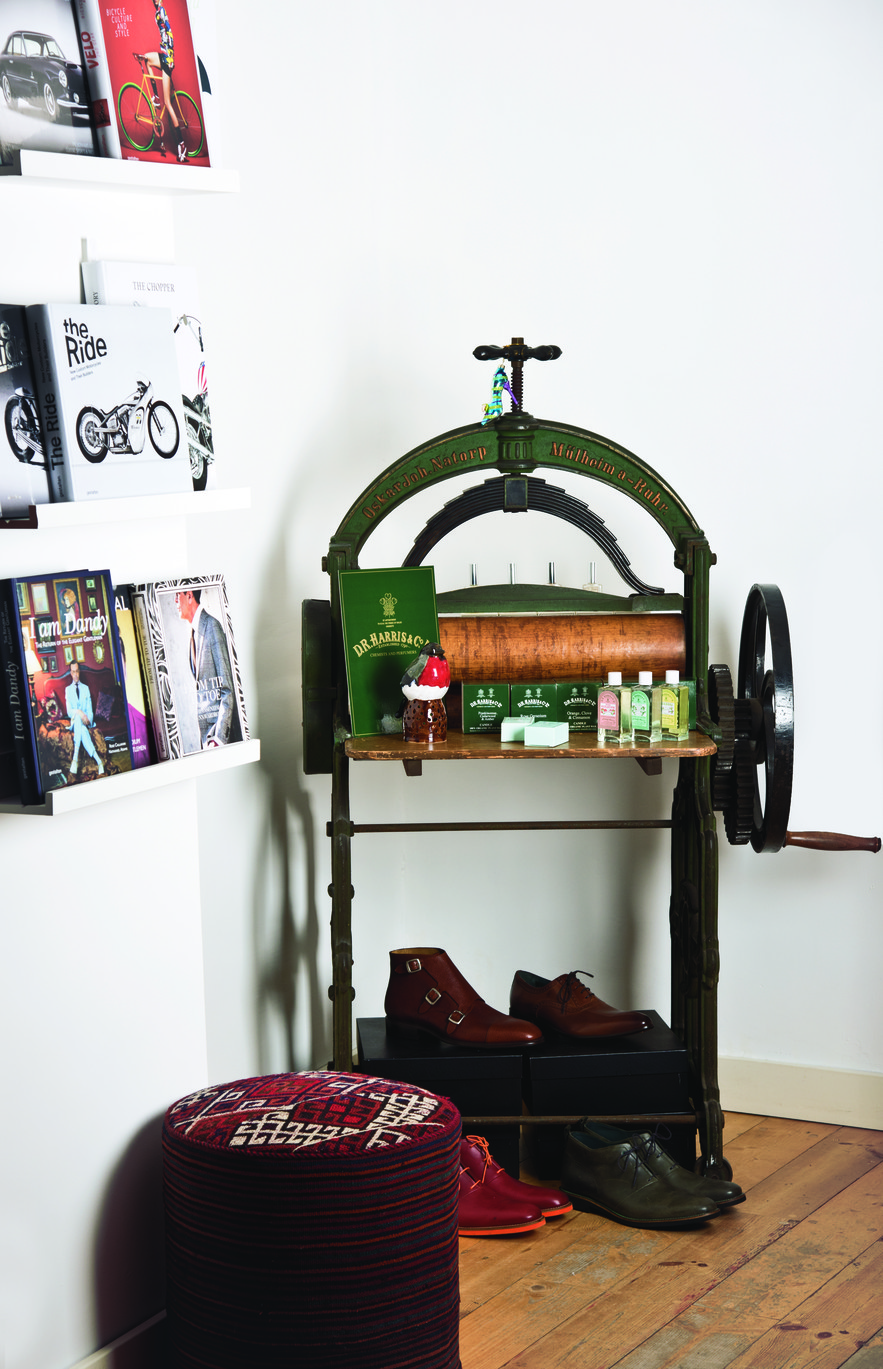 Who might be seen visiting the store? What kinds of people shop there?
We do our best to welcome everybody, though we want to stay focused on catering our neighborhood in the first place, because that's just where we are and that's why we are actually here and not online or somewhere else. We really like the atmosphere of Užupis and we really like our neighbors.
Do you do anything at your store besides sell books? Do you, for example, have any events or exhibitions there?
Being located in the most artistic area of Vilnius, hosting art shows seems to be a natural necessity for us. We are proud to carry the works by some young Lithuanian painters who we really admire: Algimantas Černiauskas and Mykolė Ganusauskaite. Some of our team members are themselves artists, so amazing postcards by Sandra Senavaityte are always in stock, and Sandra actually does a lot of her work in-store. We try to get international designers visit us, so we hosted an event with a Portuguese designer Ines Caleiro in October 2015.