Voo Store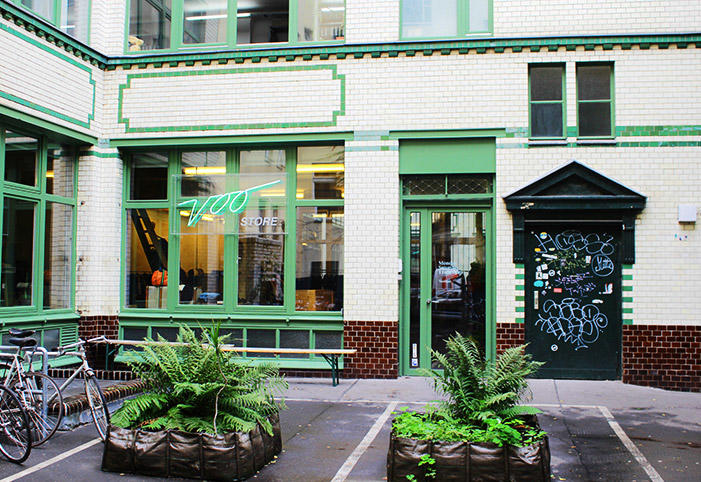 December Shop of the Month
When did all start?
It started exactly three years ago with an empty space, which used to be a locksmith.

What was the reason behind the opening of the store?
It was the energy of the space and the vision of creating a place where people could meet. Yasin and Kaan, the owners of the shop, run the Bar Luzia in the same street and got inspired by the empty workshop and worked on a concept which turned into a concept store!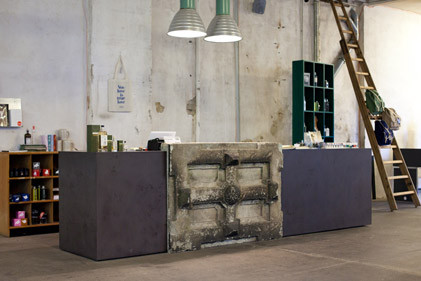 Could you describe the neighborhood in which the store is located?
Kreuzberg is a pretty rough neighborhood (thats at least what people say who don't live here) but therefore it stays charming. The fact that Voo is located here seemed a bit tricky because it's far away from the ordinary shopping districts of Berlin, but it turned out that thats what our customers like as much as we do!

Please describe the kinds of books and other merchandise that you carry. What do you offer your customers?
We carry everything we love and what we would like to show to our friends and customers. So next to clothes we do offer magazines, sneakers, bikes, candles, jewelry, cosmetics, furniture and much more. Our friends Chris and Shawn run the Cafe Companion Coffee in store, which we are very proud of! They are very experienced baristas and serve one of Berlins best coffees and teas!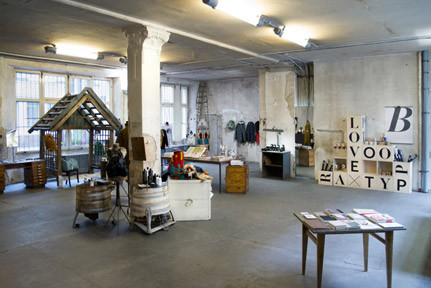 What are your favorite Gestalten books?
Around the World is fantastic! I love maps, diagrams and graphic design and this book combines all that with interesting facts! Also Deutschland verstehen helps me with understanding the country I live in! The Monocle Guide to Better Living is also very informative!

What are your customers' favorite Gestalten books?
Forever: The New Tattoo and the Sarah Illenberger book are classics at Voo! I think Deutschland verstehen is also a very popular guide for all Berlin visitors!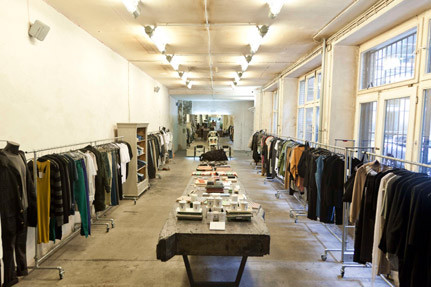 Who might be seen visiting the store? What kinds of people shop there?
Everybody who is curious and open to find exciting labels or special products! We do have customers from all over the world, with diverse style and all ages!

Do you do anything at your store besides sell books? Do you, for example, have any events or exhibitions there?
We do host a lot of events! We did several magazine launches, readings, concerts or showcase artwork or simply party at Voo. The space is very flexible and so we can move most displays in order to create a different room.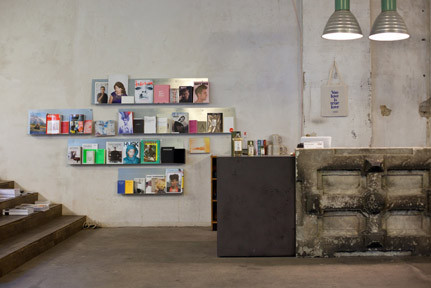 Address, telephone, email/website, opening hours, next train/bus station?
Closest Subway Station: Kottbusser Tor
Voo Store
Address
Voo Store
Oranienstraße 24
10999 Berlin
Germany