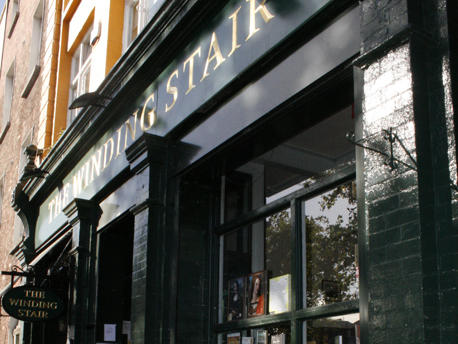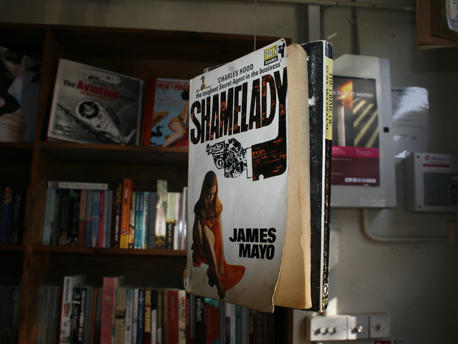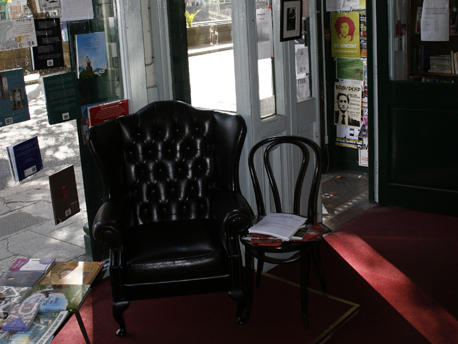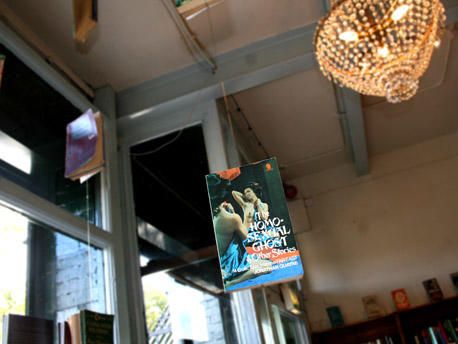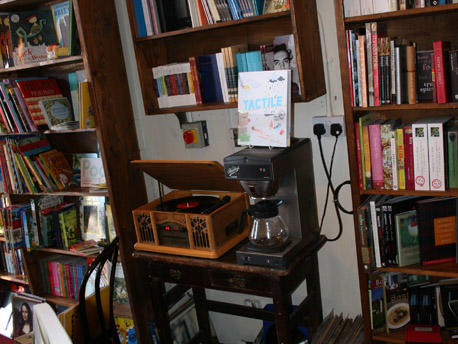 When did it all start?
There has been a bookshop here for 25 years. It closed in 2004 and we built ours from the ashes last year.

Who created The Winding Stair and why?
The Winding Stair is a Dublin landmark and some wise businessmen felt it was necessary to revive it.

Could you describe the neighborhood in which the store is located?
The river Liffey runs beside us. We are at the north foot of the Ha'penny Bridge. Slap in the centre of Dublin city. Behind us lies the Henry street shopping district, O'Connell street and the northside of the city.

Please describe the kinds of books and other merchandise that you carry. What do you offer your customers?
We have charming books and we offer customers charm. It comes naturally to us. We have all the good quality books, required reading, surprising delights and hidden gems. Great picture books, food books, photography, design, literature and art books. We provide a service, in the old fashioned sense. People are returning to this.

Which are your customers favourite DGV Books?
Tactile is the great success story so far. We sold out in our first week. We're the touchy feely sort, clearly.

Who are your customers?
Our large window is like a venus fly trap. We get all sorts. Because we sell a good stock of second hand books as well, we get a wider mix of people. Tourists, locals, septuagenarians, skaterz, Goths, epicurians, trendy parents, homosexuals, nuns, artists, photographers, designers, drunks, famous writers, super models, bookworms; some of our best customers are under three.

Do you do anything at your store besides sell books? Do you, for example, have any events or exhibitions there?
We have a small space but have regular events here. Readings, signings, film screenings, photo/art exhibits, plays, fashion shoots, concerts.

Anything else we should know?
Upstairs on the first floor, there's an award winning restaurant serving the heartiest, healthiest Irish food. In the way we hand pick our books, they carefully choose their produce and take pride in their service.