The World of Crafted Spirits & Liqueurs
Out of the Jar features the best and most unusual spirits from small manufacturers around the world. They are made by a new generation of distillers who are cultivating rare varieties of fruit, herbs, and spices; reviving and reinterpreting high-proof family recipes; or labeling each of their bottles by hand. Gestalten.tv's portrait introduces a hands-on whiskey maker from a prohibition-era distillery in Brooklyn, a passionate mezcalero who doesn't chicken out from an unusual recipe, and a Berlin-based artisan whose rum is taking the world's best cocktail bars by storm. Get insight from them and our guidebook for professionals, gourmets, and all enthusiasts looking to enjoy a distinctive drink. Cheers!
Browse the English book here: Out of the Jar
Find the German book here: Geistige Getränke
Video Credits
A production by Gestalten www.gestalten.com | Direction, Music: Ole Wagner | Editor: Astrid Gleichmann | Camera: Alexander Hector (Berlin), Jan Schoettler (NYC) | Location: Berlin, NYC | Copyright 2015 Die Gestalten Verlag GmbH und Co. KG
Handgemachte hochprozentige Getränke mit Individualitätsanspruch. Dieses Handbuch bietet einen inspirierenden Überblick der besten Brennereien und ihrer geistigen Getränke.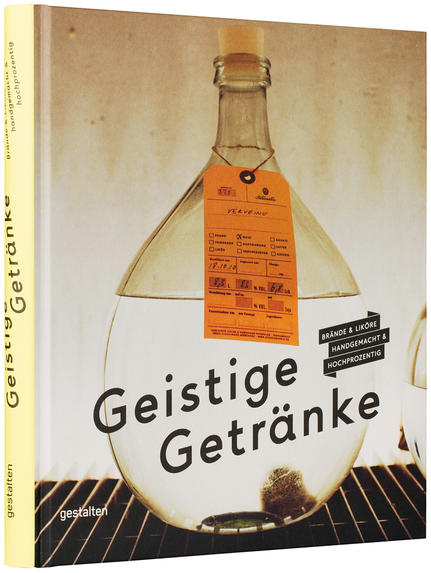 Creative handcrafted spirits: This book presents an inspiring overview of the best distilleries around the world.
€38.00
$49.95
£32.50