Patrick Grant Runs His Very Now Businesses with Traditional Values
Craftsmanship is in more demand than ever, and small manufacturers are experiencing an overwhelming renaissance. Creative Director and fashion designer Patrick Grant's passion for clothing, craftsmanship, and British brands led him to take over Savile Row bespoke tailors Norton & Sons in 2005. Featured in The Craft and the Makers, Grant and his intergenerational staff at Norton & Sons embody the strength of long-standing tailoring traditions with remarkable success. Grant also relaunched the historic British sporting and military tailoring house, E. Tautz in 2009. Gestalten.tv met him there to talk about how the spirit of handcraft shapes his businesses.
Video Credits
A production by Gestalten www.gestalten.com | Patrick Grant www.nortonandsons.co.uk | Direction, Script, Music: Ole Wagner | Editor: Astrid Gleichmann | Camera: Tom Ellis | Location: London | Copyright 2015 Die Gestalten Verlag GmbH und Co. KG
A showcase of crafted products created by small manufacturers.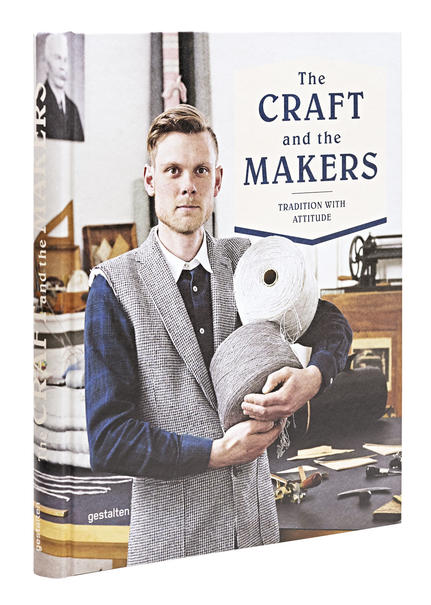 €39.90
$65.00
£40.00
Celebrating style, individuality, and joie de vivre, this book showcases more than 80 original men who will inspire readers to lead a less ordinary life.