10 Talents Featured in The Behance Book of Creative Work
Discover the Trends Driving Today's Most Exciting Art and Design Creations
Behance.com is the world's largest network for showcasing and discovering creative work. Their first-ever book Super-Modified presents an insider's look at how classical approaches to art and design are being subverted, blurred, and reinvented by today's crop of emerging creatives. Below you can find an exclusive preview of ten outstanding talents from the book. For even more click here.
TIM TADDER
To create his Water Wigs series, Los Angeles-based photographer Tim Tadder lit his subjects with a triad of colors and dropped water balloons over their heads to capture the explosion of water at various intervals triggered by laser and sound.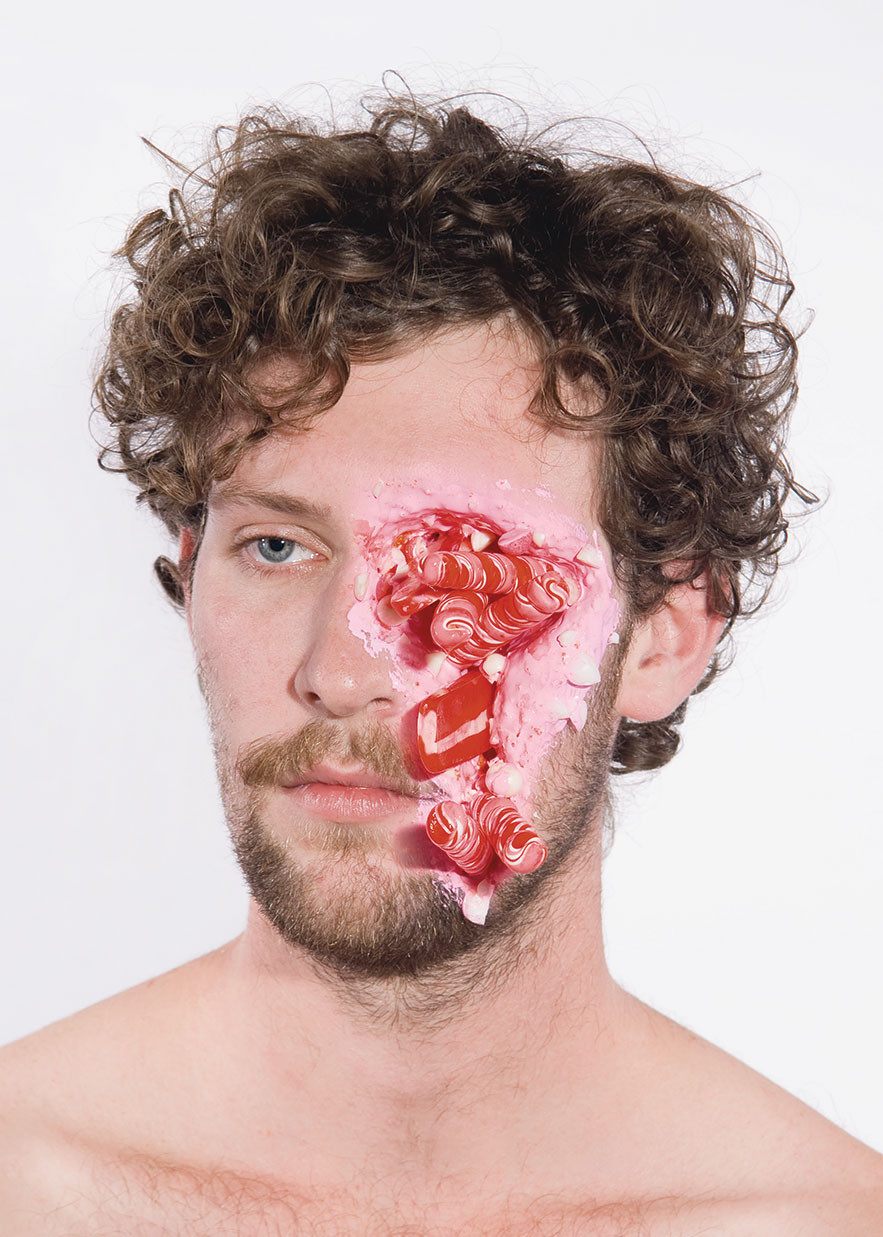 ASHKAN HONARVAR
In this striking photo series entitled Faces, Norway-based Ashkan Honarvar contemplates the physical and psychological wounds inflicted on soldiers by war. Working largely with portraits of First World War soldiers, he draws attention to their traumatic face injuries by reimagining the blood and flesh with candy-colored mutilations.
JUCO PHOTO
Los Angeles-based Julia Galdo and Cody Cloud aka JUCO Photo create intriguing images and work with patterns as their main subject. For their series Painted Backdrops, they matched the garments worn by models with hand painted backgrounds to create a vivid and vibrant artwork. You'll find much more of their works in the book along with an interview.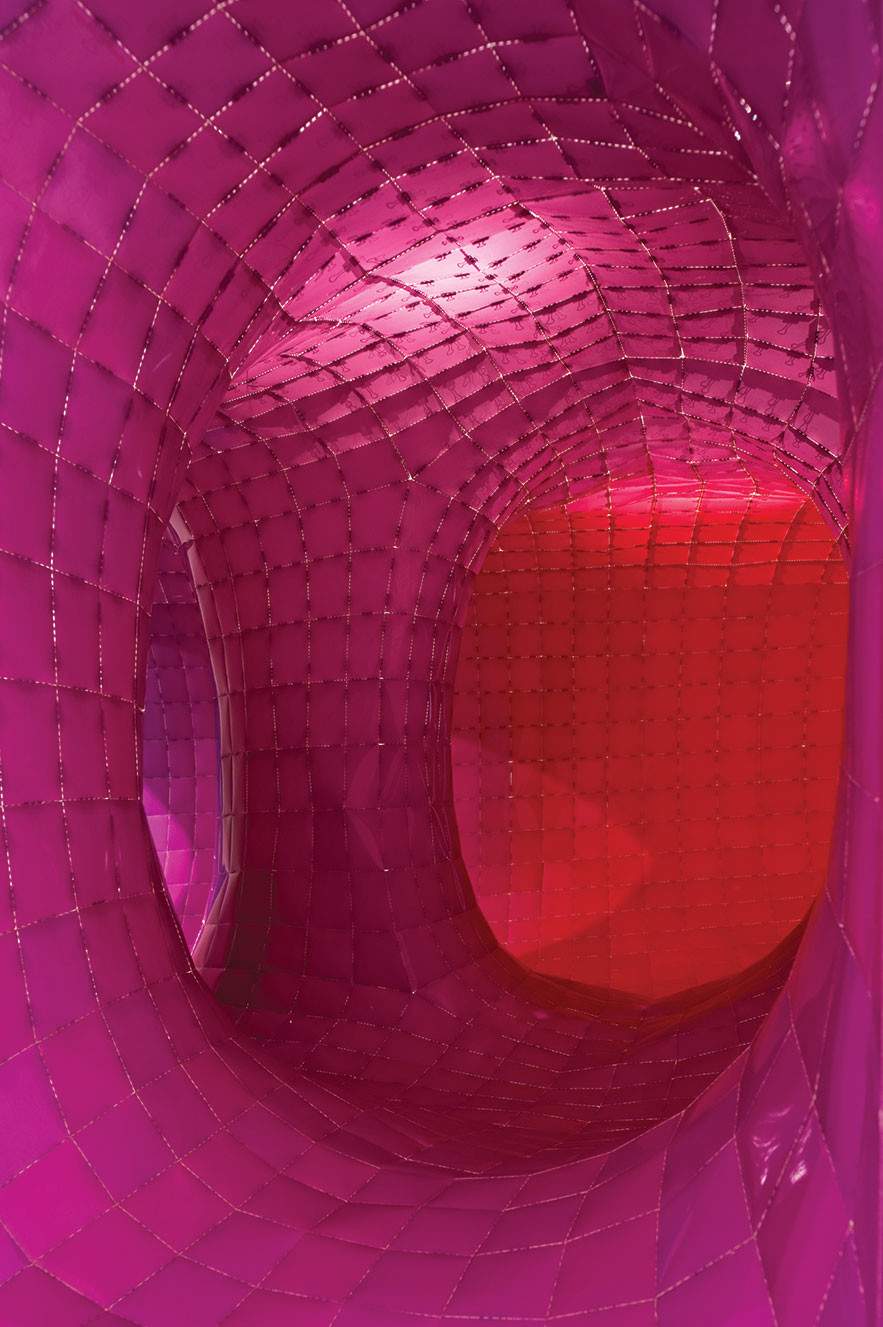 SOFTLAB
New York's SOFTlab is featured in the book with their installation CHROMAtex for which they fabricated thousands of colored panels that have come together to form the artwork. The completed installation is made of over 4,600 pieces of ink jet glossy photo paper that were printed and were then laser cut. Each piece has a unique color and shape. The panels are held together by only binder clips to create the overall form.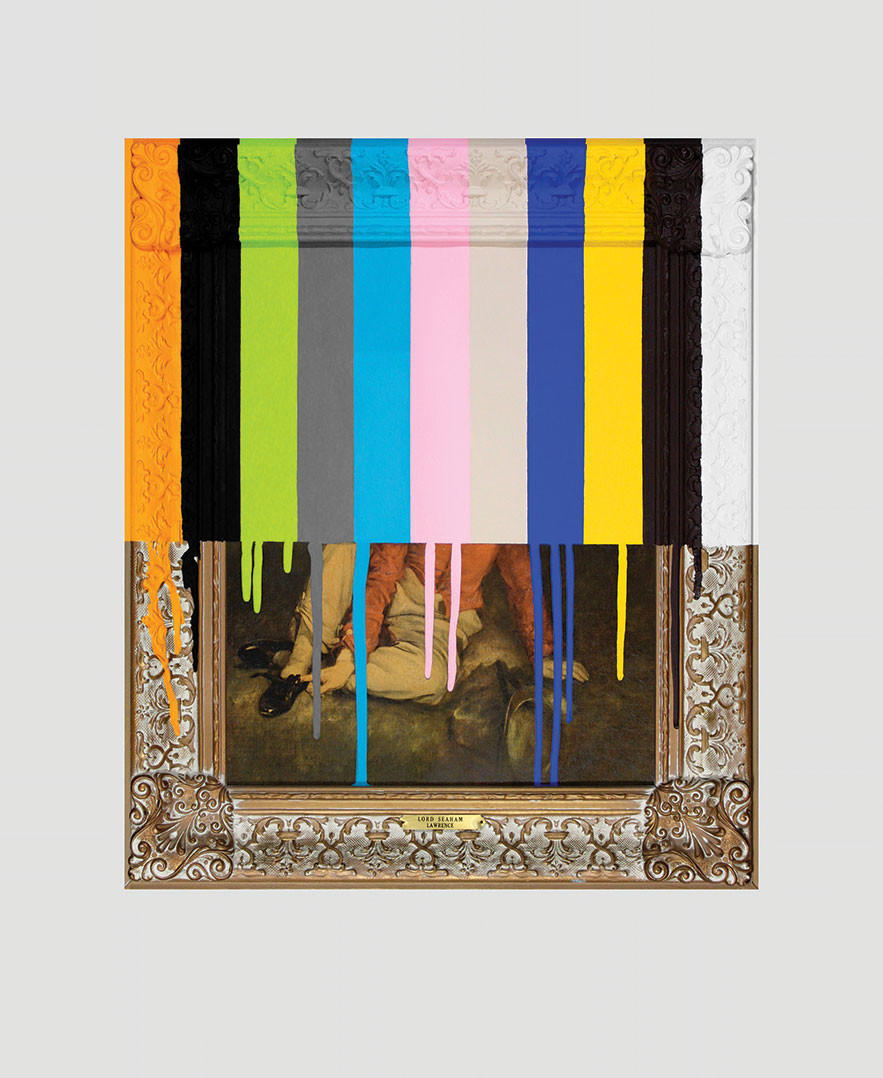 CHAD WYS
If you haven't come across the work of the US artist Chad Wys, you should definitely check his portfolio, which is filled with an array of amazing pieces reaching from painting to digital art. He often combines different objects that feature organic forms with bold colors and vivid paintings.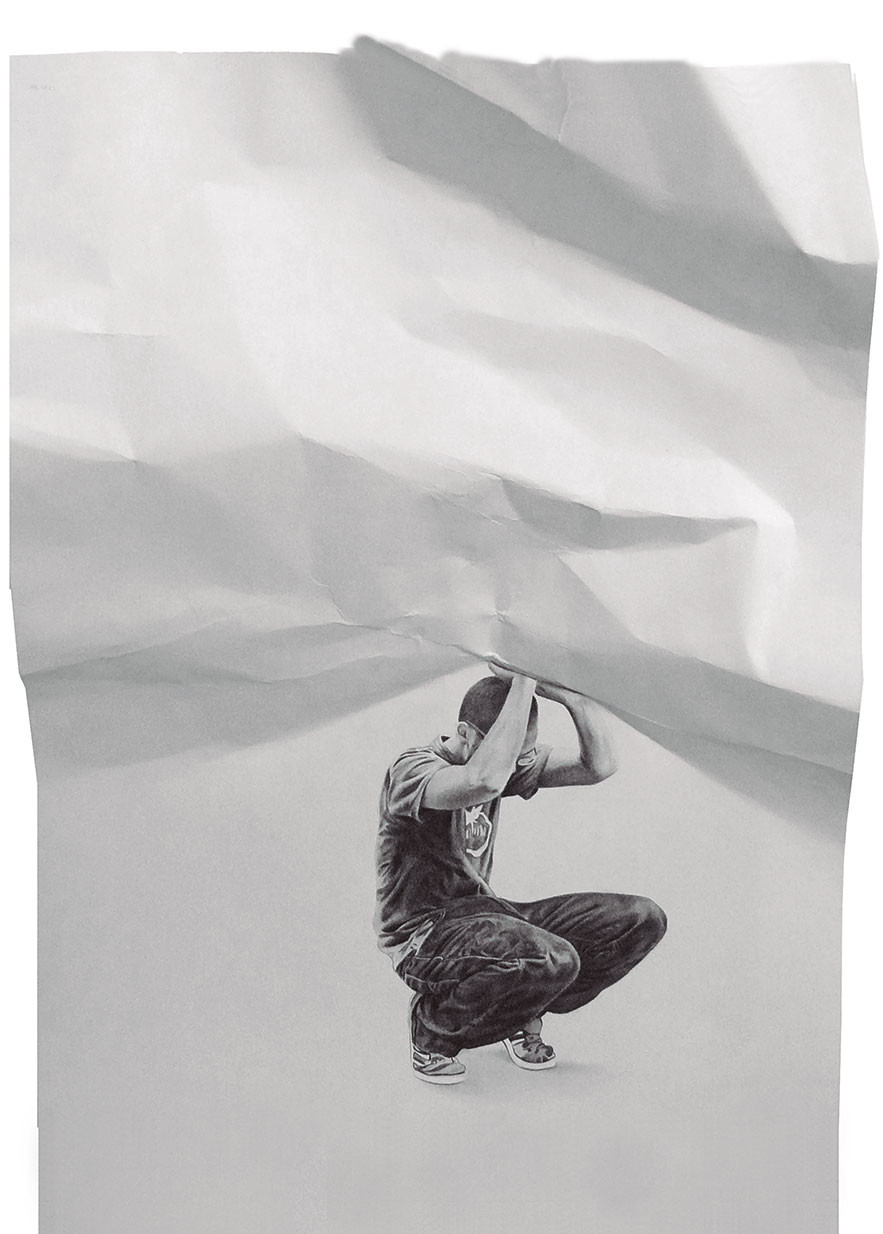 CESAR DEL VALLE
Columbian illustrator Cesar Del Valle creates detailed drawings that could practically be photographs. His illustrations are created to interact with the physical settings where they find themselves in to evoke a sense of awe and wonder.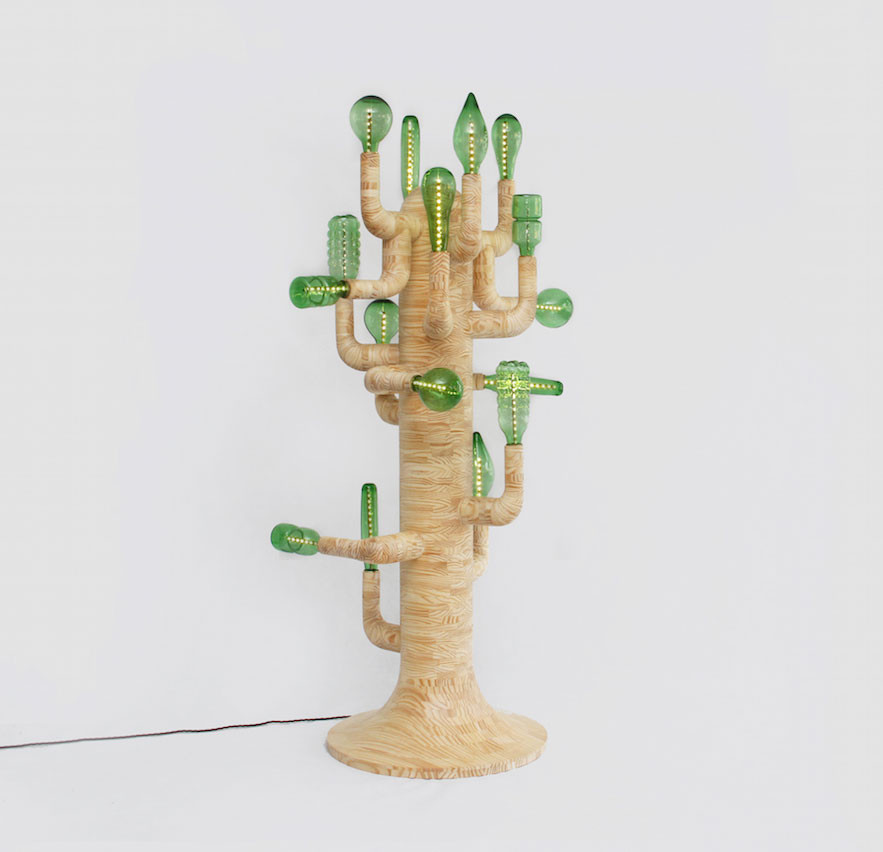 STUDIO SWINE
Studio Swine is an Anglo-Japanese design studio who makes extraordinary projects around the world that examines the role of design in the modern day, the power of the vernacular, and the future of resources in luxury design. They designed this work as a part of their São Paulo Collection from recycled cacti, light bulbs, and aluminum.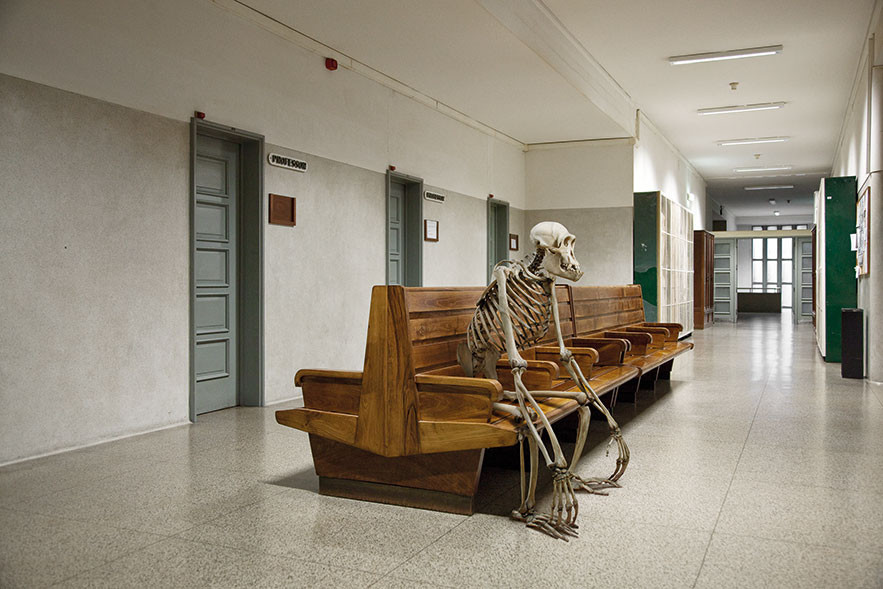 MARC DA CUNHA LOPES
French artist Marc Da Cunha lopes created this artwork called Vertebrata inspired by his studies in biology. After spending some time in a classroom where the skeletons for teaching animal anatomy were stored, he was taken by the thought that these animal skeletons often sat alone in the dark, waiting for the few students who were interested in them. He wanted to recreate that feeling of loneliness in his series.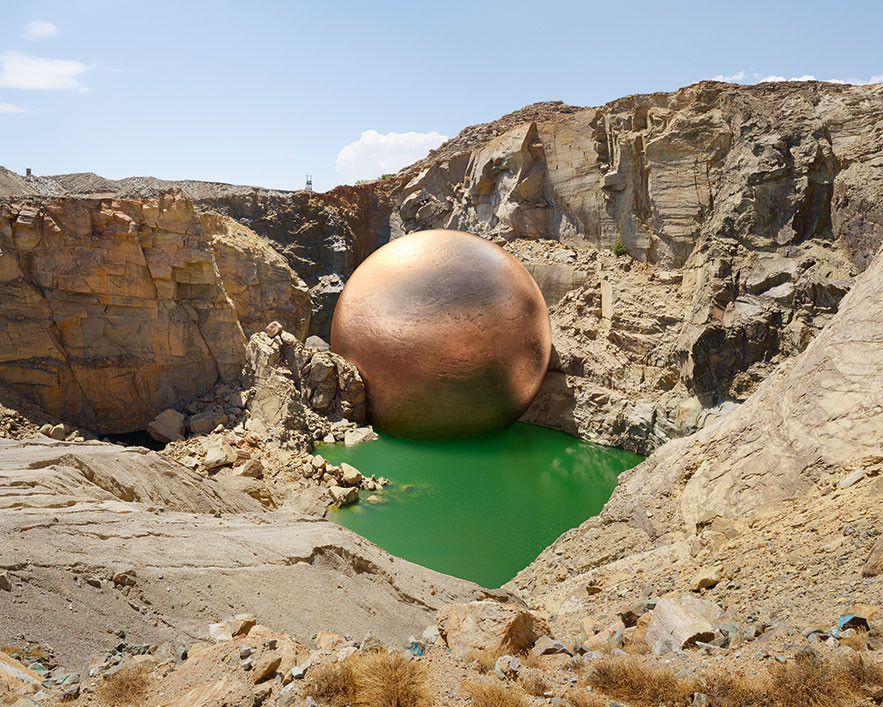 DILLON MARSH
Cape Town-based Dillon Marsh combines photography and computer-generated elements to visualize the output of copper mines in South Africa and contemplate their impact. The ominous orbs are CGI objects that represent a scale model of the materials removed from each mine—a giant solid mass that occupies the scene and shows what was extracted from the ground beneath it.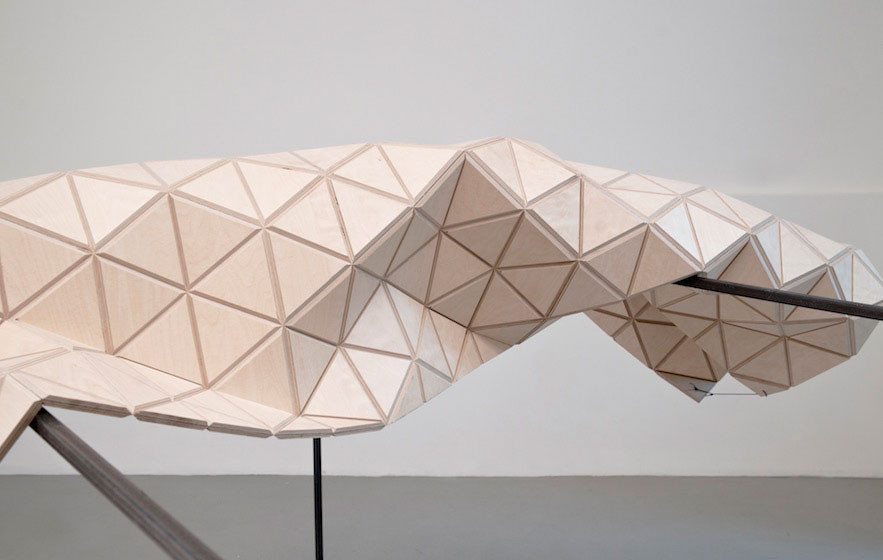 MAMMAFOTOGRAMMA
MammaFotogramma Studio from Milan patented their Wood-Skin® technology, a composite wood and high-performance mesh. They learned that by scoring a rigid plane of wood into small polygons: its surface becomes malleable, and the material is freed to be shaped as the maker desires.