Better Smoking
Michael Wickert has founded Glut & Späne, Berlin's first sustainable fish smokehouse. With their fish now available at Gestalten Pavilion, we glimpse behind the scenes.
Michael Wickert spends the day handling sea salt, juniper berries, beechwood kindling and a big oven. And fish. Lots of fish. 
Michael is the founder of Glut und Späne, Berlin's first sustainable fish smokehouse. At a time when overfishing is becoming an ever more pressing concern, he focuses on local and regional varieties and offers only fish whose consumption has been green-lit by the WWF. 
Long before Glut und Späne opened its doors in 2012, Michael began learning the tradition of fish smoking as he traveled the world. Beginning as a graduate student of aquaculture and fishery sciences in Berlin, he went on to explore inshore fisheries in Brazil and salmon aquaculture and hand-fishing in Norway. He researched abalone in South Africa and worked on a family-run trout farm and restaurant in Switzerland. 
It was in Normandy, while managing three trout farms and developing recipes inspired by the region, that he had the idea to open his own fish smokehouse. Glut und Späne reinterprets the tradition of fish smoking by combining his international recipe collection with his immense passion for fish.
All fish is smoked right before shoppers' eyes at the Glut und Späne stall at Berlin's Markthalle Neun, using a modern oven. Besides the more widespread hot-smoking method, Michael also cold-smokes fish, which means leaving the salt-rubbed fish in the oven for 24 hours at a temperature of around 20°C and works particularly well with salmon filets. 
The basic recipes involves using only sea salt, juniper berries, salvia and beechwood kindling, however Michael also experiments with other ingredients. You may want to try his salmon with gin and juniper berries, or a creation involving single malt whisky and mint.
However, Michael's knows how smoked fish tastes best: still warm from the oven, with potato and spelt bread and some fresh, creamy horseradish, which he also prepares himself.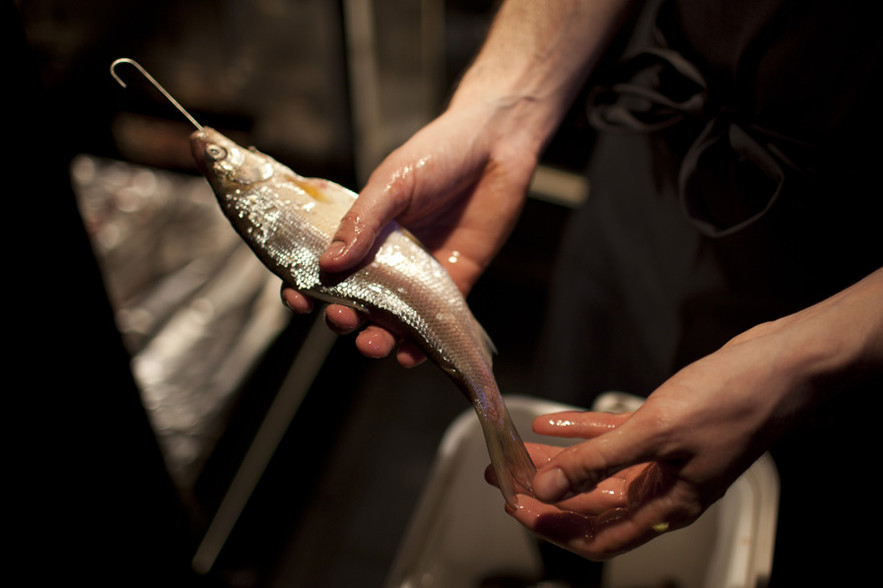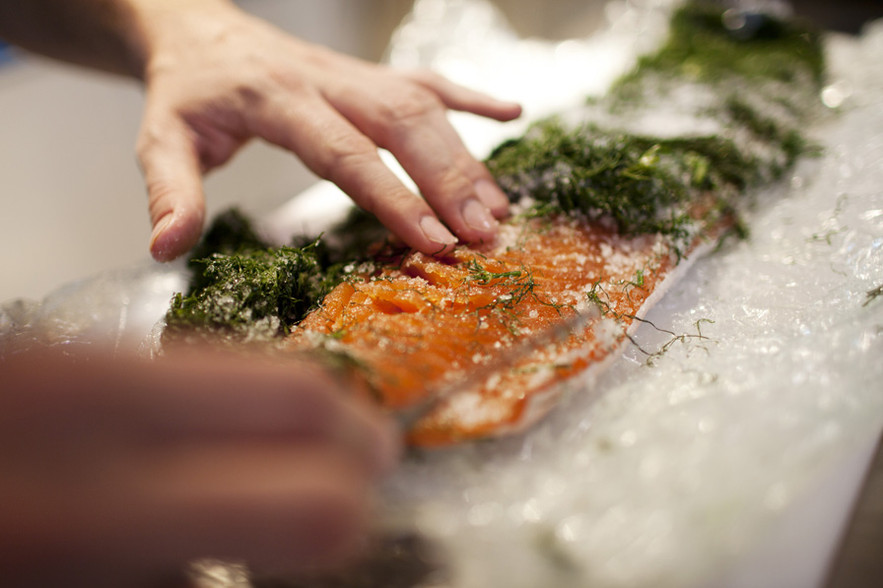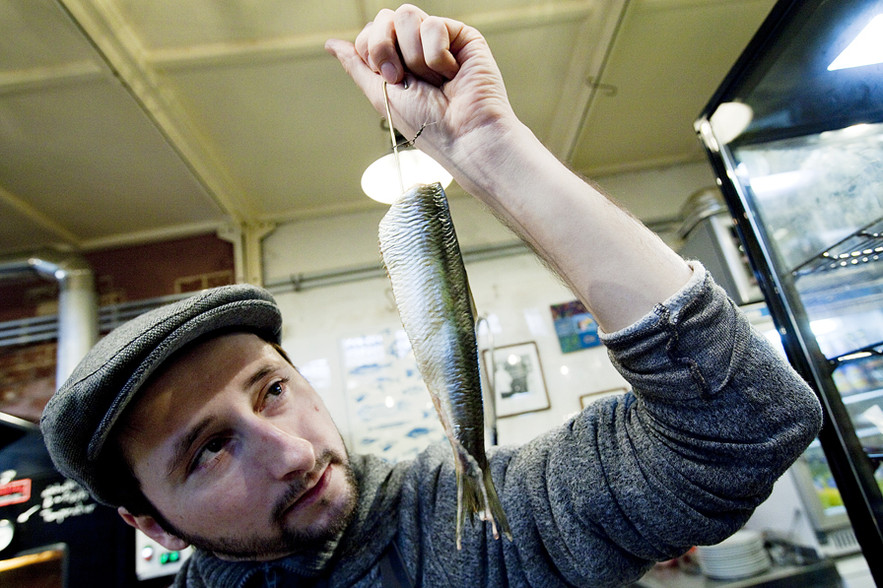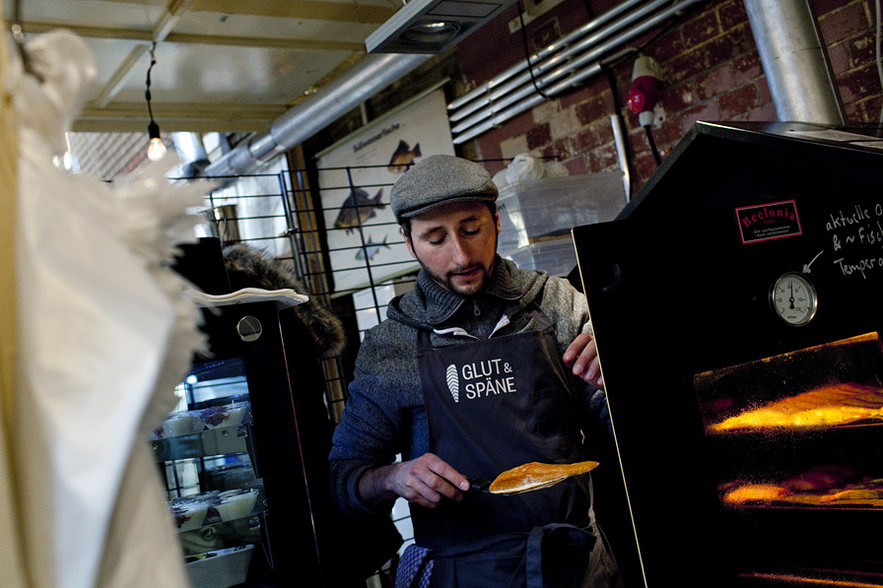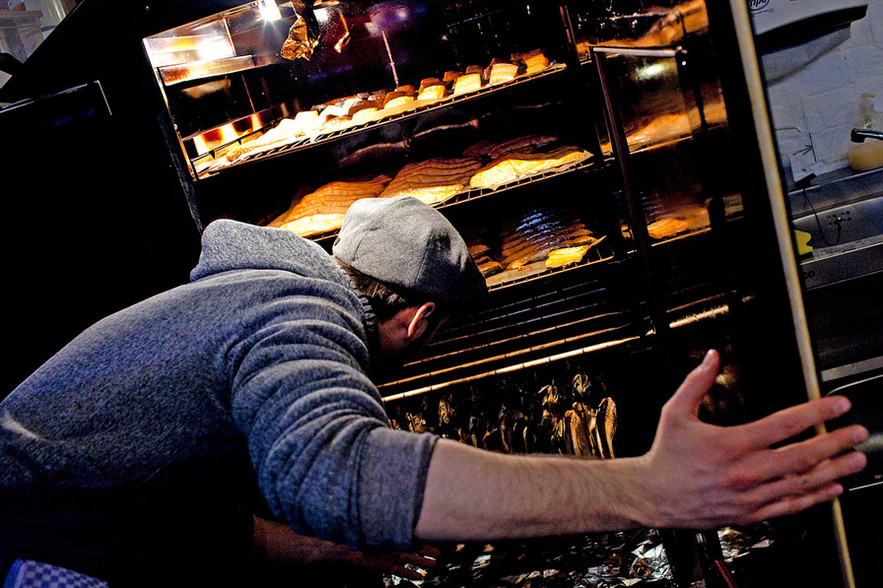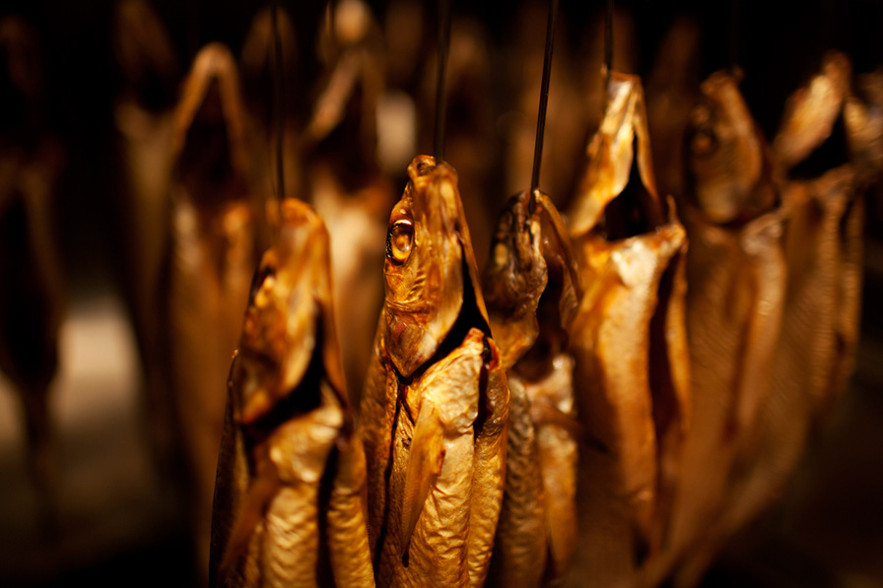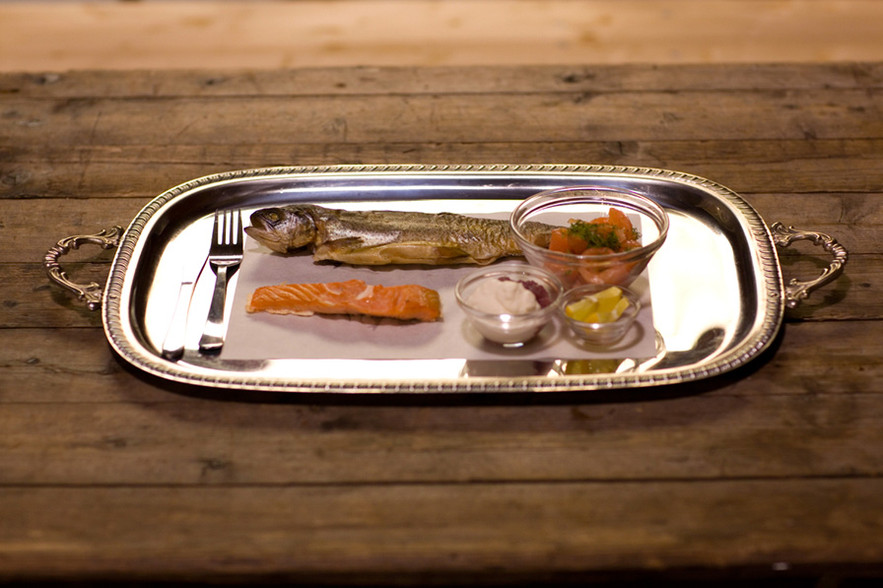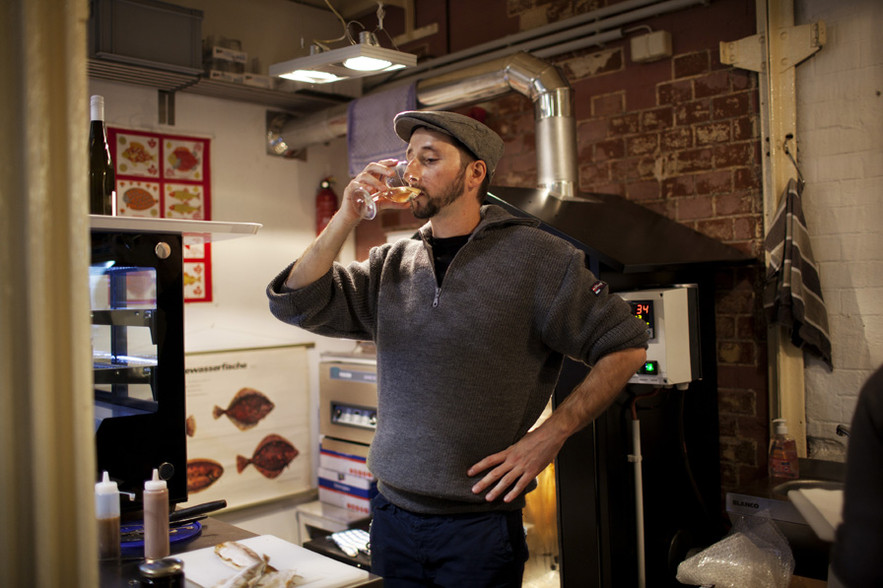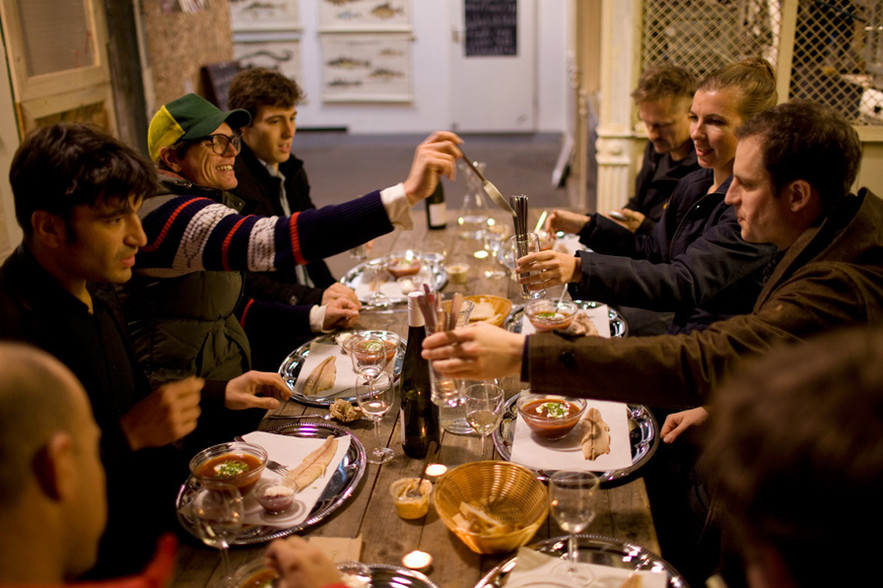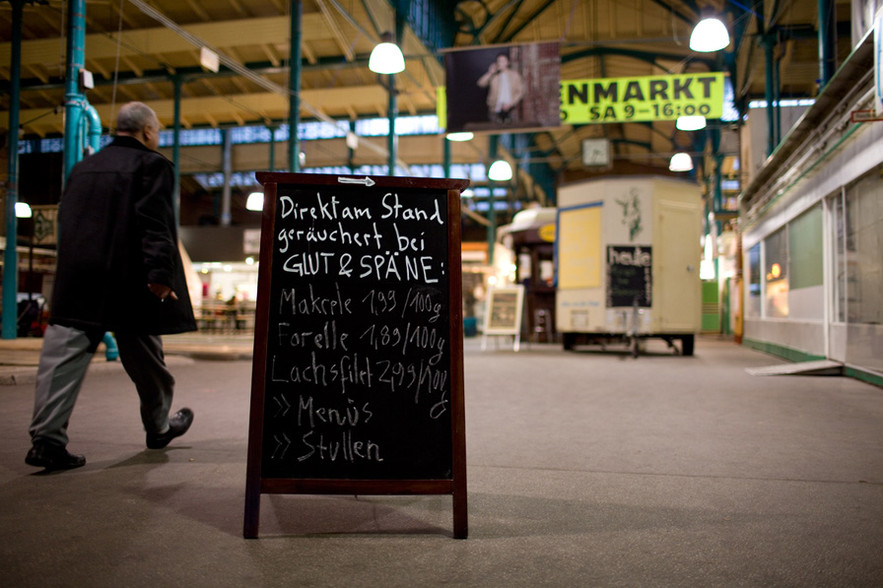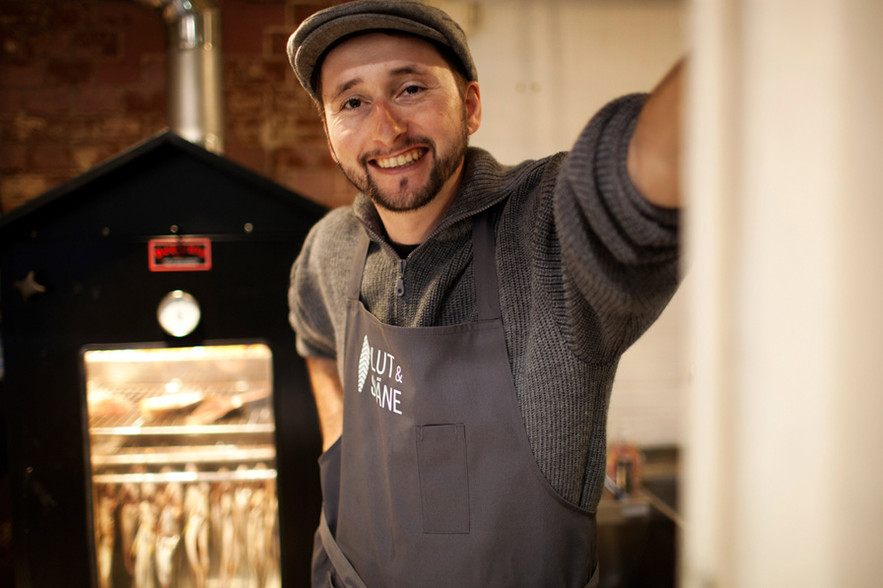 Photos by Djamila Grossman and Ana Baumgart.
Glut & Späne is featured in the Gestalten book A Delicious Life: New Food Entrepreneurs. 
You can taste Glut & Späne smoked fish at their shop at Berlin's Markthalle Neun or at Gestalten Pavilion at Bikini Berlin.