Call for Type
With no doubt, the coming weekend in Mainz is dedicated to type!
Gestalten Fonts Canary and Mevum will be featured in the Call for Type exhibition which opens on June 6th. Out of 290 submissions from 17 countries, the Gutenberg-Museum Mainz and the Institute Designlabor Gutenberg/FH Mainz have selected 50 typefaces to join the Call for Type exhibition. Following the opening, a series of talks by internationally renowned designers and an imprint fair will complete the weekend's program and discuss contemporary questions on font design.
In times of new software programs and distribution channels, the design of typefaces has fundamentally changed. The outcome is an enormous increase in typeface production. It becomes clearly apparent that a young type design scene has recently begun to establish itself. These type designers, who have a perfectly functioning network, strive for more than individual design experiments or a trendy hype. So it is with serious enthusiasm that these young designers develop body copy fonts or rework historical typefaces. They aim at fundamental statements, and by the use of these they want to gain professionalism in their field under new technical and aesthetic conditions.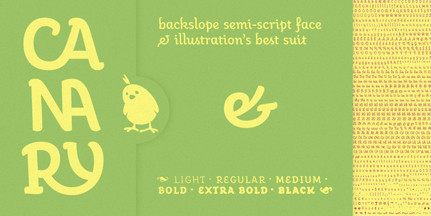 Mark Froemberg's Canary is a hybrid of left italic antiqua and brush painted script. It provides many automated and connectable letter substitutions that can slightly shift the font into the field of lettering rather than that of rigid and mundane typography. Canary is designed to be compatible with a wide range of illustrative design practice. However, it works really well in medium-length copy settings as well. Download the sample PDF.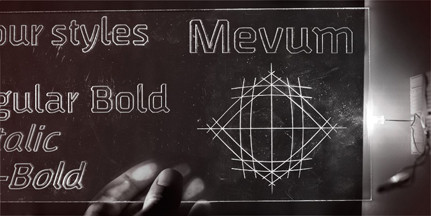 Mevum designed by Angelo Stitz belongs to an entire font family that corresponds to the ample Western-Latin letter set. Treating each letter as an individual element of a corporate logotype, the font's unique verve aims to create a simple, strongly grotesque but warm character. With the elegant combination of tough and minimalistic characteristics that are declined by its feminine undertone, Mevum makes a unique and fresh impression. Take a look at the sample PDF.