Courage
Photo Exhibition at Studio Chérie
Earlier this year, Studio Chérie called for courageous photography and received submissions by more than 200 young talents. Now, to coincide with the 48 Stunden Neukölln art festival, Chérie is presenting the ten artists who are honored by the jury.
Winning photographers are Berta Katona, Eric Mitjans, Feriel Bendjama, Franziska Hauser, Giacomo Cosua, Lourens Samuel & Nick Lapien, Li-Han Lin, Mickaël Merchand, Sandra Wolfer, Serena Salvadori, and Steffi Loos. During the public exhibition curated by Chérie's art director Kristine Alksne, one photographer will be chosen as the audience's favorite and win an entire shooting weekend at Studio Chérie. The second prize will be a decent selection of the newest Gestalten books.
Vernissage: Friday, June 27, 7:00PM
Winner ceremony: Sunday, June 29, 6:00PM
Jury members include: photographers Maxime Ballesteros and Christoph Neumann, curator Tina Sauerländer, Pierre André Podbielski of Podbielski Contemporary and Gestalten's creative director Sven Ehmann.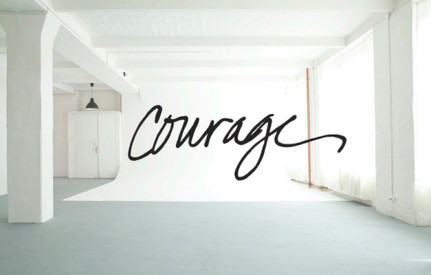 About: Chérie is a photo studio and project space that opened on Neukölln's Hobrechtstraße in 2012. Besides covering all the requirements of a professional photo studio, Chérie is further available as a film and event location, exhibition space, and concert venue. It's also the co-working space for several professionals from within the fields of photography, design and communication. 

Photography: Giacomo Cosua, Antarctica