DRUCK BERLIN
Screen Print Festival 2013
This month, Berlin will let print artists' hearts beat faster. The DRUCK BERLIN festival, opening throughout the December weekends, has invited the most prolific international printers to share their knowledge and skills with the public at Stattbad Wedding.
DRUCK BERLIN has become the world's biggest art festival for silk screen printing. They are hosting a wide range of events from live printing and exhibitions to solo shows and workshops, and at the same time, bridging the gap between showcasing the most renowned print artists and promising newcomers.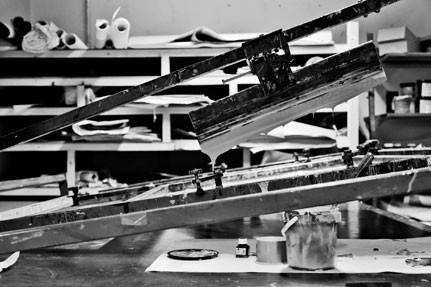 Exhibitions
Bringing together the big names and trailblazers of the printing scene, The Masters of Screen Printing offers a comprehensive insight into the art's current state and serves as an introduction to the subject for everyone who hasn't heard of Faile, Shepard Fairey or Blu. Beside this group show, several other solo shows give the rare chance to get an in-depth impression of various artists' portfolios at Stattbad's former washrooms.
Workshops
The DRUCK BERLIN festival aims at introducing methods of screen printing to everyone who is interested—from beginners to advanced. Also on offer are free workshops for children on Sundays from 12:00-19:00. For the complete workshop program, please go to druckberlin.com.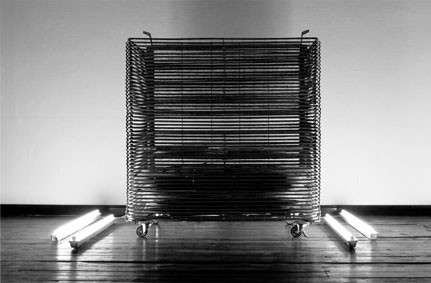 Selected prints will be on sale at the festival's gift shop. Meanwhile, the Stattbad Café also serves its delicious specialities to all those who need a little break between all the festival highlights.
Vernissage: Thursday, December 5, 7PM onwards.
Open during the weekends, December 6–22, 12PM–7PM.