Edvard Munch 1863–1944
Celebrating the 150th Anniversary
We are very delighted to have published the official German catalog of the Anniversary Exhibition Munch 150, initiated by the Munch Museum and the National Museum of Art in Oslo. With around 350 illustration pieces and 10 scientific essays, this 432-page comprehensive collection aims to bring new perspectives on Edvard Munch's complex biography and his relationship to Modernism, serving as a salute to his 60-year achievements in modern visual arts.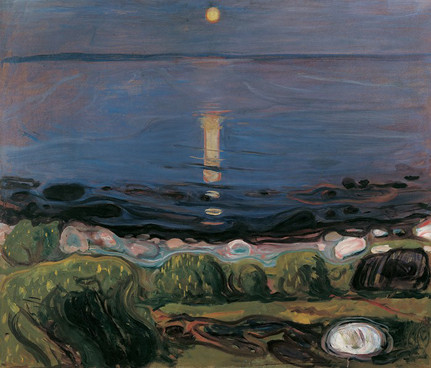 Image: Edvard Munch, Summer Night by the Beach, 1902-03
As the celebration is not limited to Norway, institutions worldwide dedicate events and exhibitions to Munch's great art. The American-Scandinavian Foundation in New York showcases a posthumous dialogue between Edvard Munch and Andy Warhol in four series of lithographs, and Stuttgart's Staatsgalerie presents its entire collection of Munch graphics under the title From the First Kiss until Death. Take a look at the year-round program of Munch150.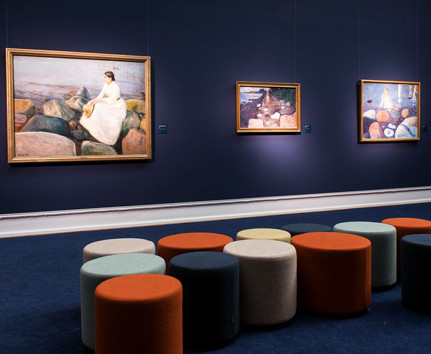 Image: Munch 150 exhibition in Oslo