German Design Award 2014
Winning Books: Deutschland verstehen & Lingua Digitalis
We are very proud and delighted to announce that Deutschland verstehen and Lingua Digitalis have been awarded the German Design Award for the print media category.
A jury of 30 experts came together in August 2013 to inspect more than 1900 qualified submissions, from which 100 of the most excellent achievements in design have been awarded across 10 categories: Architecture and Interior Design, Audiovisual and Digital Media, Communication Tools, Home Interior, Industrial Goods and Materials, Interactive User Experience, Lifestlye, Print Media, Transportation and Public Space, and Working Spaces.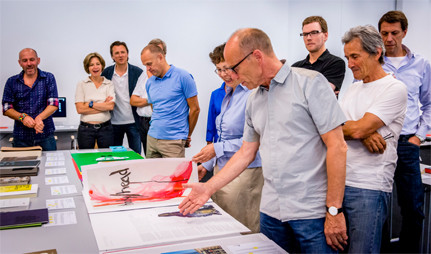 Photography by Ulrich Schepp: The German Design Award's print media jury at their meeting in Frankfurt. 

A full list of winners can be viewed on designpreis.de.