Gestalten x Rough Trade NYC
Title of the Month: For The Record
When you pay a visit to the iconic music shop Rough Trade NYC, don't just look for vinyls, but get your hands on all of our indulging books!

To celebrate the launch of our inaugural book corner at Rough Trade NYC and the US release of our music title For The Record, we invited the gender-bending rap artist Mykki Blanco for a book signing event last week.

For The Record commemorates the Red Bull Music Academy's 15th anniversary with an unparelleled collection of curated conversations between the masterminds and trailblazers of today's music scene. Revealing their perspectives on the future of music production and their strategies of success, this book makes for one of the most insightful publications on the current state of music and its industry. The book has also become Rough Trade's featured title for the month. 
In the book, Mykki Blanco—born as Michael Quattlebaum Jr.—sits together with German electronic duo Modeselektor talking about punk, performance, and perms. Hailing from experimental theater and acting, Quattlebaum later discovered his music gifts and reinvented himself as today's Mykki Blanco, the shapeshifting rap artist who is known for manyfold personas through a constant change of outfits, makeup and perms.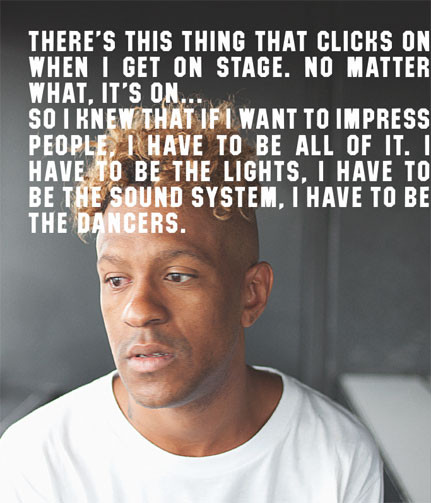 Mykki Blanco in For The Record, Photography by Katharina Poblotzki.