Another Dimension of Handmade
Iris Hantverk helps visually impaired people into work, creating beautiful tactile brushes for a wide range of uses
The latest addition to our series celebrating the new generation of craftsmen from the Gestalten book, The Craft and the Makers, is Iris Hantverk, a Swedish brush manufacturer at the forefront of both craftsmanship and social innovation. 
Based in Enskede, southern suburb of Stockholm, Iris Hantverk is today led by young couple Rikard Sparrenhök and Sara Edhäll, longtime employees of the organisation. "The brushes are made by visually impaired craftsmen," Sara explains. "It's an old tradition in Sweden that visually impaired craftsmen ribbon brushes. Because their sight is impaired it reinforces other senses such as touch, which means that their sight is not necessary to bind a brush; however, one does not become skillful brushmaker without a feeling for the craft. It makes no difference that it is a visually impaired craftsman who binds the bristles in terms of appearance and quality of the product, but for us it is very important to preserve this profession for visually impaired people today, one of just a few career options."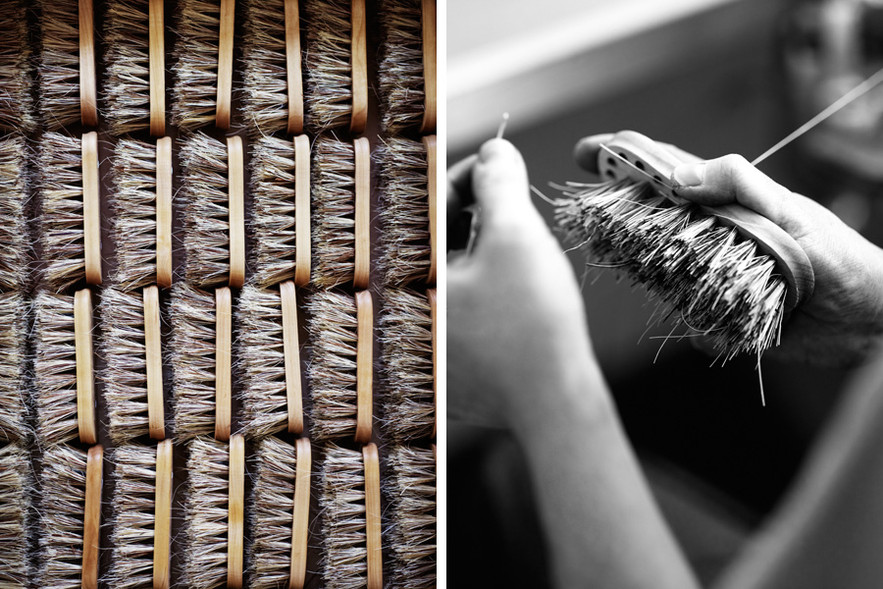 Merging Scandinavian design with an earthy functionality, the brushes are made using natural materials like Sri Lankan bassine, coconut fiber, goat and horse hair, pig bristle and mexican white fiber. Designed for everyday household uses, the product range includes brushes for the bath and kitchen, alongside cleaning brushes, brooms, dustpans, and boot scrapers.
But it is the long-term and inherent commitment to supporting the visually impaired that adds another layer of meaning to the made-by-hand concept. What could be perceived as a weakness, its workforce, is turned into a strength, especially when seen from a social point of view. The result is a product that is palpably more tactile and meaningful.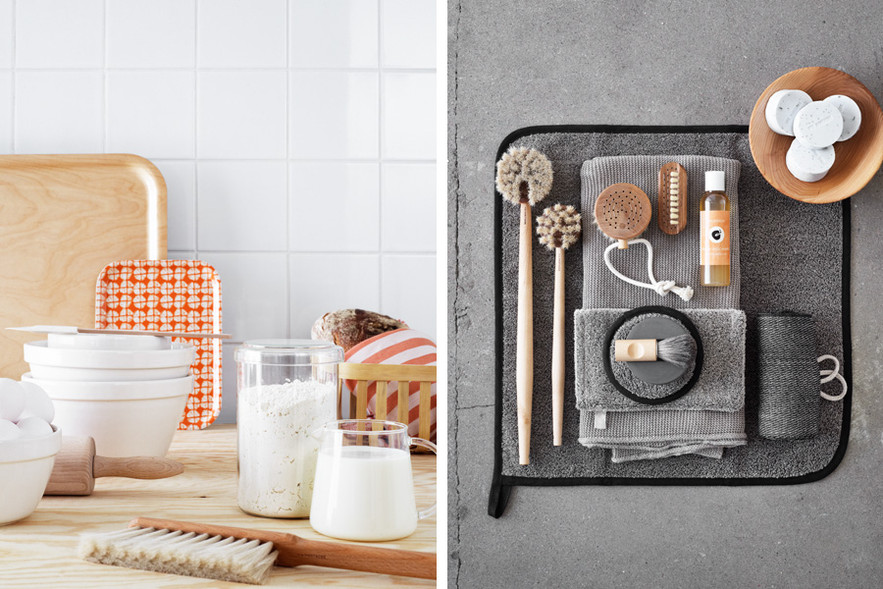 Discover the superior brushwork of Iris Hantverk at the Gestalten Space and Gestalten Pavilion in Bikini Berlin, which carries a wide range of body care and household brushes by the Swedish manufacturer.
Get to know more exceptional craftsmen and their creations through our interview series: Tomer Botner of Florentine Kitchen Knives, Elisa Strozyk and her Wooden Textiles concept and fashion designer Frank Leder's range of botanical body products, Tradition. All these handcrafted items are currently available at the Gestalten Pavilion in Berlin.