Cat's Cradle with Kristine Alksne
Discover the Berlin-Based Artist's Series of Elegant Portraits
Photographer Sabrina Theissen partnered up with Berlin-based art director and artist Kristine Alksne, and stylist Kathi Kauder to create a delicate and elegant series of portraits for Süddeutsche Zeitung Magazine. Dressed to the nines with a palette of creamy, muted hues and classic, clean jewelry, the models' hands are tied in an intricate game of Cat's Cradle. Gentle washes of light pink and baby blue spray paint dress up the hands, adding a softness to the shoot.
See similar work in our book The Still Life.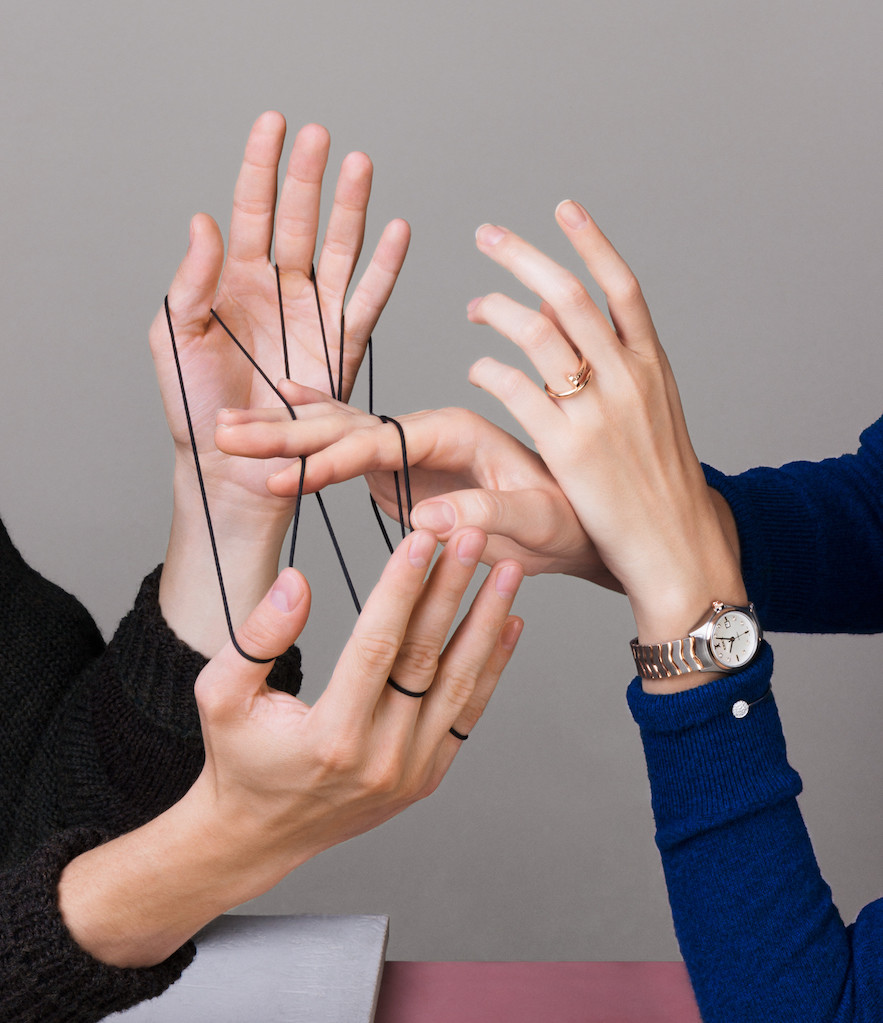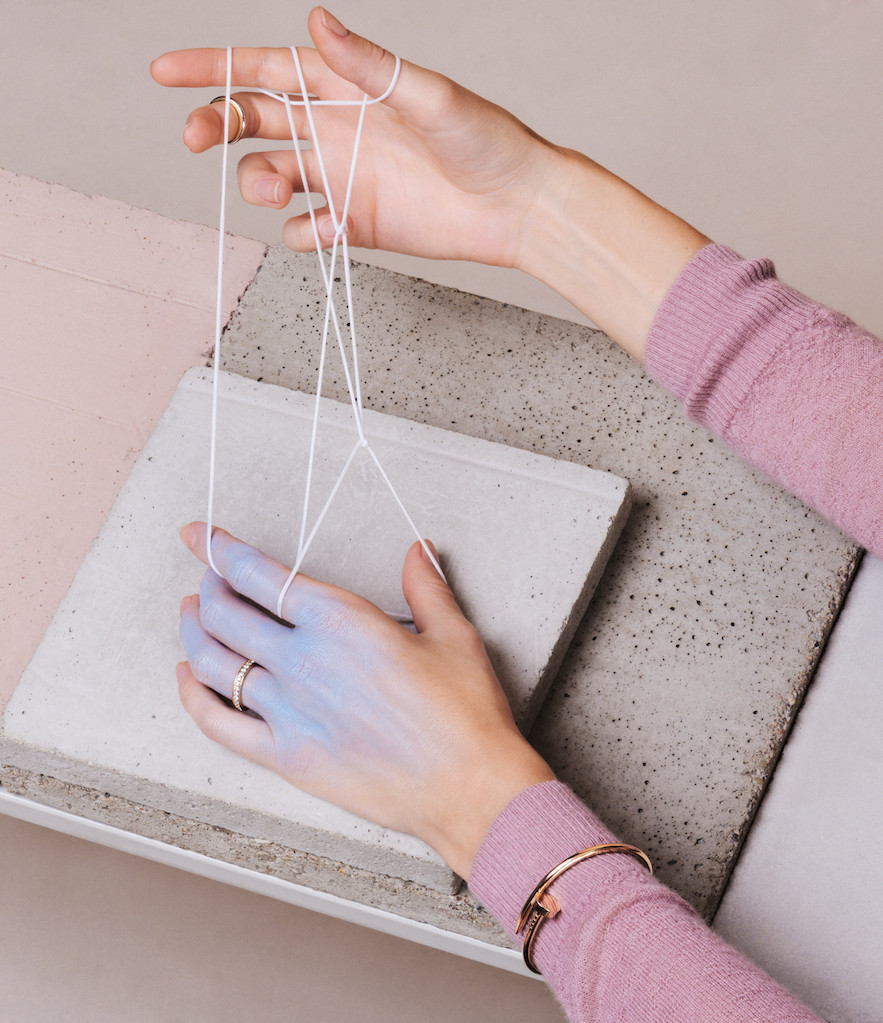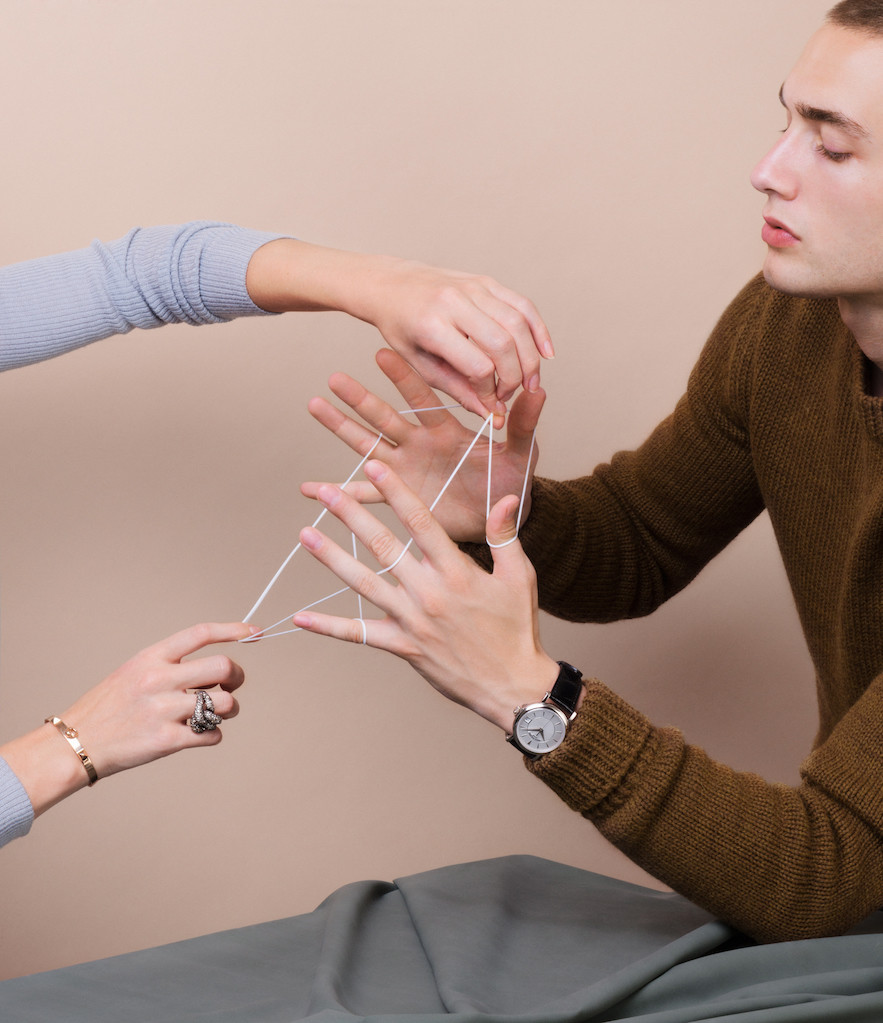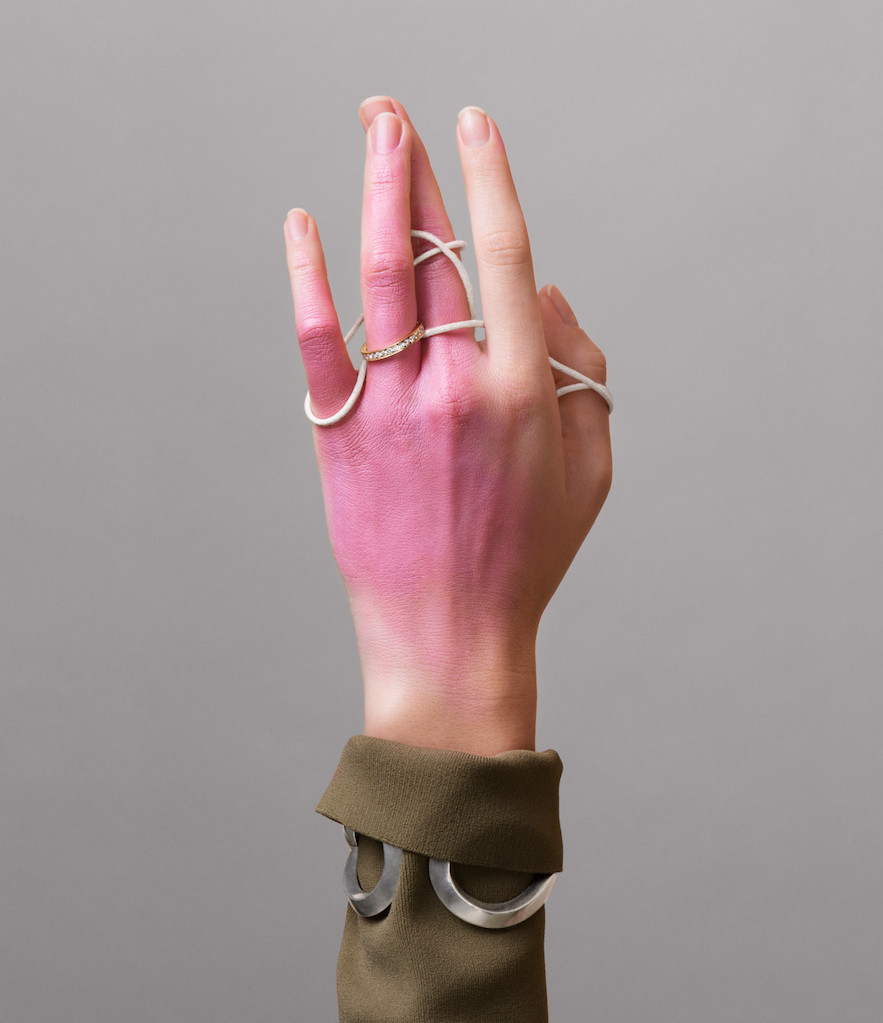 Credits: Photography  Sabrina Theissen, set design Kristine Alksne, styling Kathi Kauder, art direction Alexis Zurflueh.