MacDonald Gill
An Exhibition of Large, Decorative Maps in London
Works by MacDonald (Max) Gill (1884-1947), a remarkable, influential, and multi-talented artist and designer, will go on display at London's Kemistry Gallery at the end of the month. The younger brother of the sculptor and type designer Eric Gill, Max Gill was best known for pictorial maps, particularly his 1914 'Wonderground' map of the London Underground system. This was hugely popular, selling in its thousands and inspiring a resurgence of pictorial and decorative map-making in Britain, the United States, Latin America, and Australia.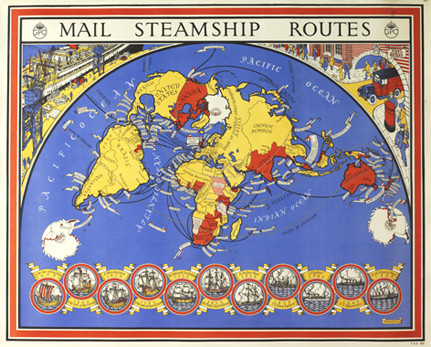 His skills have been recognised in recent years by map lovers and lettering enthusiasts and his work has begun to gain a much wider audience following the major retrospective exhibition at the University of Brighton in 2011. Max initially pursued a career in architecture and then branched out into lettering, before concentrating on working as a commerical artist carrying out commissions for decorative maps and graphics.




Although Max was overtaken by Eric in fame, in his time he was hugely popular. Max Gill's talents and influence extended to many other areas. In 1917 he joined the Imperial War Graves Commission committee responsible for designing headstones and he also designed the lettering and regimental badges for the war graves that can be found in churchyards and cemeteries across Britain and around the world. The private view will take place on Thursday, March 28th, from 18:00 to 21:00.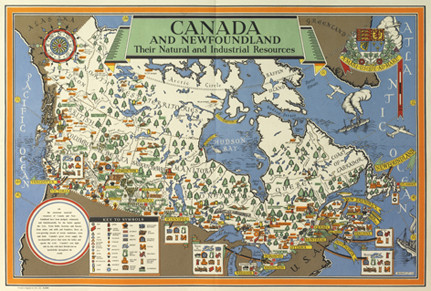 For those interested in contemporary maps by today's most original and sought-after designers, illustrators, and mapmakers, we recommend the Gestalten-published compilation A Map of the World. From accurate and surprisingly detailed representations to personal, naïve, and modernistic interpretations, the featured international projects in this book range from maps and atlases inspired by classic forms to cartographic experiments and editorial illustrations.