Meet Lucia Griggi
We Spoke with the Globetrotting Surf Photographer
Photographer Lucia Griggi is a jet setter at heart: this year alone, she has already visited Hawaii, California, Sri Lanka, the Maldives, France, Spain, Portugal, the Caribbean, Puerto Rico, and New York; Thailand, Vietnam, and Cambodia are soon to follow. As one of the top surf photographers in the world, Griggi captures thrilling images from under the surf's break. Read our interview with the talented vagabond below, or see more visuals from the international community of wave riders in our book Surf Odyssey.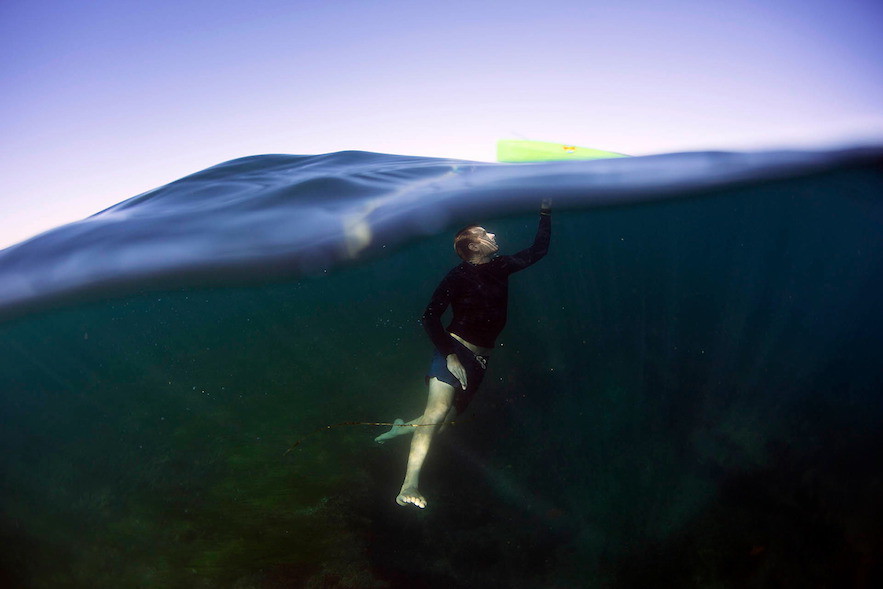 How did you get your start as a photographer?
I began shooting surfers in the United Kingdom with a Nikon D100 in 2000. My first published photograph was in Carve Magazine and I only gained momentum. The journey has been long and testing, but I never gave up on my dream. 
Which came first: your passion for surfing or your eye for photography?
Surf photography evolved into a lifestyle from my love of surfing. I have always been determined to surf, travel, and take pictures; I loved every minute I spent trying to do it. I would say that it took me two years to understand how to surf properly. My favorite times to go surfing are in the morning when the sun rises and in the evening as the sun sets in California.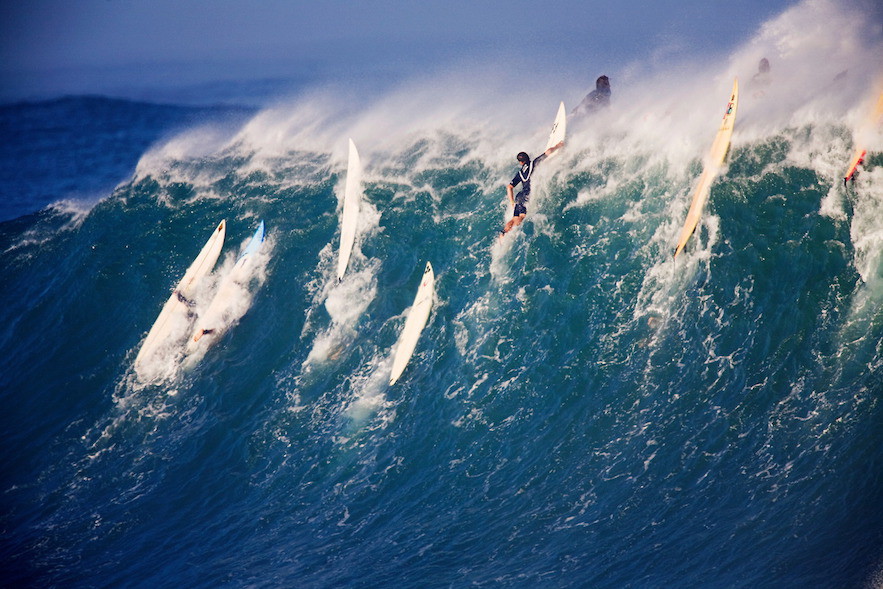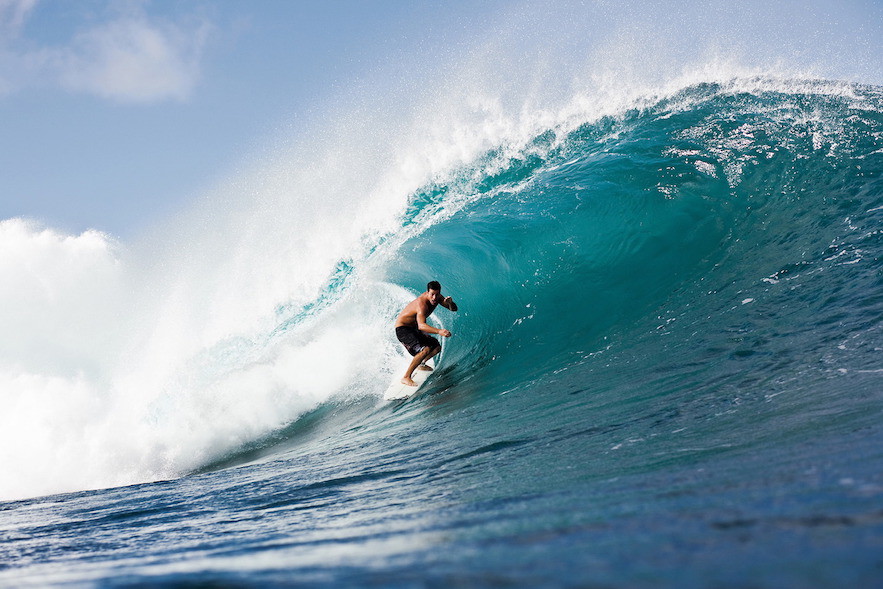 Do you have a favorite place to photograph?
My favorite place is the middle of the ocean in the Maldives. It's a special place, as is its sister island Sri Lanka. The people there live a flowing, ocean-based lifestyle that is just so satisfying to a part of. I like the rhythm and nature of both places.
What are the unforeseen challenges that an underwater photographer faces?
There are many challenges that present themselves when shooting in the water. It is physically exhausting to tread water for so long—it is definitely a good workout! Swimming on top of shallow reefs and needing to maintain the proper bodily position also spell out potential danger. It requires a lot of swimming and it takes practice to master the art of being able to work in the ocean and also get the perfect shot.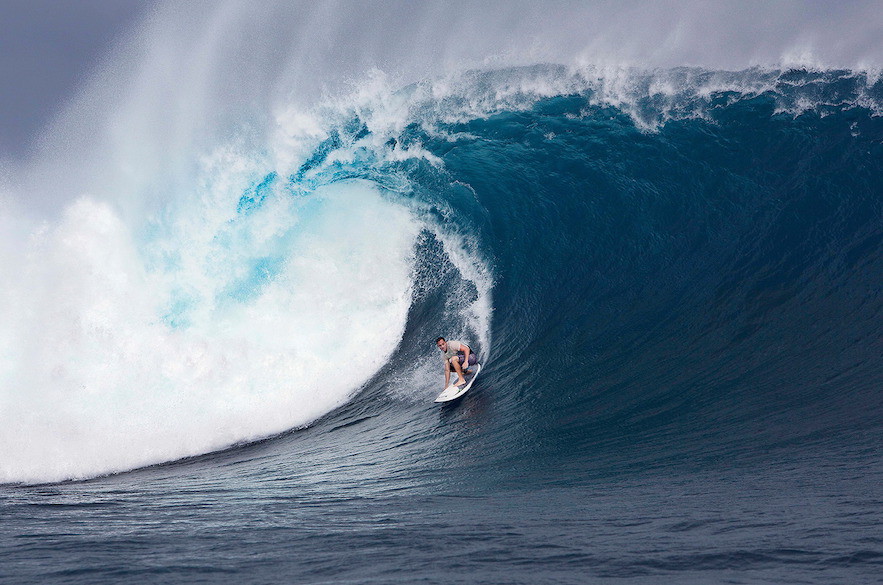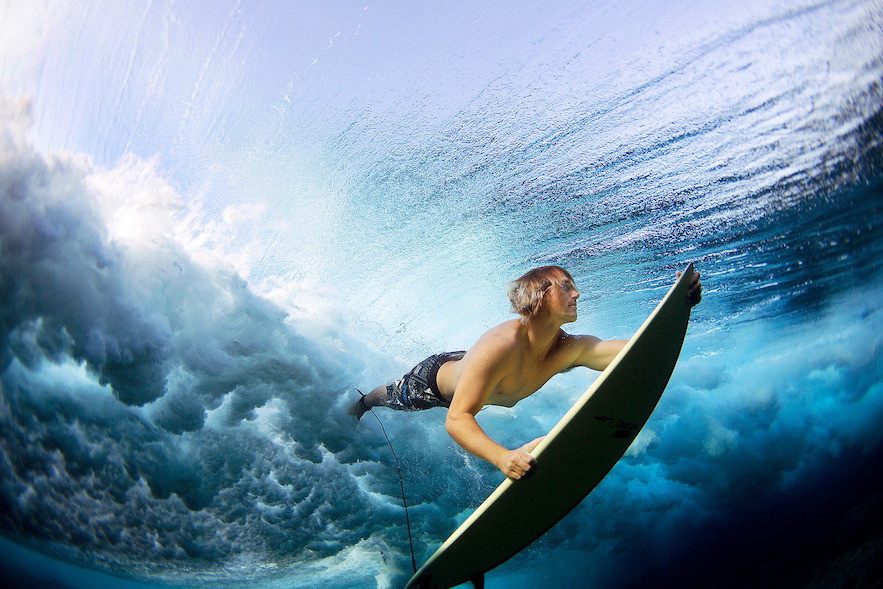 When you look at an incoming wave, how does sizing it up as a photographer differ from judging it as a surfer?
When you are a photographer in the water, you are a lot lower down and the perspective in the water is completely different than that of a surfer. It can sometimes be dangerous as you cannot see the waves coming towards you and last-minute dashes are a must! That said, a photographer in the water has no surfboard, so it is easier to go underneath a wave and keep out of harm's way. 
Do you have any other adventurous hobbies or artistic pursuits?
I would love to spend more time in one place and capture its purest essence by shooting the wildlife in the area and camping out in the jungle to see the natural and simple ways that these creatures live. I play the piano and I love to dance. I also make films and will be staying in the Hebrides later this year to produce and direct a personal project.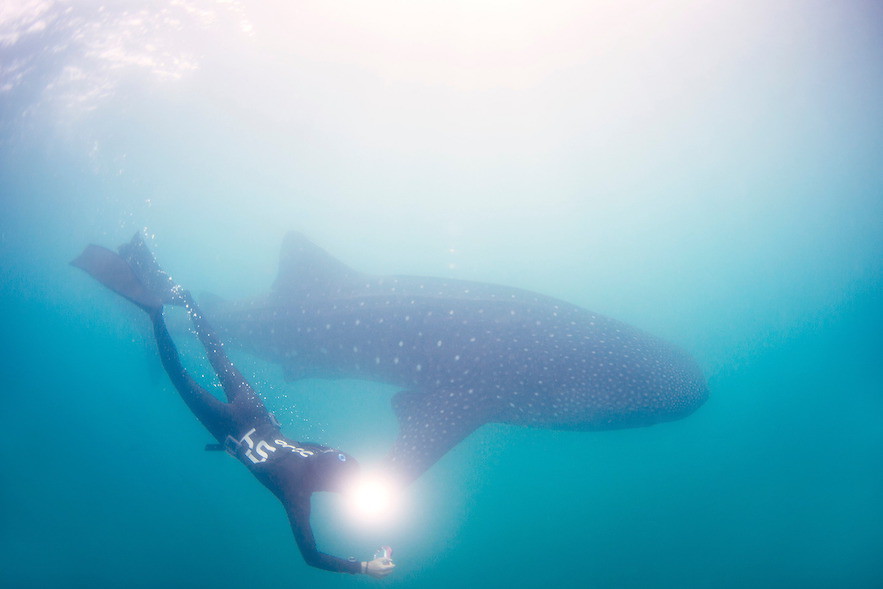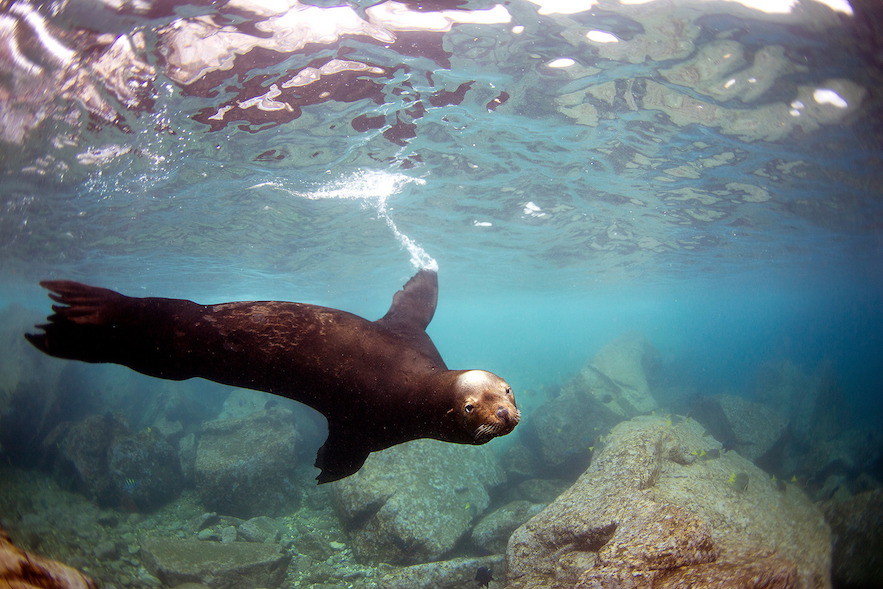 Images © Lucia Griggi & Sarah Lee (Portrait)