Memory Palace
Exhibition at the V&A Museum
For the whole summer, the Victoria and Albert Museum in London stages a multi-dimensional exhibition experience related to the topic of memory. An original work of fiction by author Hari Kunzru serves as an epicenter for twenty commissions from leading graphic designers, typographers, and illustrators.
Kunzru's tale conjures a dystopian vision of a future London, several hundred years after the global information infrastructure has been wiped out by a severe magnetic storm. Much of the world's technology and knowledge has been lost. Climate change is widespreaded, and nature is reclaiming the ruins of an old city. Books as well as any forms of recording and mark making are banned by the regime in power. The narrator, who is accused of being a renegade memoralist, tries to recall the past as much as he can where remembering has been forbidden. He turns his prison cell into a "memory palace," a place where he recounts his disjointed memories, putting into question if civilization could survive without the art of memory.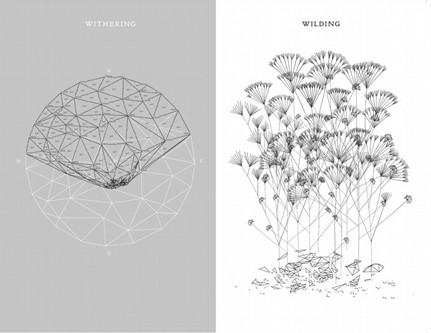 Twenty international artists and graphic designers have each been asked to interpret a different passage of Kunzru's fiction piece. The interaction of words and images examines the way stories are told and re-told, the possible different viewpoints on memory and fiction. Contributing practitioners, who worked with Gestalten before either in the field of visual storytelling or typographic reinventions, are for example Erik Kessels, Oded Ezer, and Francesco Franchi.
As part of the Sky Arts Ignition Series, the current show at V&A further adheres to a Memory Bank, free of use to everyone with internet access. "If you could only keep one memory, what would it be?"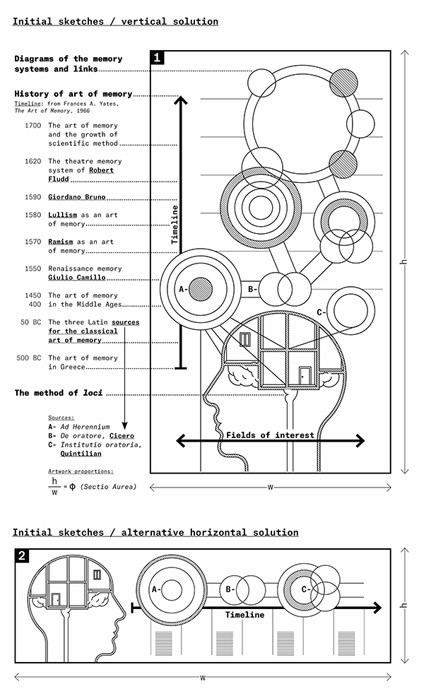 "Memory Palace is a physically immersive illustrated story that explores a new reading format at a time when concepts of publishing are rapidly changing. The broad selection of contributors demonstrates the exceptionally diverse and expanding worlds of contemporary graphic design and illustration." Read the co-curators' notes on creating the memory palace here.
Images:
1 Installation image of Sky Arts Ignition: Memory Palace at the V&A
2 ©Stefanie Posavec
3 ©Francesco Franchi