Nordic Design Today
Exhibition at Felleshus in Berlin
Furniture, lamps, glassware, industrial design, and fashion—Nordic Design Today brings together five contemporary designers from Denmark, Iceland, Norway, Sweden and Finland. All of them have won the prestigious Torsten and Wanja Söderberg Award for their unconventional approaches to new design techniques.
To describe Henrik Vibskov (Denmark) as merely a fashion designer would be a vast understatement. At the vanguard of a new generation of creative multi-taskers, Vibskov's work unites fashion design, music, and installation art. He has succeeded in establishing a unique signature style that is recognizable across all of the disciplines in which he involves. The first comprehensive presentation of his remarkably multifaceted work can be found in his monograph Henrik Vibskov, published by Gestalten.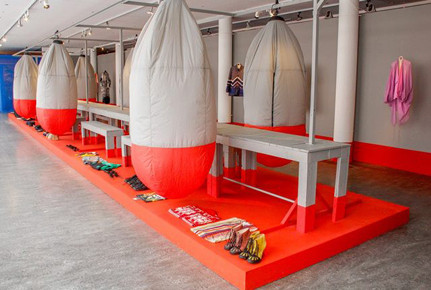 Installation EAT by Henrik Vibskov
Nordic Design Today, curated by the Röhsska museet in Gothenburg, further showcases designs by Steinunn Sigurðardóttir (Iceland), Sigurd Bronger (Norway), as well as Front Studio (Sweden) and Harri Koskinen (Finland) who have been featured in Gestalten books like Northern Delights, Once upon a Chair, and Desire: The Shape of Things to Come. As a matter of fact, nordic design gathers great international popularity due to its functionality, simplicity, timeslessness and aesthetics. The current generation of nordic designers is consciously building upon local sustainable design traditions and further developing them into avant garde creations that are consistent and intelligent.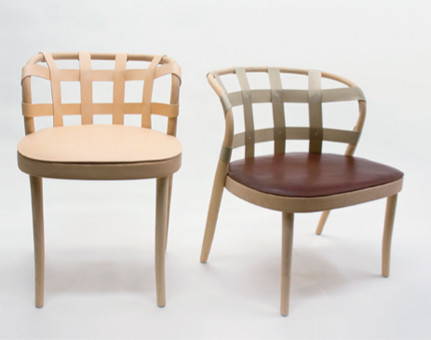 Collage Chair by Front from Northern Delights