ThingsCon Berlin
One week to go! On May 2–3, ThingsCon will be hosting a rich two-day program about the future of hardware business ranging from wearables and connected devices to 3D printing and new manufacturing techniques.
Through talks, workshops and intimate sessions, an international line-up of 35 top notch speakers will cover everything it takes to grow a hardware product from prototype to scaling business, helping participants build the companies of tomorrow. From open source medical hardware, startup pitches, designing for large-scale manufacturing and business models to personal founder stories as well as topics on ethics and sustainability—the program couldn't be more diverse. Details on all workshops (on May 2) and keynote presentations (on May 3) at Beta Haus and Kalkscheune can be found online.
A few tickets are still available, but for those who won't able to attend: Connect with the hardware folks on Twitter, so you can stay tuned for the most recent news around the conference.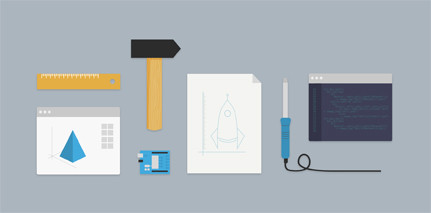 Gestalten is also teaming up with ThingsCon to launch our new book Printing Things: Visions and Essentials for 3D Printing during the conference. Edited by Unfold, Printing Things is an inspirational exploration of the creative potential of 3D printing and offers both professionals and interested laypersons an introduction into the paradigm-shifting topic of 3D printing. It not only provides a useful overview of machines, tools, and processes, but also showcases trendsetting designers and their projects. The book is also available in German: Dinge drucken.