Tokyobike x Gestalten
Limited Editions at Gestalten Stores
With a "less is more" approach to bicycle design, tokyobike is all about offering the purest riding experience with their lightweight urban bikes. 
Founded in Tokyo, this ultracool bicycle brand has one simple principle and philosophy. "In the same way the mountain bike was designed for the mountains so tokyobike was designed for Tokyo."
In collaboration with Gestalten, tokyobike has reimagined and updated their popular women's Bisou and men's CS models. The limited edition 7-speed Bisou and 8-speed CS both come equipped with timeless Brooks features including Leather Slender Grips and Team Pro Saddles.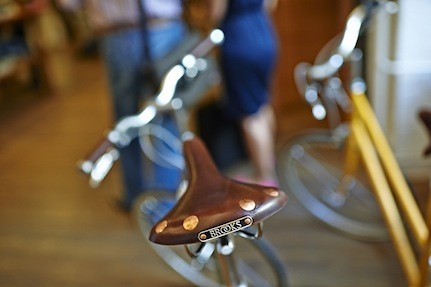 Much-loved for their comfort, slim frames, skinny tires, and geometry, the tokyobike is also splendidly simple to maintain. Now available exclusively at Gestalten stores in Berlin, the special editions come in Moss Green, Salmon, Mustard, Saffron, and Sand Brown. 
DimensionsCS (L/M) Men's frameFrame: 57 / 61 cmWheels & Tires: 650 x 25C Bisou (M) - Women's frameFrame: 50cm Wheels & Tires: HE 26×1.15 Price€890 (CS) €800 (Bisou) 
Dimensions -
CS (L/M) Men's frame
Frame: 57 / 61 cm
Wheels & Tires: 650 x 25C
Price: €890 
Bisou (M) Women's frame
Frame: 50cm
Wheels & Tires: HE 26×1.15 
Price: €800

More Collection Collaborations -
Launching Fredericks & Mae
Black Edition of Sanborn Canoe