Visual Leader 2013
Annual Exhibition in Hamburg
The Best of Magazines and Internet—showcasing photography, advertising, online, and editorial design.
Encompassing the works of this year's LeadAwards nominees and winners, the show at Hamburg's House of Photography provides a broad overview of what German magazines had to offer in 2012, from fascinating photography and original advertisement to creative website designs and outstanding visual features.
Works by aspiring newcomers will be on show side by side with those of renowned photographers, among them are Peter Lindbergh, Paul Graham, Hans-Christian Schink, Max von Gumppenberg, Andreas Mühe, Paolo Pellegrin, Eva Leitolf, Max Vadukul, Jim Goldberg, Patrick Demarchelier as well as Werner and Ute Mahler.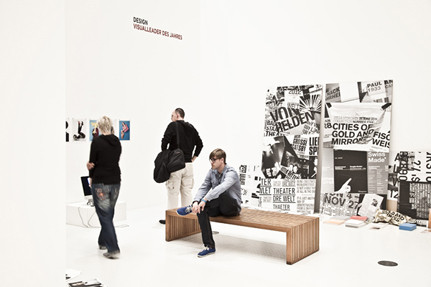 The LeadAward, Germany's leading print and online media award, enjoys high reputation due to its jury cast and nomination procedure. Prize-winning achievements in the categories magazines, photography, advertisement, and online serve as benchmarks within the media and publishing landscape. Thus, this exhibition in Hamburg has earned itself a firm date in the city's cultural calender.
Exhibition Opening: Friday, July 26, 7PM.
Images:
Zeit Magazin Nr. 43, Wenn es dunkel wird in L.A., © Jork Weismann.
VisualLeader 2012. Photo: Max Stürmer. Courtesy LeadAcademy.