Winkreative Design Stories
Gestalten and Winkreative are heading to Japan for the Asian launch of our new book Winkreative Design Stories this Friday, March 7!
Winkreative Design Stories takes an insightful look at the work, mindset, and methodology of the global branding and design agency headed by Monocle founder Tyler Brûlé. Highlighting projects from relaunching Swiss International Air Lines to building a country brand for Thailand, the book spans continents and a roster of prestigious clients.

Divided into the core themes of Charm, Craft, Intelligence, Clarity, and Storytelling, each chapter of the book showcases a set of projects sharing that characteristic, alongside short, conversational pieces, which offer insight into the thinking and skill behind Winkreative's huge diversity of work, revealing the culture of the agency itself.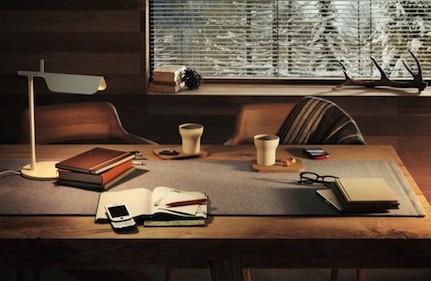 Following the premier exhibition at London's Midori House, we and the Winkreative team are heading to Tsutaya Tokyo Roppongi to celebrate the book release with our fans in Asia. Tyler Brûlé will also give a 15 minute book presentation from 19:00, which will be followed by a book signing session. This event is open to the public, so please come meet with us, and get your copy signed!