6451
Subtitle
Fragen Sie nicht, was Ihr Möbel für Sie tun kann / Ask not what your furniture can do for you
Authors
Nils Holger Moormann
URL Path
moormann-brochure-11.html
Features
128 pages, full color, softcover
One liner
Nils Holger did it yet again: a one-man show from a one of a kind furniture designer.
Short Description
Everything has already been said about the real value of furniture. Therefore, the eleventh edition of the Moorman brochure deals less with what furniture can be and more with how it may be used for sitting, sleeping, or eating. It is for all those who have ever wished to have a conversation with their wardrobe or, literally, stand in the shoes of their boss.
Moorman's Warning: This book contains some life-changing instructions and can lead to signs of wear on your furnishings.
NILS HOLGER MOORMANN's furniture is characterized by intelligence, innovation, simplicity, and mobility. It can, for the most part, be disassembled and is designed for assembly without tools. In his latest book, he explains which piece of his furniture best accompanies an excursion to the wilderness, why the Watn Blech shelf suits the office, and how his Spross bed complements a swimming trip.
Image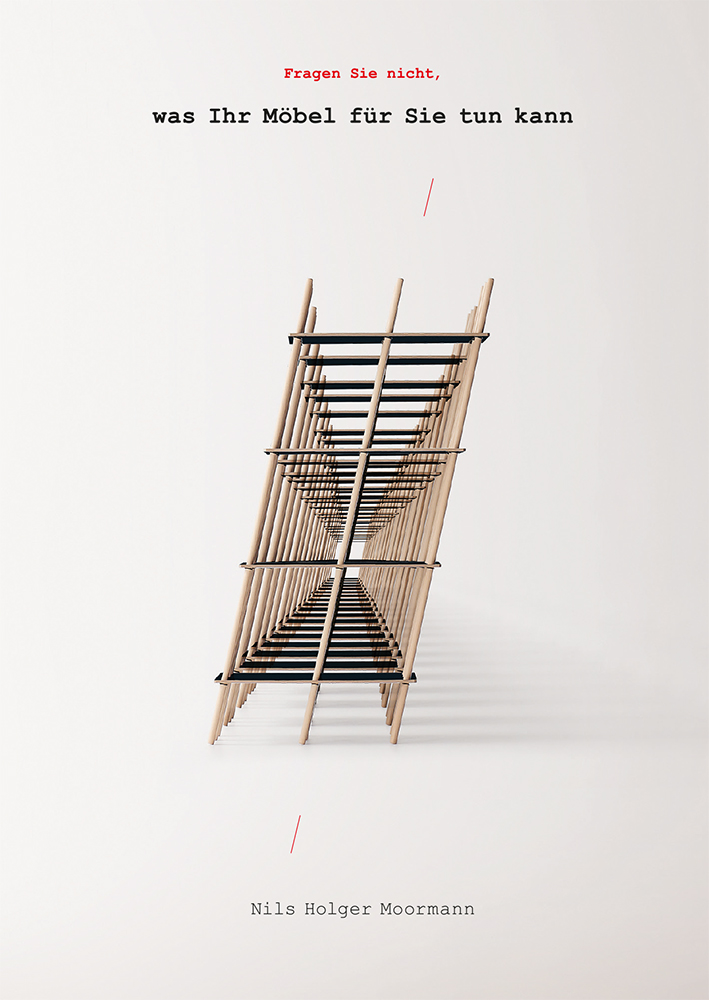 Small Image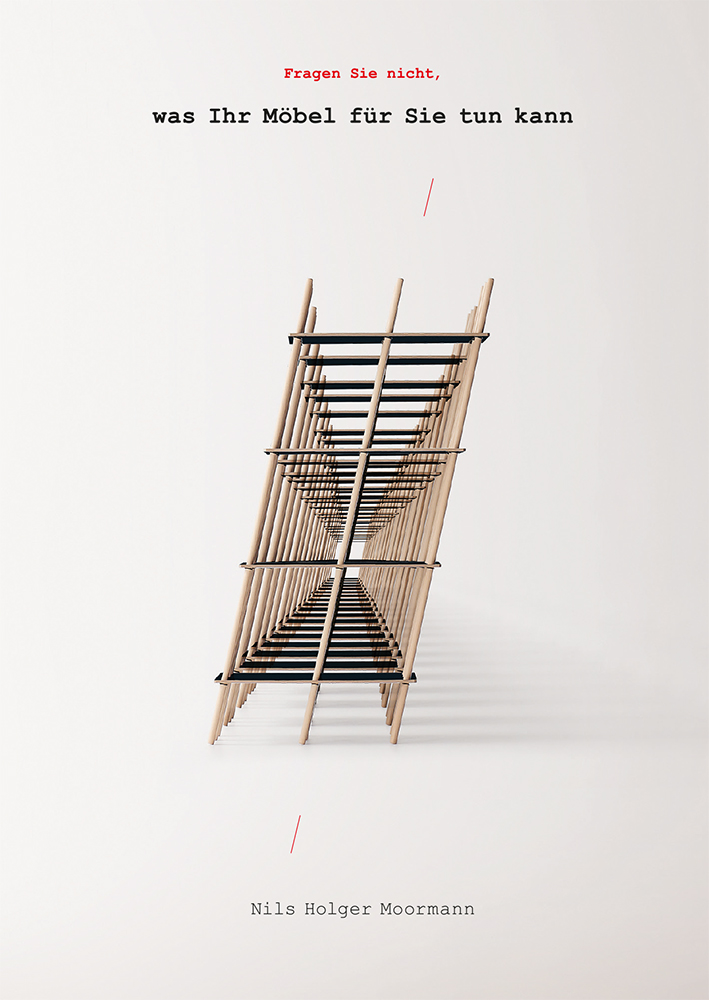 Thumbnail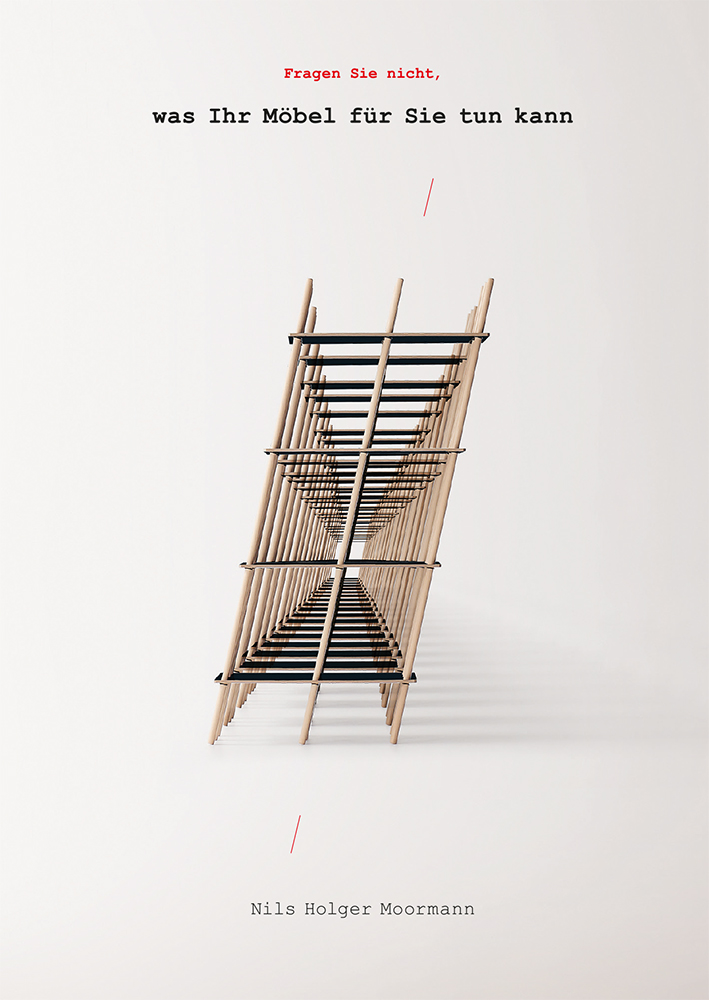 Image Flatcover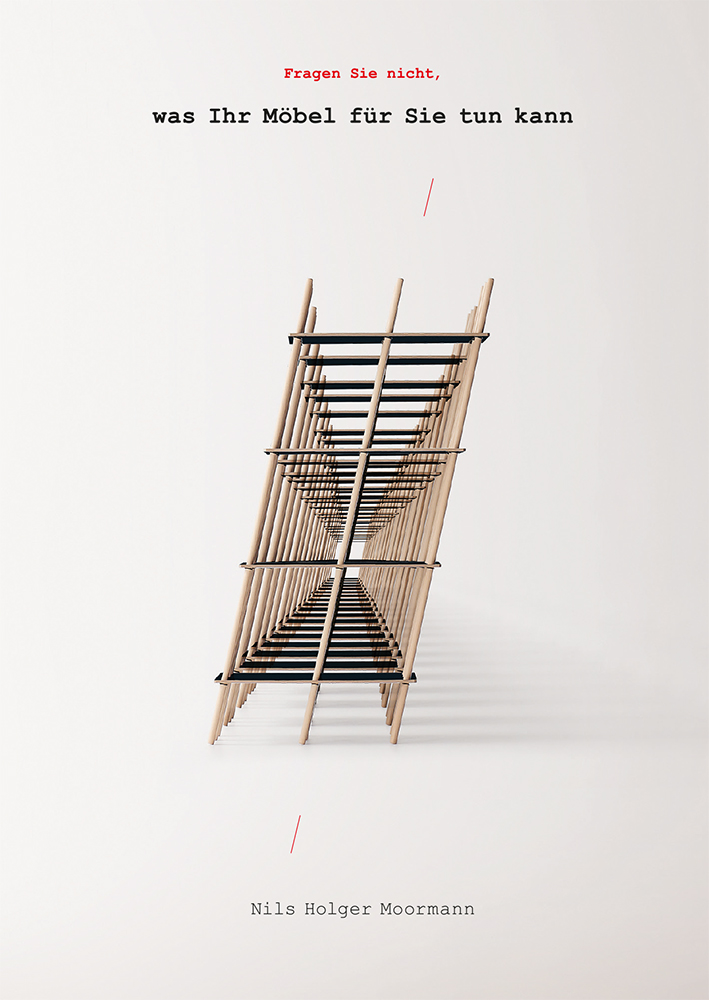 List Image