"There is an openness in my work that I connect to life in Amsterdam."
From Dutch Design Week, Mae Engelgeer explains her tactile designs.
Dutch design is establishing itself as an upward force on the international scene. Favorable conditions including a strong educational system for designers and government support for new designers seeking to establish themselves has strengthened the design community and created a generation of designers not afraid of the odd bit of risk-taking. This has leads to a host of inventive products with smart solutions and new perspectives. 
This autumn, the Gestalten Pavilion Store is excited to present the designs of three talents from Dutch design collective 010-020: Lex Pott, David Derksen, and Mae Engelgeer. Right in the middle of the thirteenth edition of Dutch Design Week, textile designer Mae Engelgeer took some time out to talk about the exciting renaissance of textile design, her own instinctive and colorful process, and the current product collaboration with Gestalten, MORPH.
______________________________
What do you love about textiles?
My interest for textiles started early, already in secondary school I was working with it, and later attended the Amsterdam Fashion Institute. Then I went on do my masters in applied arts at the Sandberg Institute. I suppose I love to touch things; feelings are inherent to textiles because of this tactile element. I also love how color acts on textiles, there are so many shades and intensities possible.
What is your favorite material to work with?
Certainly wool, but also mohair and merino wool. I often mix these yarns in one product. Merino wool is incredibly soft and almost shiny, as a high quality yarn it wears very well, it never pills. I like to add mohair for the loose fabrics and three-dimensional volume of it.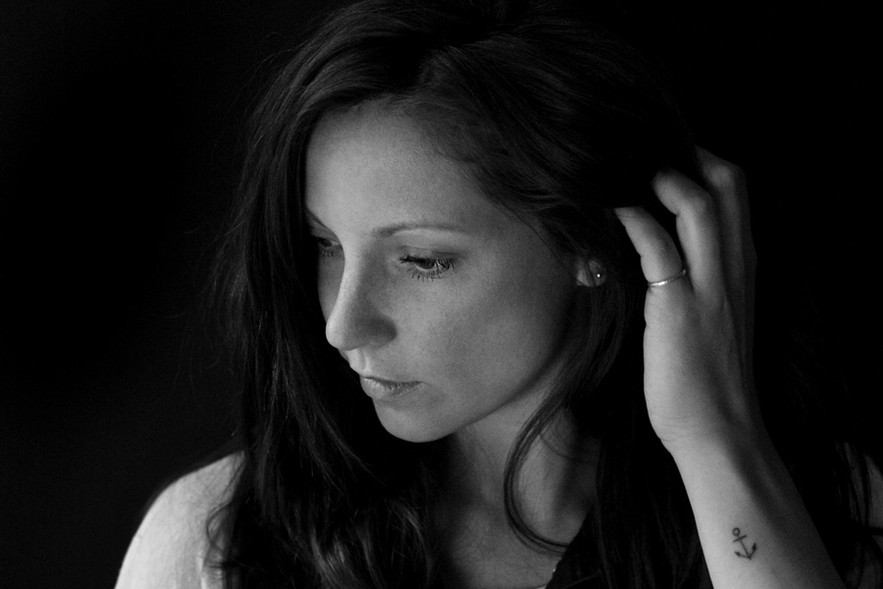 Where do you find inspiration for your design? How do you develop it?
It tends to start with an obsession with a specific color. Each collection has a distinct color theme. My first collection was very pastel, for example. Then I have moved onto darker shades: more gray and dark blue. I suppose each collection does reflect a stage in my life, and I have the feeling each collection becomes a little more grown up. 
Colors and geometric patterns are important elements in your pieces. How do you arrive at a color scheme or pattern? 
I like to create collages where I play with and combine different techniques, colors, yarns, and patterns in a tactile, textile collage. In terms of the color scheme, I tend to have a current obsession as I said, but I also have a feeling for what is in the air, i.e. colors that represent the moment.
Would you say there is a Dutch sensibility to your work? 
Recently I have been thinking about this more often and I think there is perhaps an openness, a sincerity to my work, which I connect to life in a city like Amsterdam.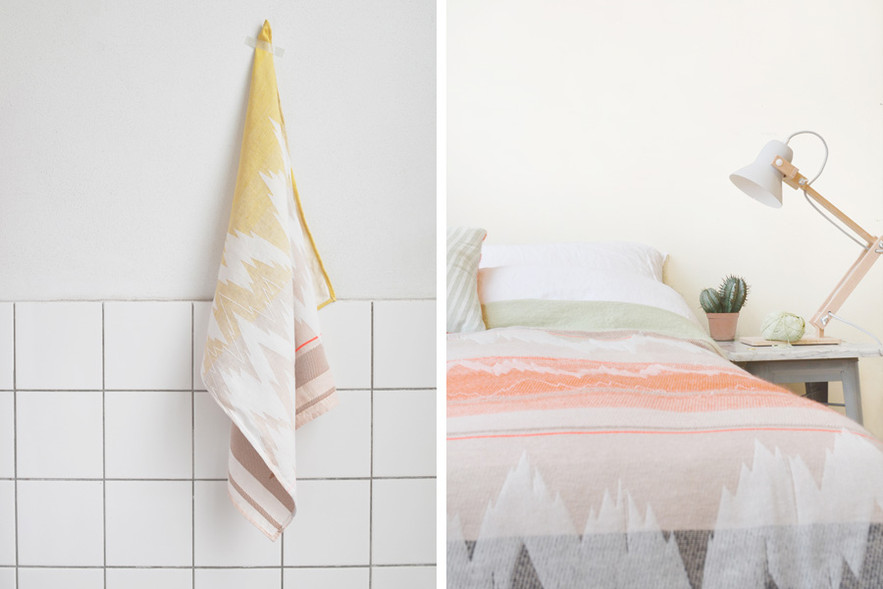 You are right in the middle of Dutch Design Week: What's your insider tip on who to watch in Dutch Design right now? 
DDW is slowly attracting more international attention. To me it feels natural to do something for it, because this is where I come from and it's good to show the Dutch public what we are working on. Personally, I really like design studio Daphna Laurens (consisting of Daphna Isaacs and Laurens Manders). They presented some incredible lighting designs at this year's design week. 
Do you create your pieces with a certain person/personality in mind?
Well, not that I necessarily create for myself, but I design from myself. I think there is a definite line in my work, you can see the evolution. One collection leads organically to the next. This represents my own development, and my interest in colors and techniques. 
Do you have any design heroes personally?
I don't look to other designers for design inspiration, but someone like Hella Jongerius is an industrial designer who, in terms of her collaborations and what she has achieved within the textile industry, is someone I have a lot of respect for.
What do you enjoy about collaborative projects?
Collaborations are exciting because together you can explore different fields, which you may not have come across in your own practice. The exposure to gain from different communities is of course very valuable. For me it has also been a helpful learning process. You can't maintain total control, but it is still your product and you have to make something you are proud of in the end. I feel I have gotten much better at learning to let go just that little bit, but also knowing when to push my will through.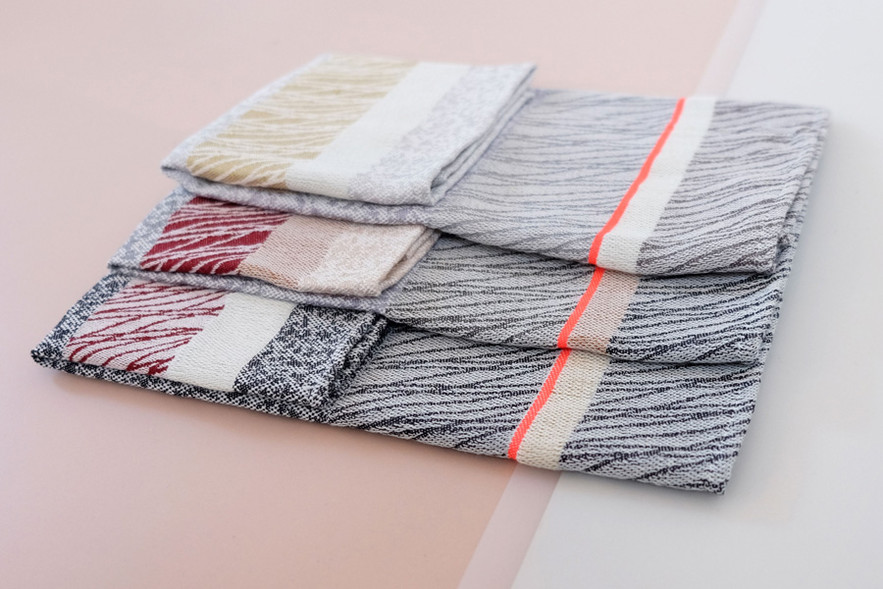 The Gestalten x Mae Engelgeer MORPH Napkins (40x40cm)
How did the exclusive editions for Gestalten come about? What makes it different from existing collections?
I met Gestalten in Milan, where I was exhibiting with the 010-020 collective, and they were very interested in the ISH. collection, and quite enthusiastic about new Dutch Design in general. As a designer, I'm obviously a fan of Gestalten too, and I love the opportunity to create something new. We started talking about creating a next step to the ISH. collection. The collaboration with Gestalten has a soft but more grey color scheme with a grid pattern inspired by plants and marble; it feels new, warm, and organic in a way. Also, napkins are something I hadn't done before. As with the tea towels, I like that they are a product that require less commitment from a customer and that bring joy to everyday life. We also created a blanket using colors that are floating and fading into each other in a soft and subtle way. When the blanket is folded, different parts of the fading appear and show new combinations.
What do you think distinguishes the Dutch design scene?
We are not shy to show our design and think outside of the ordinary. One difference to a country like Germany might also be that we are a small country, so it feels natural to us to think internationally, to go into the world. Germany is a big market, so the focus tends to be national first.
Are you experiencing a renewed interest in handcraft and textiles?
Absolutely. Germany has a long tradition in handcraft, which is probably why my work is quite popular there. But generally I also feel that textiles are really booming and valued at the moment. I think the reinvention of the textile industry is really exciting. It was once considered so stiff and boring. The new generation of textiles is really in demand; I am currently in discussions about project involving furniture.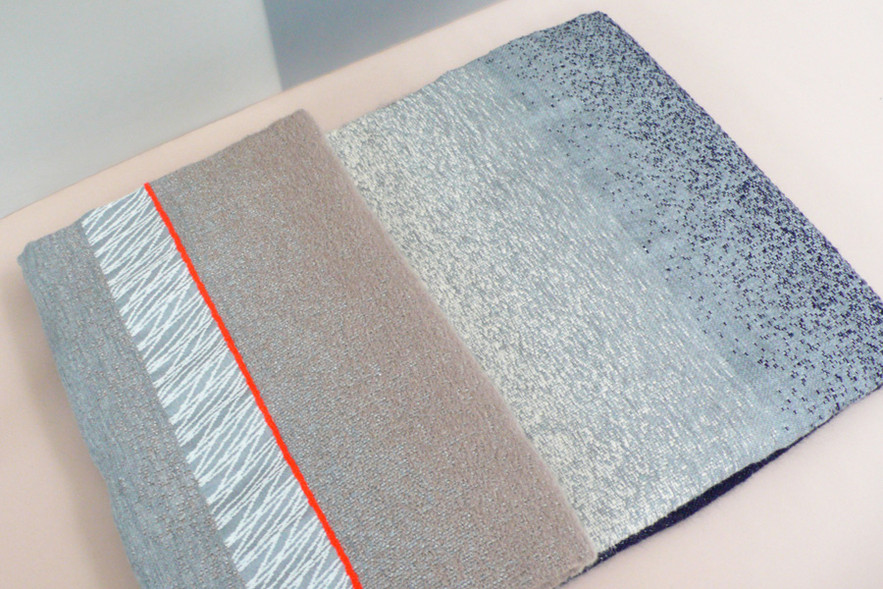 The Gestalten x Mae Engelgeer MORPH Blanket (140x165 cm) 
A selection of Mae Engelgeer's ISH. collection is currently available at the Gestalten Pavilion Store. The exclusive Gestalten x Mae Engelgeer MORPH collection consisting of a blanket (limited to 25 pieces) and sets of two table napkins in three styles: Sand, Clay, and Stone is arriving to the store the first week of November.
______________________________
For more from the world of new textiles, see our interview with designer Elisa Strozyk.
Join Gestalten and get inspired. Sign up to receive a weekly digest of design, architecture and visual culture.