"You Have To Be an All-Rounder to Start on Your Own."
Naomi Bijlefeld on the geometry of the OFORM jewelry collection and what it takes to make it as an independent designer.
Naomi Bijlefeld is the young Dutch designer behind the distinctive jewelry collection, OFORM. Based in Emmeloord in the Netherlands, she only graduated from the renowned Design Academy Eindhoven two years ago. Eager to start her own line with simple products she could make and sell herself, the product designer went about creating her collection of geometric hand, neck and wrist accessories in marble, stainless steel and flashes of vibrant acrylate. The well-considered photography used to present her designs shows an understanding of the power of visual imagery has to communicate a brand: we spoke to Naomi to find out what else is important to make it in the design world.
______________________________
What are the most challenging things facing young designers at the moment?
You have to be an all-rounder to start on your own. It's not only about designing. You have to think about photography, graphic design, website, packaging, production process, finding shops, fairs, expositions, press etc. I think all those aspects are the most challenging for young designers who are starting out on their own. 
What does the average day of a designer actually look like?
That's a nice question! I spend almost the whole day in front of my computer, answering emails, arranging everything around my jewelry, and taking care of the orders. I really have to make time to work on my new collection and other new projects. 
What are the favorite aspects of your occupation?
Designing the new products and photographing them of course. But I do also like it to organize everything and it gives me a good feeling when everything is running smoothly.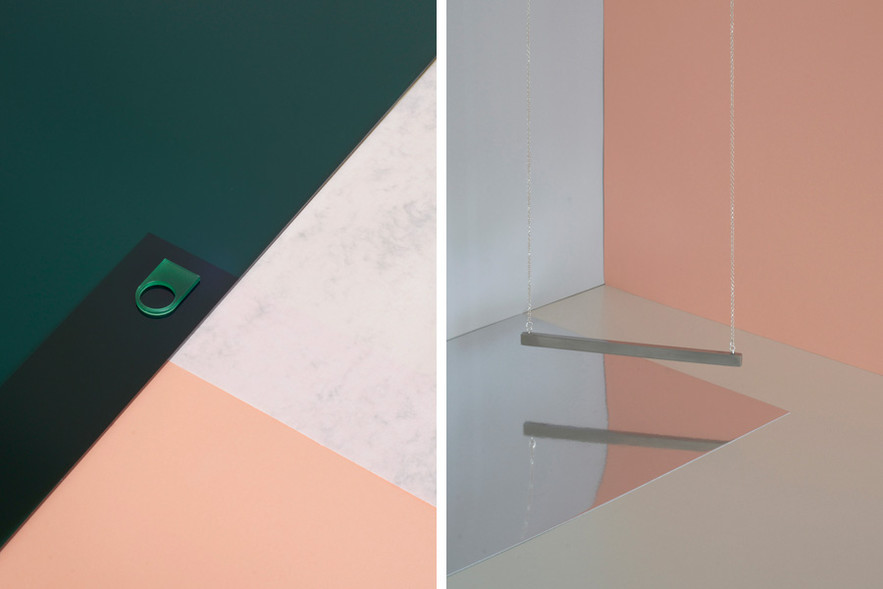 What do you like the least?
I think I like everything! Sometimes it's hard to stop working.  
Why do you think it might be an especially exciting time to work in design?
Due to the growing Internet market it is fairly straightforward to bring your products on customers. You can start your own web shop very easily. 
Why did you decide to work on your own collection rather than for someone else? Is that a hard decision to make? 
No, for me it was not a hard decision because I was convinced that I could do this.  I had no doubts and I have never regretted it.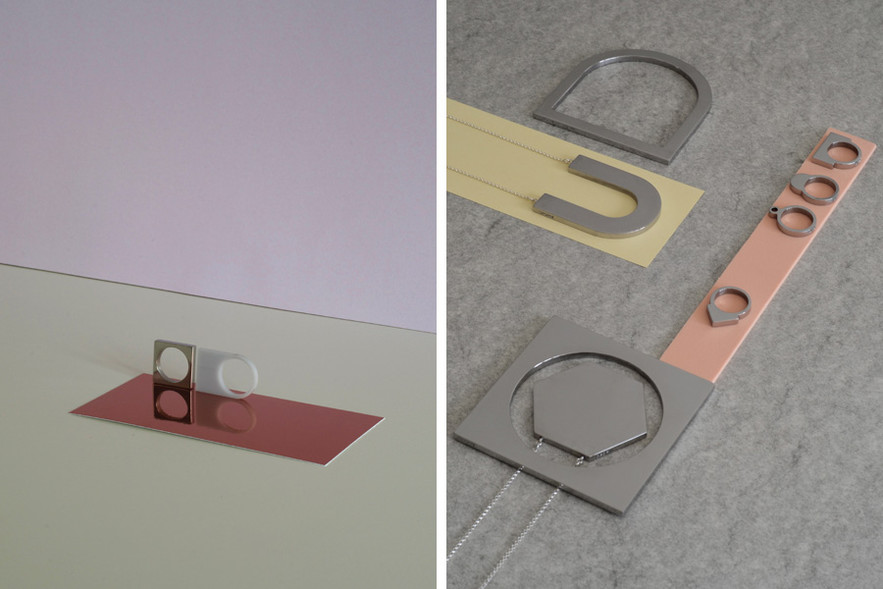 How did you develop the OFORM collection? What exactly is meant by "form-language"? 
I'm a product designer not a jewelry designer. So I was working on another project and it occurred to me looking at one of my sketches, 'that could be a nice ring'.  After that I started sketching all different shapes I could think of.  The collection is designed from a two-dimensional perspective using many geometric shapes. For me this is a form language because I can also use those shapes for another function. 
What can you say about the different materials you use? There is stainless steel, marble, but also acrylate. Do you have a favorite or does the beauty lie in the mix?
The contrast between the materials is what makes the collection so versatile. The marble pieces bring out the elegance of the pieces, while acrylate shows a more playful side. The stainless steel items have a unique resourcefulness easily paired with any personal style. This attribute makes it a great balancing material in the collection.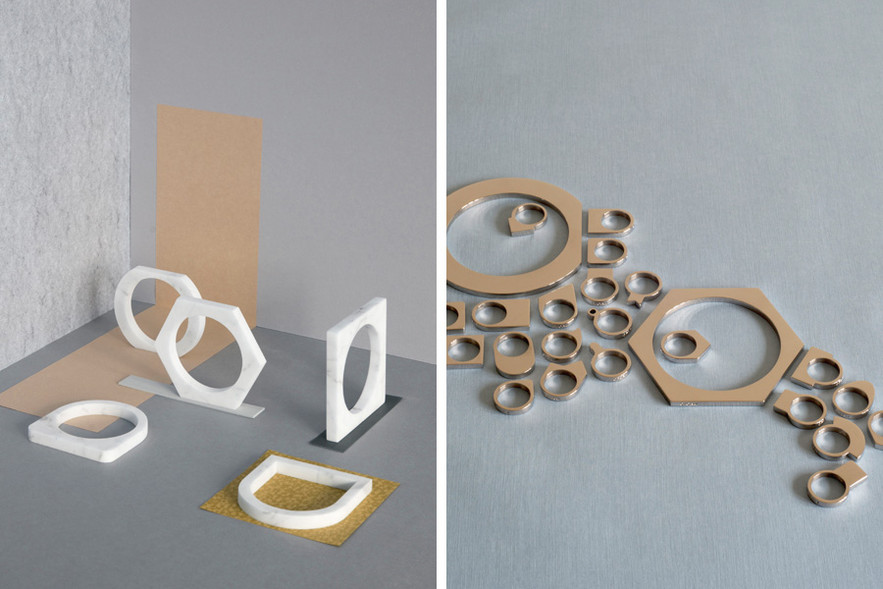 What inspires you in your work?
People who want to wear my jewelry designs. This gives me inspiration to continue and to expand my collection.
What jewelry pieces are you most drawn to? 
The necklaces. You notice a necklace immediately when someone is wearing one.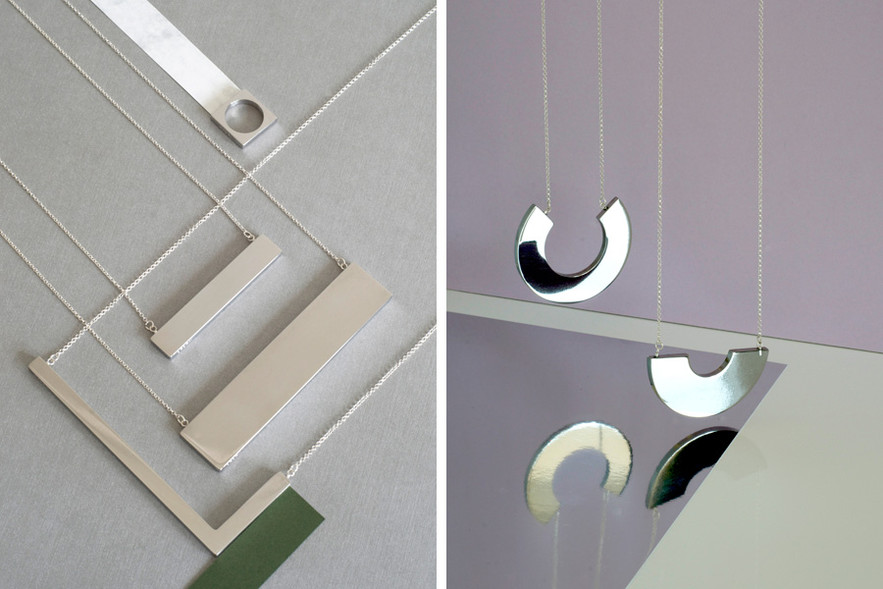 Do you have a favorite piece in the OFORM collection?
I love ring No. 17 stainless steel, and the necklace No. 8 
Are you working on any other projects at the moment? Can the form language of OFORM also be translated into other items of industrial design?
Yes, I'm working on a new jewelry collection at the moment as well as a collection of table objects in the same form language. It won't be a copy paste of my collection but more an extension of this form language.  
______________________________
The OFORM 2014 jewelry collection is currently available at the Gestalten Stores in Berlin.
Join Gestalten and get inspired. Sign up to receive a weekly digest of design, architecture, and visual culture.