The Light For a New Dawn
Gestalten × Pulpo Oda Light in Aurora Red
There can hardly be a more appropriate time for the Gestalten × Pulpo Oda Light to arrive than these dark gray winter days. German designer Sebastian Herkner created Oda to act as generous reservoir of light indoors. Exclusive to Gestalten outlets is the new shade Aurora Red, so named after the rare red that can be spotted in the early dawn light displays from the Earth's highest latitudes.
The designer drew his inspiration for the oversize balloon-like structure resting on a simple four-legged structure from the sculptural photographs of water towers shot by German artists Bernd and Hilla Becher. The images are a part of their now legendary series documenting the architecture of industrialization. 
Familiar with the team and work represented at Pulpo through numerous meetings on the international design fair circuit, Sebastian Herkner subsequently approached co-founder Patrick L'hoste with his design for the Oda light, knowing the gallerist to share his interest in art. The design met with much critical acclaim at the 2014 Milan fair.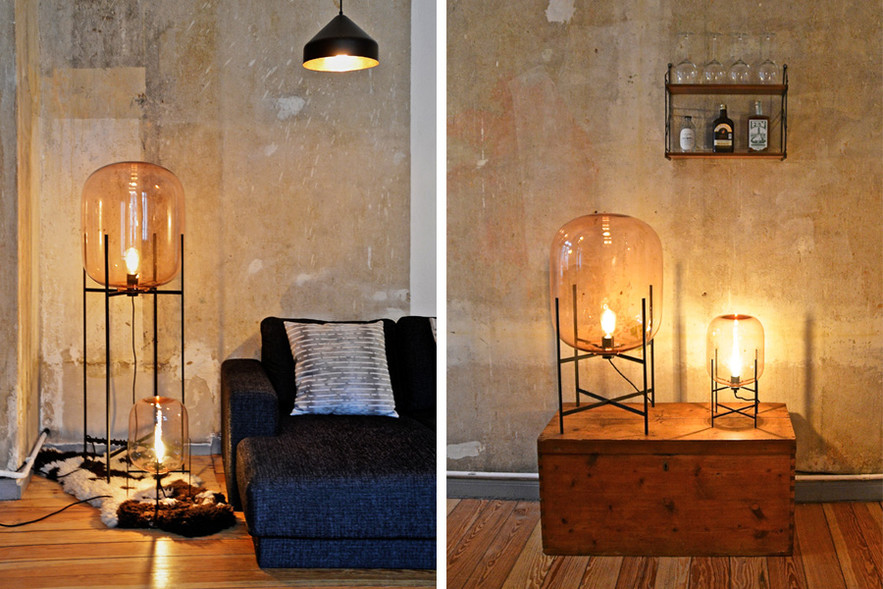 Herkner speaks with great respect about the craftsmen that are able to give physical shape to his visions. In the design process for Oda, he spoke to several glass producers to find out what the biggest size was that they could blow. The giant glass barrels for Oda are now hand-blown in the Czech Republic; it takes the finely tuned skills of a master glass blower with at least eight years experience to successfully achieve these dimensions.
The Gestalten x Pulpo Oda Light is composed of a hand-blown tinted glass corpus and a metal stand in powder-coated black. Available in three sizes: Large (1400mm), Medium (850mm), and Small (450mm), the Gestalten limited edition features the exclusive color, Aurora Red.
Please visit our online shop or Gestalten Stores in Berlin for more details.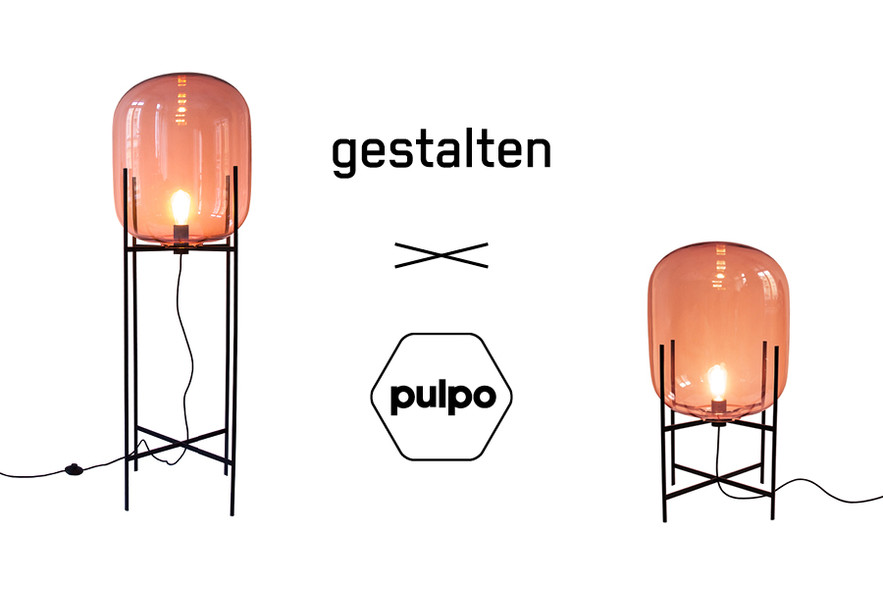 ______________________________
Join Gestalten and get inspired. Sign up to receive a weekly digest of design, architecture, and visual culture.