"I'm interested in developing products that are going to last, like a life companion."
A Conversation with Furniture Designer Sebastian Herkner
During his recent visit to Berlin we met with designer Sebastian Herkner over lunch at the Gestalten Pavilion. In addition to explaining the inspiration and design process of the Gestalten × Pulpo ODA Light, he talked about the importance of people to his work, the responsibilities connected to being a designer, and what constitutes 'bad taste' in his opinion.
______________________________________

What made you want to be an industrial designer? 
I grew up in this small town in Baden Württemberg with a population of 700 people. We spent a lot of time outside, in the forest, building houses in the trees. It was quite romantic. This was a big advantage for me, for my creativity. This was when I started to build and create things. I didn't know the term 'industrial design' but I always knew I wanted to do something with my hands. The passion and the approach to work as a craftsmen or a carpenter was always there. Later as a teenager I took more of a direct interest in industrial design and furniture design through books and museums.

What else motivates you in your work?
I like working in a field directly connected to people. The craftsmen, for example, are a very important part in the development of my ideas. Last May I was invited to Zimbabwe for a project supported by the British Council the Goethe Institue and the Alliance Francaise. We worked with a community of basket weavers completely in the countryside. It was great to see their technique and how they go about their day in this basic, honest, and authentic way. The values and attitude really impressed me. Something we maybe had in the past but have now lost. This project will be on show at the Ambiente 2015, something I worked hard on to make happen.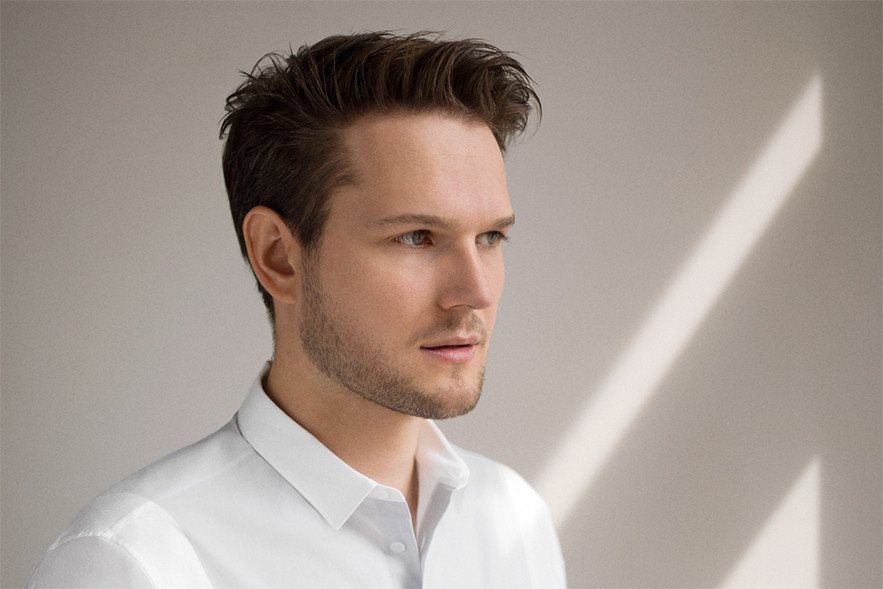 As a designer do you ever stop evaluating your surroundings according to your aesthetic criteria?
Well, it is a disadvantage to this job; you always think as a designer. You never get it out of your head, so you walk around thinking things like "that color doesn't look good on that house", "the roof is not at the right angle", or "the bench is not straight"—I'm forever adjusting things. It's ok though, it's not a job from 8am to 6pm, it's passion.
So what are you 'working' on here in Berlin?
I went to the Kraftwerk concert at the Neue Nationalgalerie last night. Their music is still so avant-garde and fresh. I also went inside the Gedächtniskirche by Egon Eiermann, which is incredibly beautiful. Even the floors with these gorgeous patterns. I will also visit the Chipperfield Kantine. I always get so much inspiration just from looking around. The biggest challenge is translating this inspiration into a design.
How would you describe your personal taste in interiors?
My flat is certainly not over-designed, or all in a 'clean design'. It's a mix, and very personal. Some people might find it too colorful or mixed up. I travel a lot so I always pick up things I like: a doll from Shanghai, a broom from Africa. It could be completely weird stuff, but I like a certain detail. Then I put this in the flat or in the studio. It becomes part of my inspiration library. 
What is the epitome of bad taste for you?
Taste is very personal, so if someone is happy in his or her surroundings then I don't judge. Also, sometimes when things are ugly it gets your attention, which can be positive. I wrote my diploma on a topic that roughly translates to 'The Imperfection in Aesthetics'. In Japan when something is imperfect or unfinished it is referred to as Wabi-Sabi. This is an aesthetic that celebrates mistakes or imperfection, because it makes something authentic and natural. The Oda lamps for example are hand-blow, which means there could be a small air bubble. This reveals that it's handmade. I also want products to be produced in an honest material that can develop a patina over time. A leather chair gains a beautiful surface that tells a story. It's not fake leather, and the brass is not a plastic piece sprayed in gold. I like real materials.
Do you see a renaissance right now for handcrafted products and a renewed demand for this specialist knowledge?
Yes, there is definitely a renewed interest in this culture, also a return to real materials, like wood, brass, and glass. It's important for designers to remember that we have a kind of power with the products we design. 
I'm interested in developing products that are going to last, like a life companion. Preserving handcraft here in Germany is also important to me. My bell table for Classicon is produced completely in Bavaria and the glass piece is done at a very old traditional glass company in Bavarian forest. It is in the 14th generation, which is so rare these days. They have been producing this table for the last three years and it's a big thing for them. There is so much experience here and know-how. It would be a shame if this disappeared, like in the UK.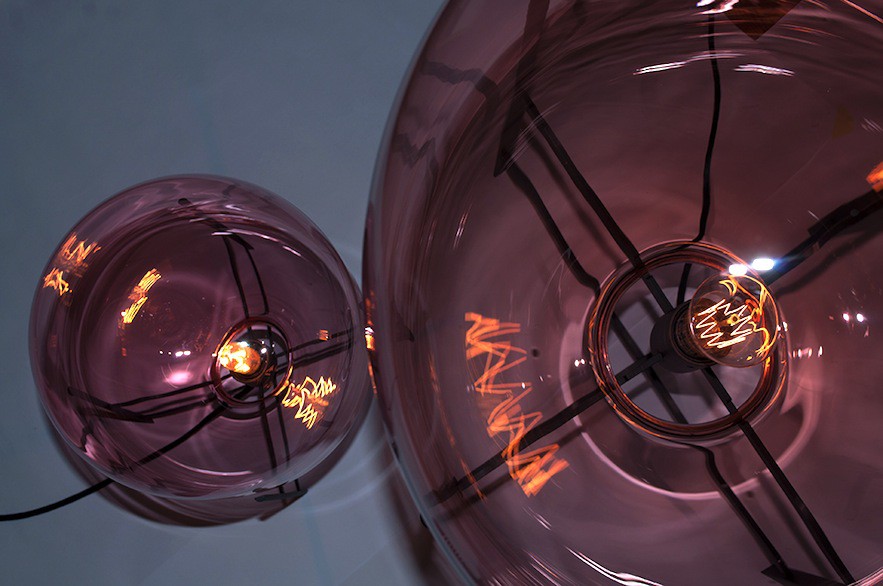 Finally, take us through the inspiration and design process behind the ODA Light?
Bernd and Hilla Becher created this series of water towers, which I came across in a museum. I was standing in front of the pictures finding the structures quite beautiful, all so different but with these thin legs. The simple shapes appealed to me. There the idea was to have a reservoir of water, this functional thing. The shape stuck with me, and it was in my mind for half a year that I want to do a light. 
It was not yet on paper but the idea to use these proportions was. It's quite weird to have this large volume resting on small legs. The design progresses in my mind for about six months. While I'm driving, going to the shops, on the train, whenever I have time, but rarely at the desk. When I start first sketches it's already clear what it will look like. So the idea takes shape in the mind, which these days is probably the only place it is still safe. 
I then called the glass producer and asked what is the biggest size you can blow. It's actually not about the weight or the glass blower; it's about the oven. Whatever you do has to fit through the opening. So these people told me they could do something with a 50 to 60cm diameter. Then my team and I made the first samples with wood and cardboard to develop the proportions.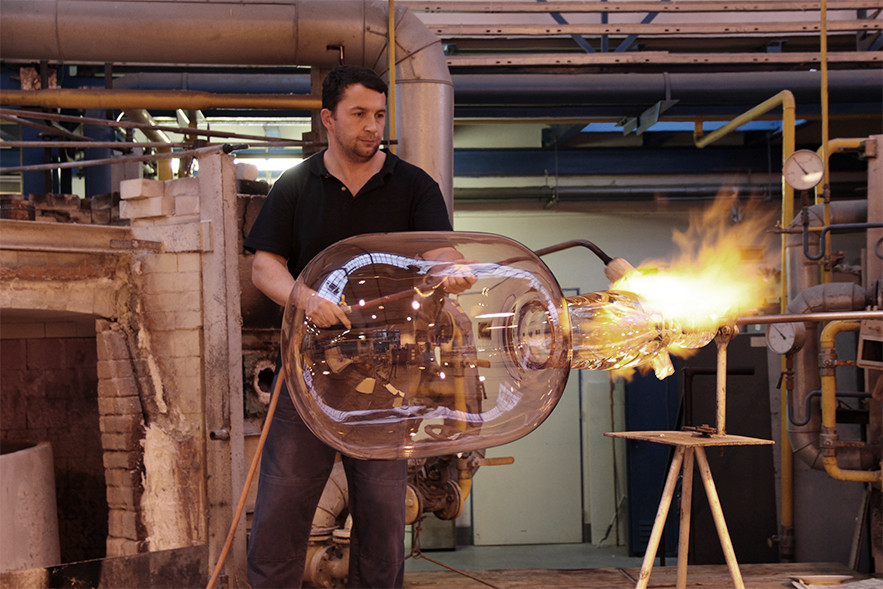 How did Pulpo come into the picture?
This was not a briefing, we proposed to them. I know that Patrick, the manager from Pulpo, is very interested in art. We talk a lot about art and he likes Becher as well. He understood the idea that we wanted to do a reservoir of light. We presented it in Milan and at Maison et Objet last year and it was very well received by the press and the people. They seem to like the simplicity and the story.

Are you also working closely with the production for the Oda light?
I recently visited the company that blows the glass pieces. They are located right near Prague. And it's really incredible how they do it. As a designer you do a lot on the computer in 3D, and then you send the 3D files and so on. In this case they just needed a 2D drawing and they make the wooden mould from this. The glass bubble is flexible like a chewing gum. You don't need a lot of power to blow but a lot of feeling; the glass blower for Oda needs at least eight years experience to control the thickness and keep the shape. You can't become a professional in two years or anything. It's actually really hard for companies to find a good master glass blower for big pieces or complicated pieces.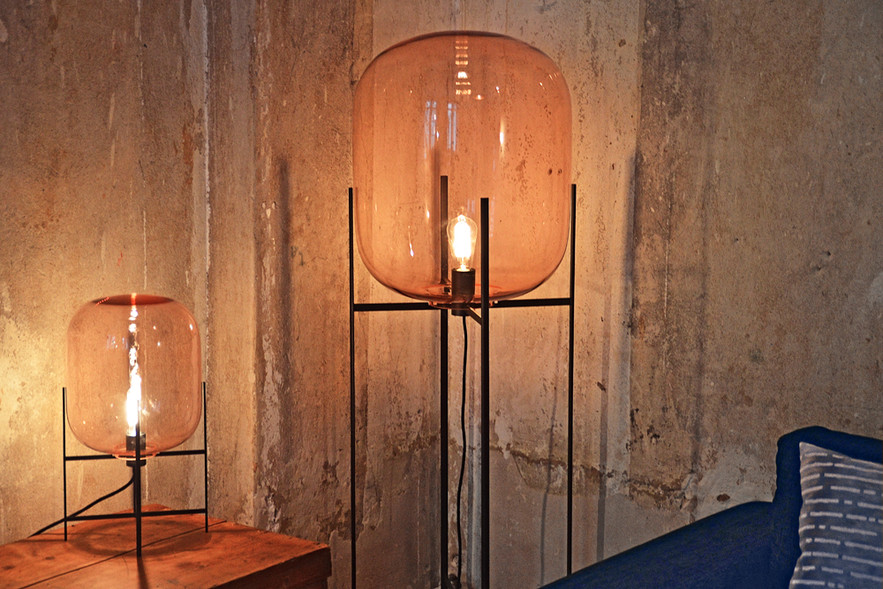 ______________________________________
The Gestalten x Pulpo Oda Light is composed of a hand-blown tinted glass corpus and a metal stand in powder-coated black. Available in three sizes: Large (1400mm), Medium (850mm), and Small (450mm), the Gestalten limited edition features the exclusive color, Aurora Red.
Please visit our online shop or Gestalten Stores in Berlin for more details.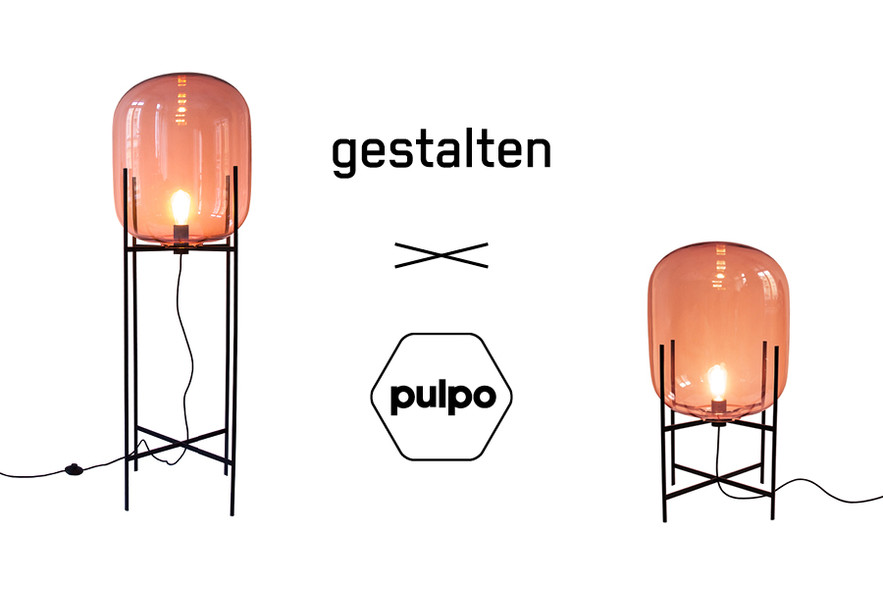 Join Gestalten and get inspired. Sign up to receive a weekly digest of design, architecture, and visual culture.