Gestalten's Berlin Food: "Berliner Stulle"
Two simple recipes for fresh lunch options.
At Gestalten, we've been talking about people who do great things with food for a long time. Now we've taken to cooking it ourselves. In this second instalment of our new series, we will again show you some dishes inspired by the fall and winter menu of the Gestalten Pavilion in Berlin—this time, some reinterpretations of the Berlin "Stulle".  
Photography by Our Food Stories
______________________________
"Stulle" is what Berliners call a sandwich. It's a word that resonates with a certain affection. 
Good bread is important. Our bread comes from Beumer & Lutum, the Berlin bakery founded by Antonius Beumer and Christa Lutum in 1993, who work only with organic, mostly regional ingredients and don't use any additives. The second important point for a good Stulle is not to skimp on ingredients: fresh and plenty should be the guiding principles here.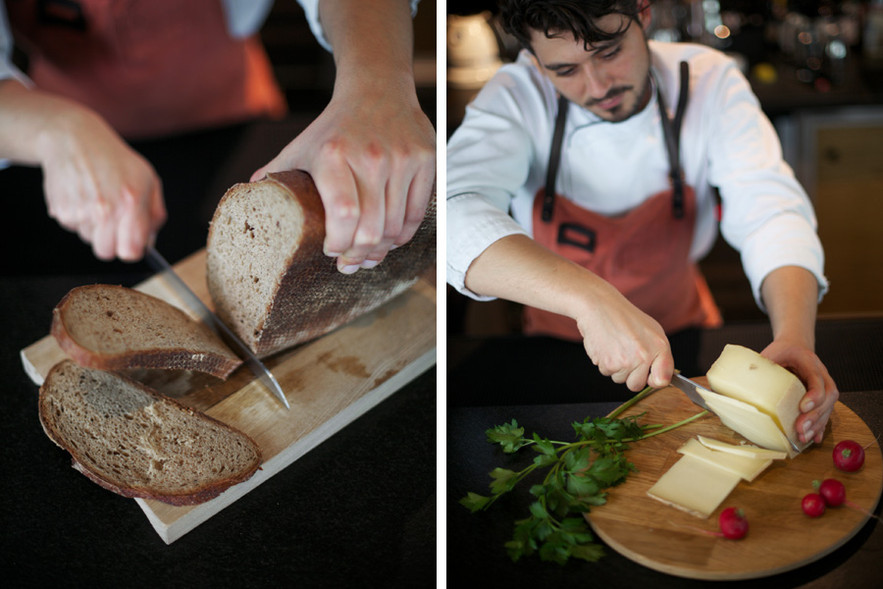 To make Käsestulle, the cheese sandwich at home:
Start with two decent slices of bread. Top with finely sliced radishes, some seasonal lettuce, and flat-leaf parsley. Add a couple of generous cheese slices. We offer a choice between a Gruyère de Comte (pictured above) or a blue goat's cheese for extra bite. Last, but not least, pimp this simple combination by adding onion relish and mango chutney—at the Pavilion the chef makes his own.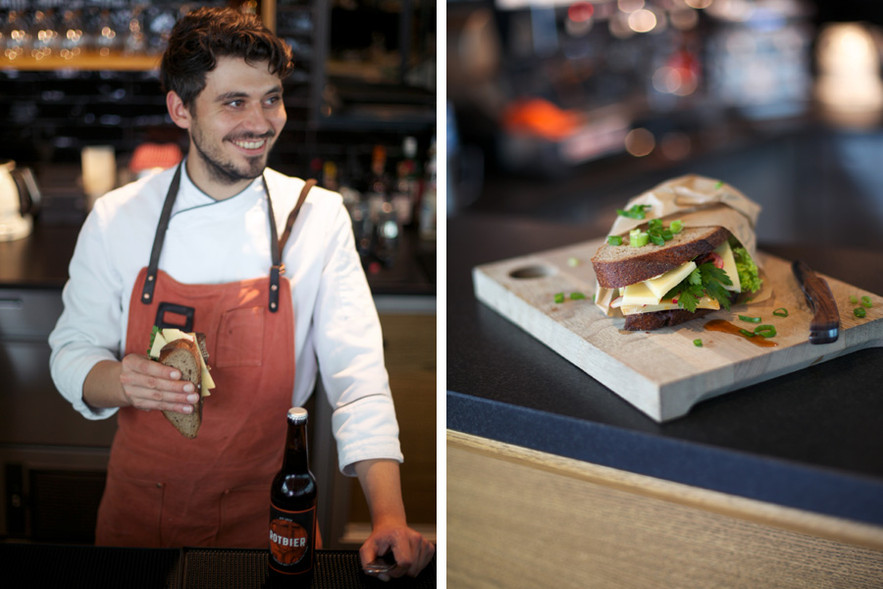 To make Avocadostulle, an open faced avocado sandwich at home:

Start by removing the avocado flesh. Read here for the most efficient method of removing an avocado pit. Mash the avocado, adding chopped coriander, salt, pepper, lemon juice, a little apple juice, and Tabasco sauce to taste. Spread the avocado mixture on the slices of bread and top with a little extra coriander. Serve with lemon wedges.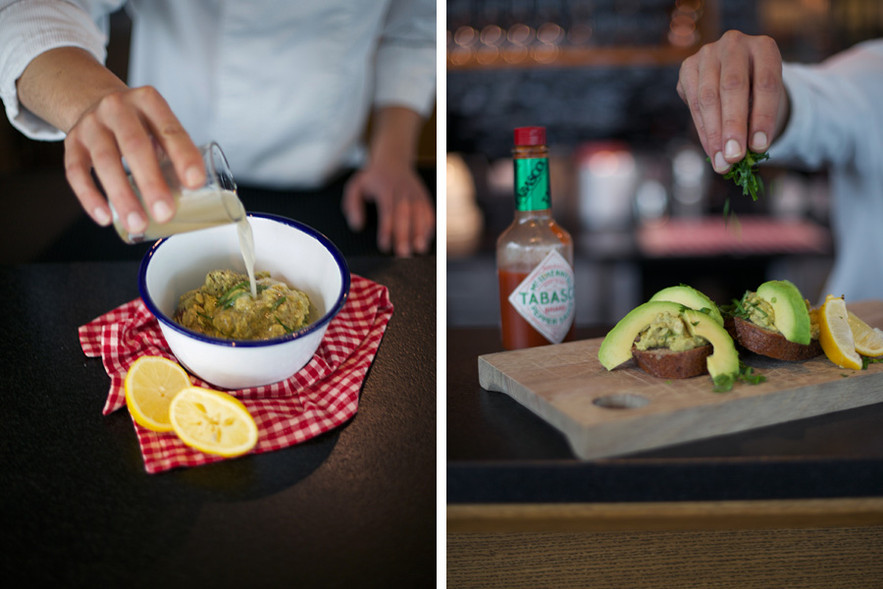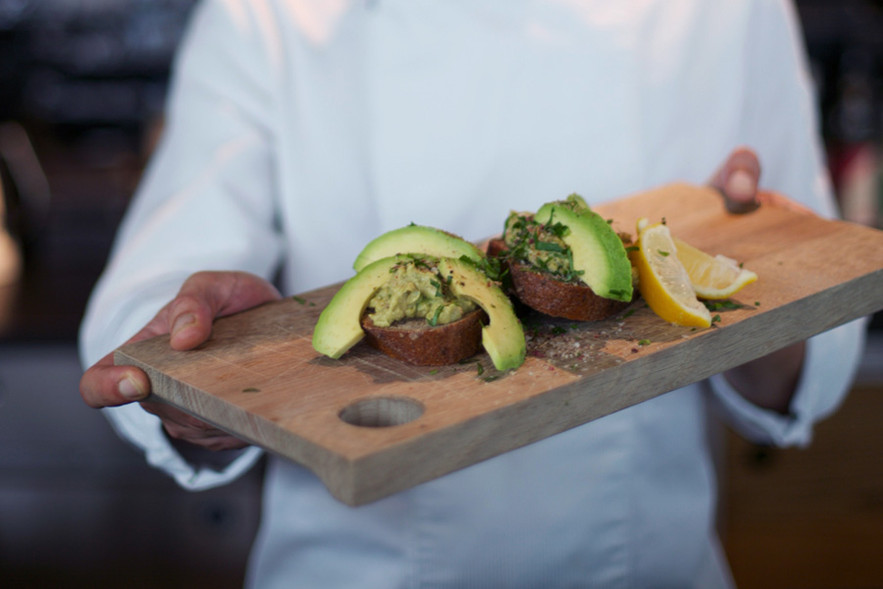 ____________________________
For more Berlin food, visit the Gestalten Pavilion at Bikini Berlin.
Budapester Straße 38–50, 10787 Berlin
Monday–Saturday 10:00–20:00. Café open until 22:00 and on Sundays.