Traditional clothing is essentially haute couture. Made with high quality fabrics and elaborate workmanship, it embodies cultural heritage and style. Encompassing a surprising variety of garments, it represents premium handcraft, an awareness of tradition, a sense of belonging, and an affinity to one's homeland. At the same time, folkloric clothing is inspiring some of today and tomorrow's most ambitious and radical fashion designers.
In Traditional Couture, photographer Gregor Hohenberg succeeds in building a visual bridge between the outmoded and the avant-garde in German folkloric fashion. He portrays the individuals, young and old alike, who wear traditional attire in 22 regions of his homeland, as well as their surroundings. Furthermore, he depicts the distinctive garments in all their glorious detail: pearls, seams, embroidery, and colors—all of which are completely unaffected by the seasonal influences of the fashion industry. This book is a dazzling journey in pictures featuring an almost overwhelming abundance of visual symbols and stylistic inspiration.
At the same time, Traditional Couture captures the grace and dignity with which this clothing is worn. The book eschews kitschy German folklore to show how donning traditional dress can change one's composure, lend charisma, and make a statement while providing a relaxed sense of self-confidence and feeding a passion for special attire at special occasions. There is simply no other clothing that represents the wearer's biography and region in quite the same way. Traditional German outfits are made to last a lifetime and handed down to future generations. Some of their details are so elaborately made that hardly anyone has the time or skill to create them today. Tailors that still master this art are in high demand far beyond regional borders. Consequently, traditional clothing is a handcraft that connects people. 
The distinctive quality, identity, and intensity of the attire featured in Traditional Couture is inspiring fashion designers to rethink their collections in new directions. While giant fashion brands are surrendering to global, fast-lived trends, more and more small manufacturers are creating enduring garments: heirlooms instead of throw-away T-shirts.
His work for Vogue, GQ, Architectural Digest, Stern, Die Zeit, and other renowned publications established the reputation of German photographer Gregor Hohenberg. In 2006, he won Germany's prestigious Lead Award for his sophisticated fashion editorial with supermodel Nadja Auermann in Achtung. He has been the magazine's chief photographer since 2001. With a keen eye for detail, Hohenberg remains interested in the people behind fashion phenomena. His interest in German culture and history led him to the subject of traditional clothing, which, in his opinion, is an undeservingly neglected topic with almost inexhaustible potential. 
6132
Subtitle
Folkloric Heritage Costumes
Authors
Photography by Gregor Hohenberg
Editors
Gestalten, Gregor Hohenberg, Annett Hohenberg
URL Path
traditional-couture.html
Features
Full color, hardcover, 320 pages
One liner
Traditional clothing represents the regions where it is produced along with their cultures and handcraft. Its creativity and longevity is inspiring high fashion designers of today and tomorrow.
Short Description
In Traditional Couture, German fashion photographer Gregor Hohenberg portrays the individuals, young and old alike, who currently wear authentic, traditional attire throughout his homeland. With an eye and sensibility with which he usually works with magazines including Elle, Vogue, and T: The New York Times Style Magazine, Hohenberg captures the dignity of the wearers, the beauty of their surroundings, and the glorious details of their distinctive clothing and its intricate tailoring.
Together, the dazzling photographs and insightful texts in Traditional Couture succeed in giving heritage fashions a contemporary context that fits perfectly with today's passion for handcraft and paves the way for future styles.
Image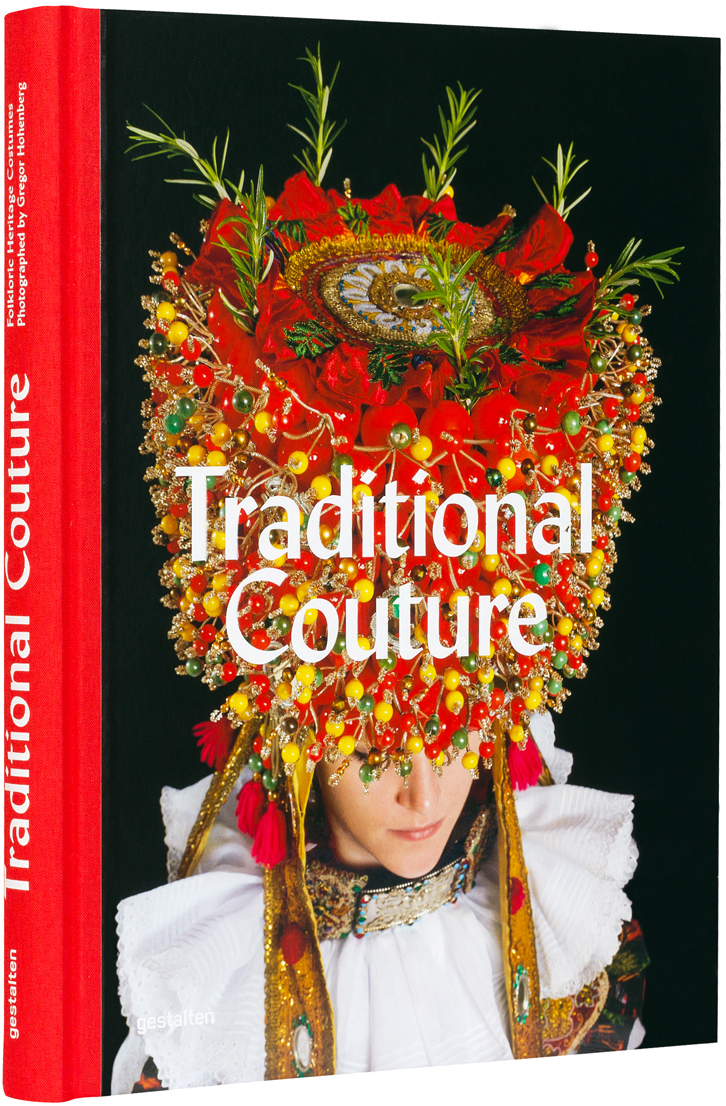 Small Image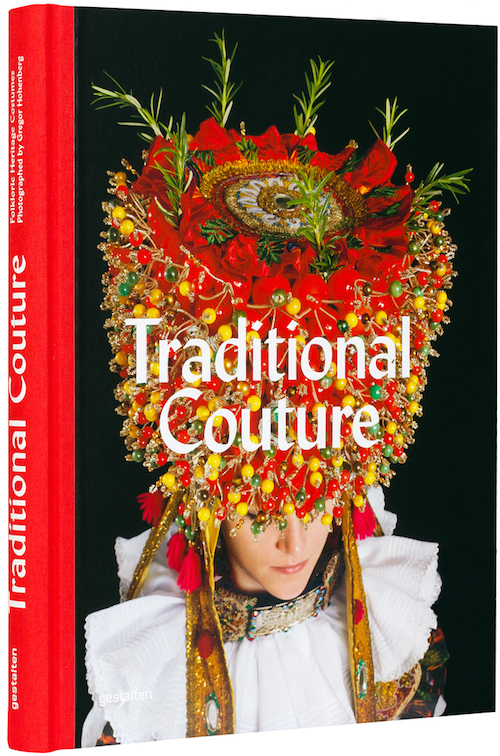 Thumbnail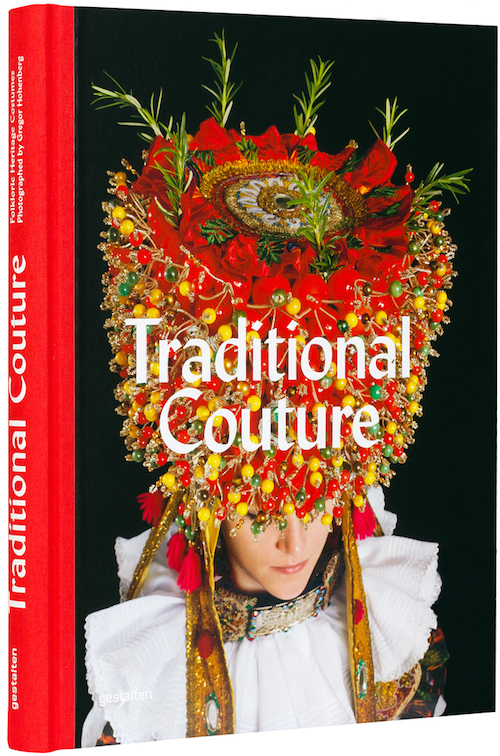 Image Flatcover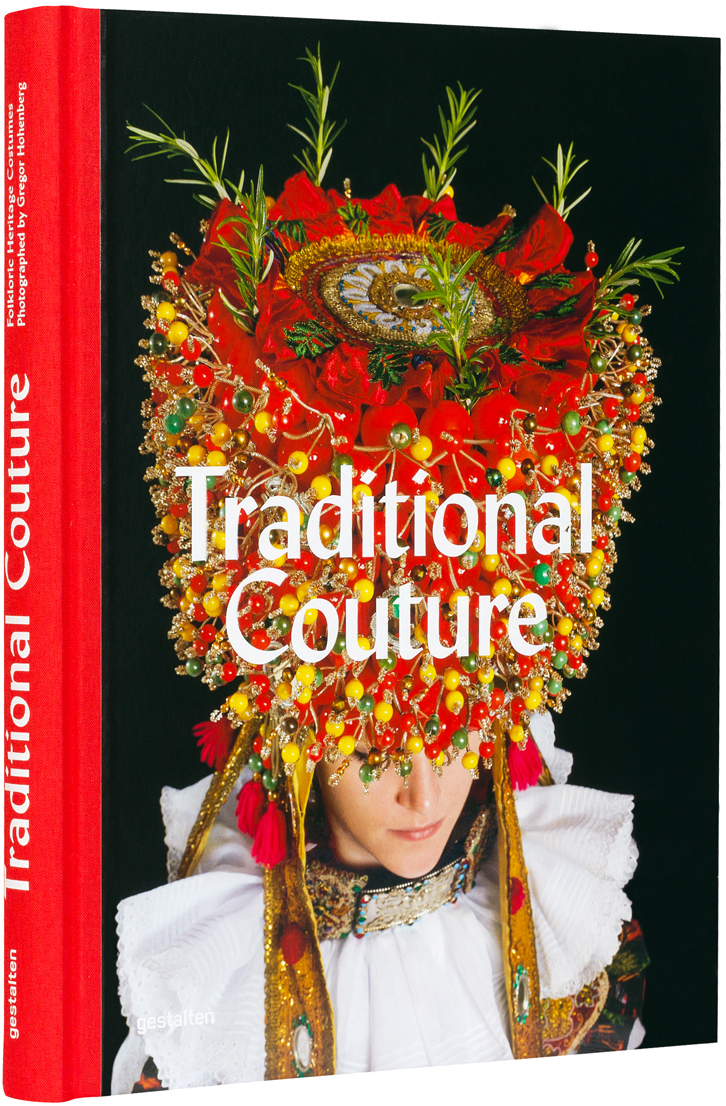 List Image