6423
URL Path
the-monocle-guide-to-bundle.html
Features
Full color, hardcover
One liner
Through all walks of life, let <i>Monocle</i> be your guide.
Short Description
Monocle's books with Gestalten have shown you how to build a better life, business, home, and nation. And now you can easily draw upon inspiration from all four volumes with The Monocle Guide To… bundle: four insightful collections that will add to your bookshelf and quality of life.
How to Make a Nation: A Monocle Guide is a thought-provoking primer that details and discusses a country that feels like a cohesive community.
The Monocle Guide to Better Living is an upbeat survey of products and ideas built to treasure and last.
Multifaceted perspectives on the world of work today are extolled in The Monocle Guide to Good Business and is a handbook for those who wish to make a company that will last.
And The Monocle Guide to Cosy Homes tells you how to turn a house into a home where lives unfold.
These four guides are as indispensible as they are motivating.  
Based in London and acclaimed the world over, Monocle has delivered a unique briefing on global affairs, business, culture, and design since it was founded by Tyler Brûlé in 2007. Alongside the magazine, Monocle has created a 24-hour radio station, a film-rich website, retail ventures around the globe, and cafes in Tokyo and London.
Armed with an unmistakable sense of aesthetics and journalistic tenacity, its team has intelligent publications that continually inspire a global readership who are interested in everything from diplomacy to design.
Image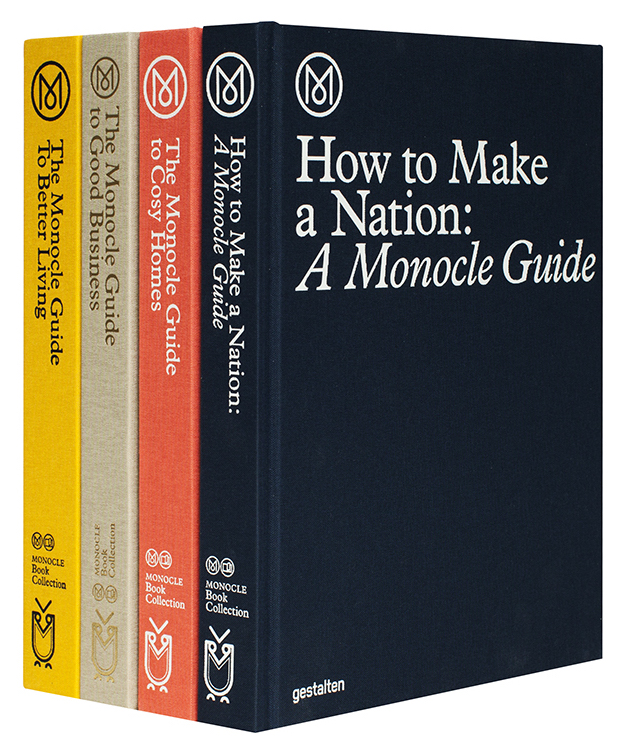 Small Image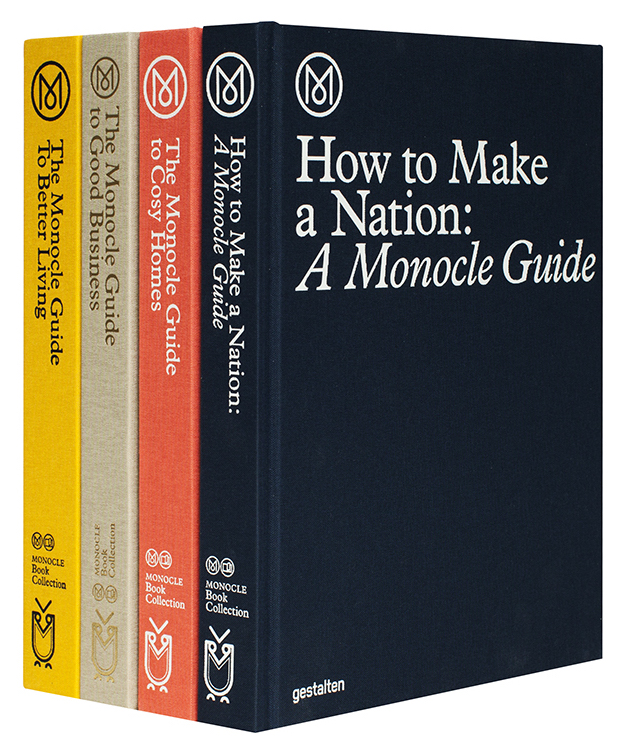 Thumbnail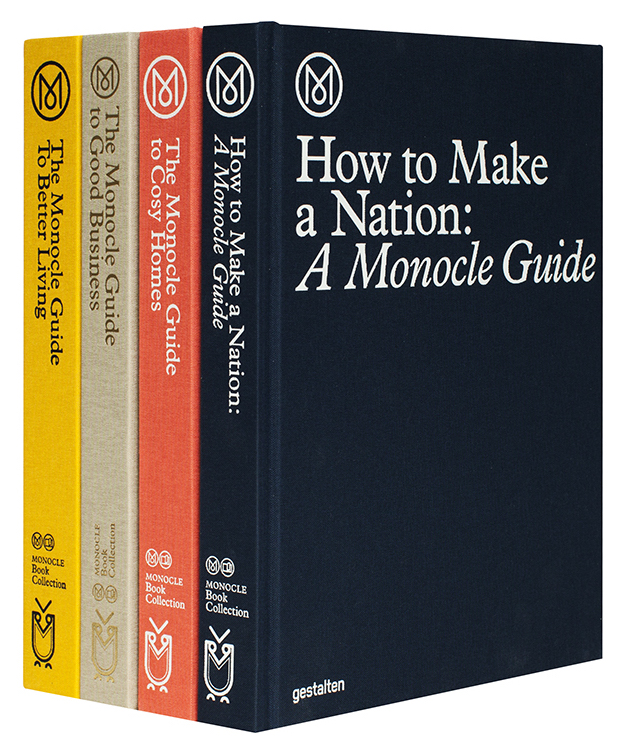 Image Flatcover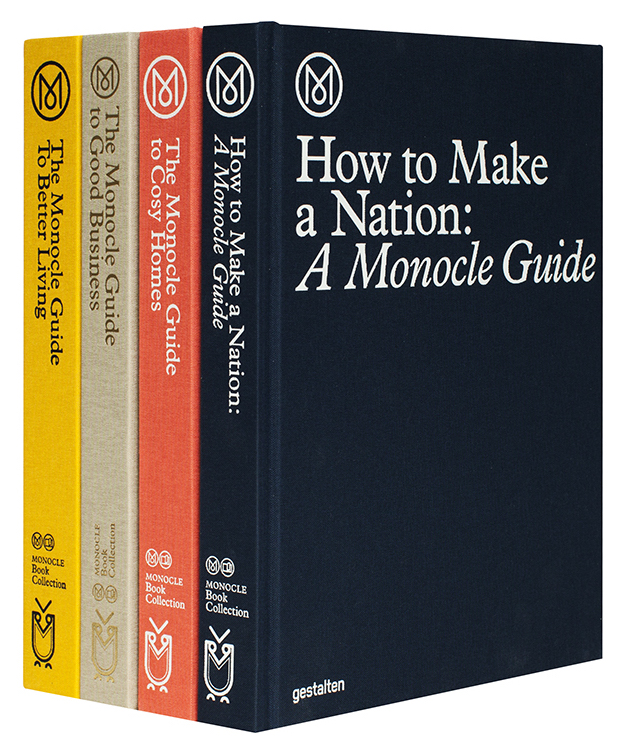 List Image