Marie-Sabine Roger  discovered her love of words at the young age of four. Before she became an author of novels and children's books, she taught in a kindergarten. She has now published numerous books in French, some of which have been translated into other languages.
After completing her studies in applied and decorative arts, Nathalie Choux learned how to design and build marionettes in Prague. Creating characters and personalities still fascinates her. Choux not only writes and illustrates books, but she also makes animals and fantastical creatures out of ceramic. These figures, in turn, influence the direction of her illustrations.
6051
Subtitle
Weekdays with Mom, Weekends with Dad
Authors
Marie-Sabine Roger and Nathalie Choux
Credits
Translation from French: David H. Wilson
URL Path
lou-caribou.html
Features
Full color, hardcover, landscape format, 40 pages
One liner
A young reindeer lives with his mother and visits his father on weekends. The story of Lou Caribou will help small children come to terms with their own parents' separation.
Short Description
A little reindeer named Lou Caribou lives with his mom at one end of a green forest. Every weekend, Lou visits his dad who lives on the other end of that forest. To prepare for the trip, Lou has to pack his suitcase with everything he needs for his stay—things like his toothbrush, his stuffed animal, and his favorite sweater. Lou's mother brings him to the bus and in no time he is with his father. Together, they ride their bikes to a pool or go canoeing on a lake. On Sunday evening, Lou is back home with his mom.
This book shows that parents who live apart still lovingly care for their child, and that their separation has not diminished their love for him. Adoring gestures all throughout the book prove that the young reindeer is loved by both of his parents in equal measure. Through Lou's story, small children can better comprehend and relate to the separation of their own moms and dads.
Image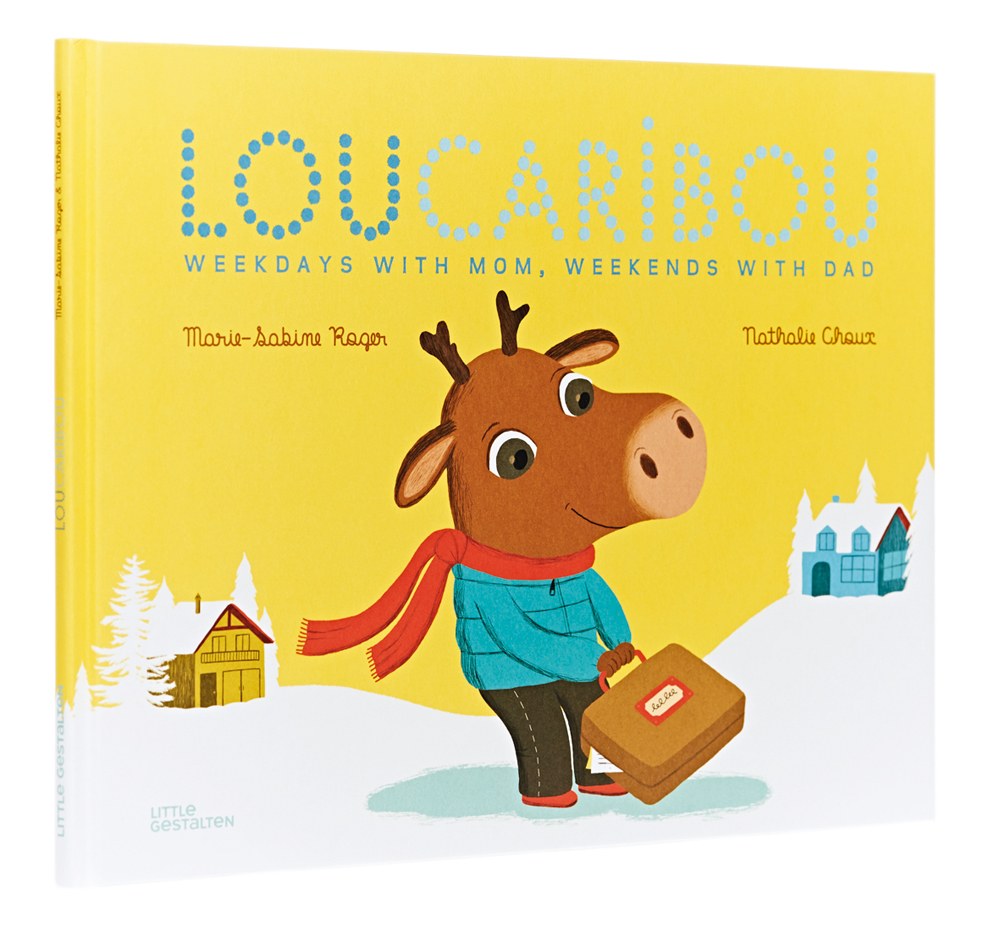 Small Image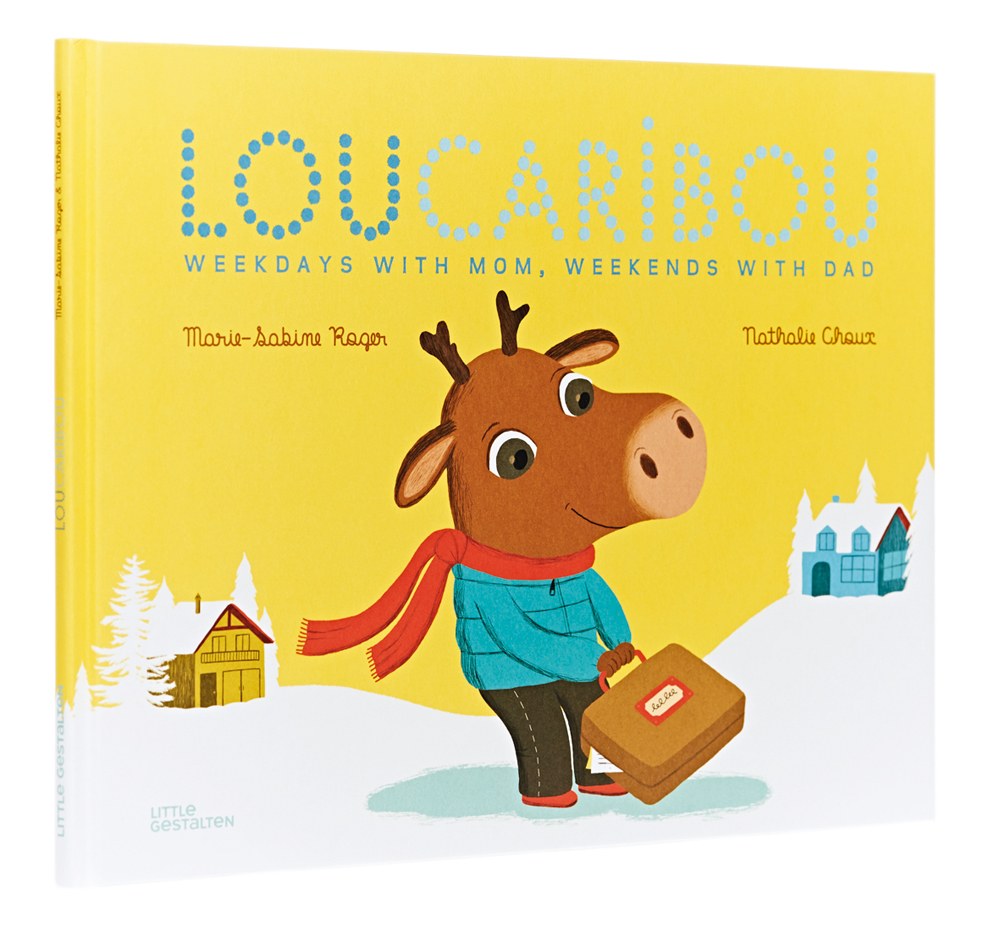 Thumbnail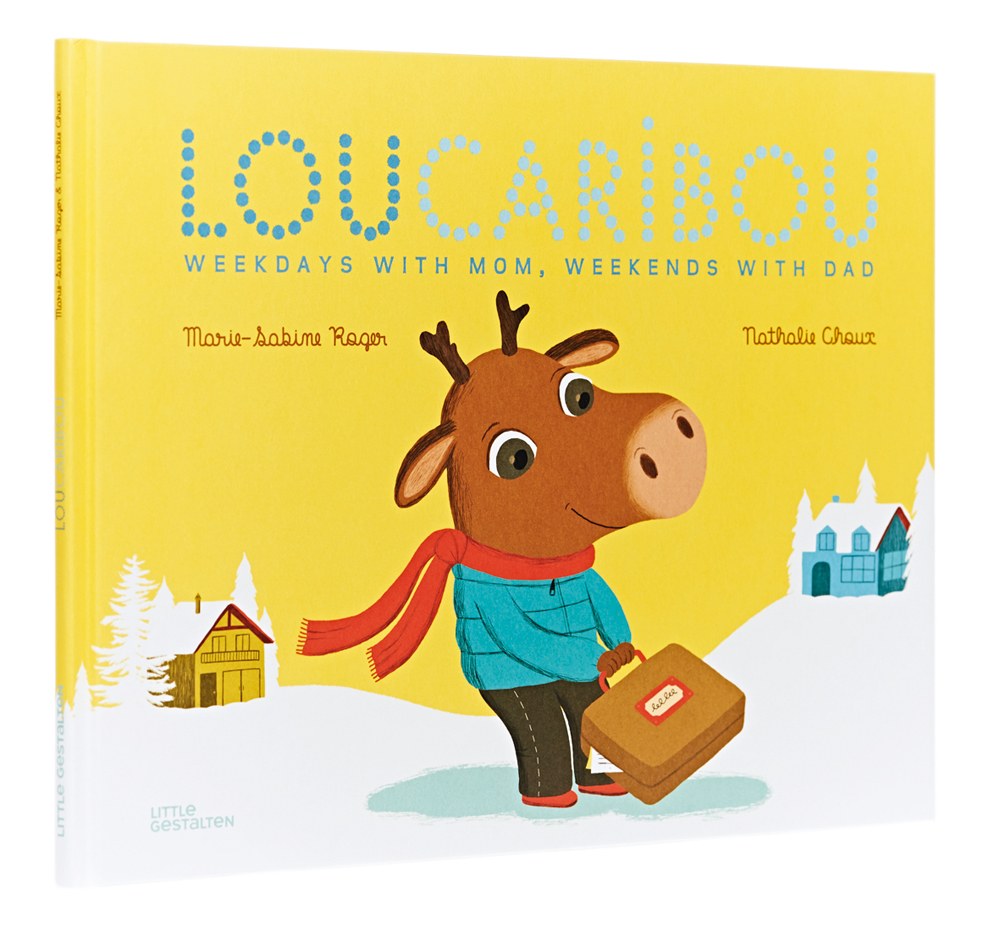 Image Flatcover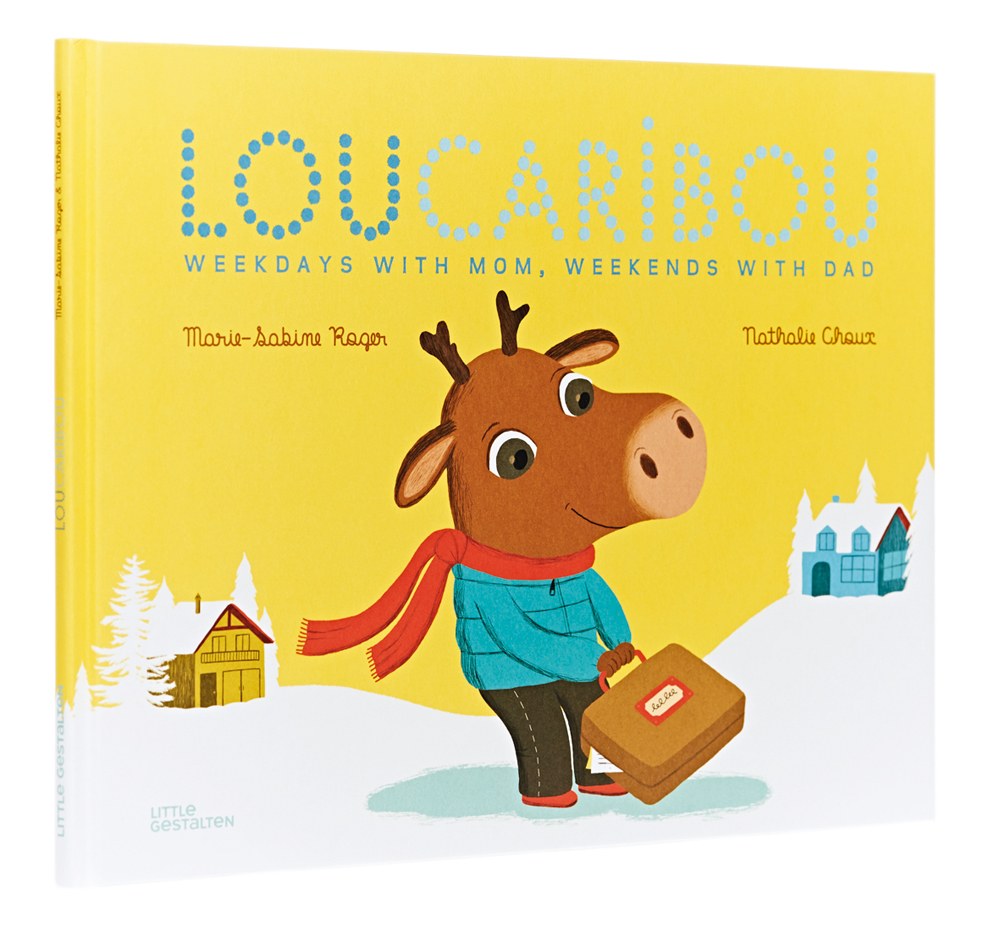 List Image