Gestalten Sales
Mariannenstr. 9-10
10999 Berlin
Germany
t: +49 30 726 13 2000
fax: +49 30 726 13 2222
Retailer Order Form
If you already have an existing account with Gestalten you can place orders directly to our sales department by filling out and submitting the following order form:
Gestalten Book Order Form (Germany/Europe)
Not a Gestalten Retailer, yet?
If you do not yet have your Retailer Account log-in details, please contact us at sales [at] gestalten.com or give us a call +49 (0)30 72613 2200 to get one.
If you want to place an order for the first time, please refer to the relevant representatives in your territory or contact us directly at sales [at] gestalten.com and we will be happy to give you feedback from our head office Berlin and/or direct you to one of our local representatives and distributors.
Distributed Lists
Exclusive worldwide distribution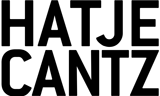 Exclusive UK distribution for Hatje Cantz
To place your order please contact our ukenquiries [at] gestalten.com (UK office).
Global Distribution Partners
Gestalten publications are available worldwide through our
global network of distributors and sales representatives.
Gestalten
Sales Team
Mariannenstrasse 9−10
10999 Berlin
Germany
t: +49 (0)30 726 13 2000
fax: +49 (0)30 726 13 2222
inter art
Laurence H'Limi
1 Rue Est
75020 Paris
France
t: 01 43 49 36 60
fax: 01 43 49 41 22
Books at Manic
PO Box 8
Carlton North VIC 3054
Australia
t: (03) 9380 5337
fax: (03) 9380 5037
IPS (Ingram)
1210 Ingram Drive
Chambersburg, PA 17202
United States
t: +1 877 415-0408
fax: +1 800 838-1149
Emma Ferguson
Gestalten UK
65 London Wall
London
EC2M 5TU
United Kingdom
t: +44 20 7628 4829
fax: +44 20 7628 4828
Buchzentrum AG (BZ)
Denise Lehmann
Industriestr. Ost 10
4614 Hägendorf
Switzerland
t: +41 (0) 62 209 27 06
fax: +41 (0) 62 209 27 88
Zaika Design
New Zealand Zaika Design
123 Ponsonby Rd
Ponsonby
Auckland 1011
New Zealand
t: +64 9 3762387
fax: +64 21 366276
Distribution Rest of the World
In case the representative of your country isn't listed, please
feel free to contact us at:
sales [at] gestalten.com