Secondary tabs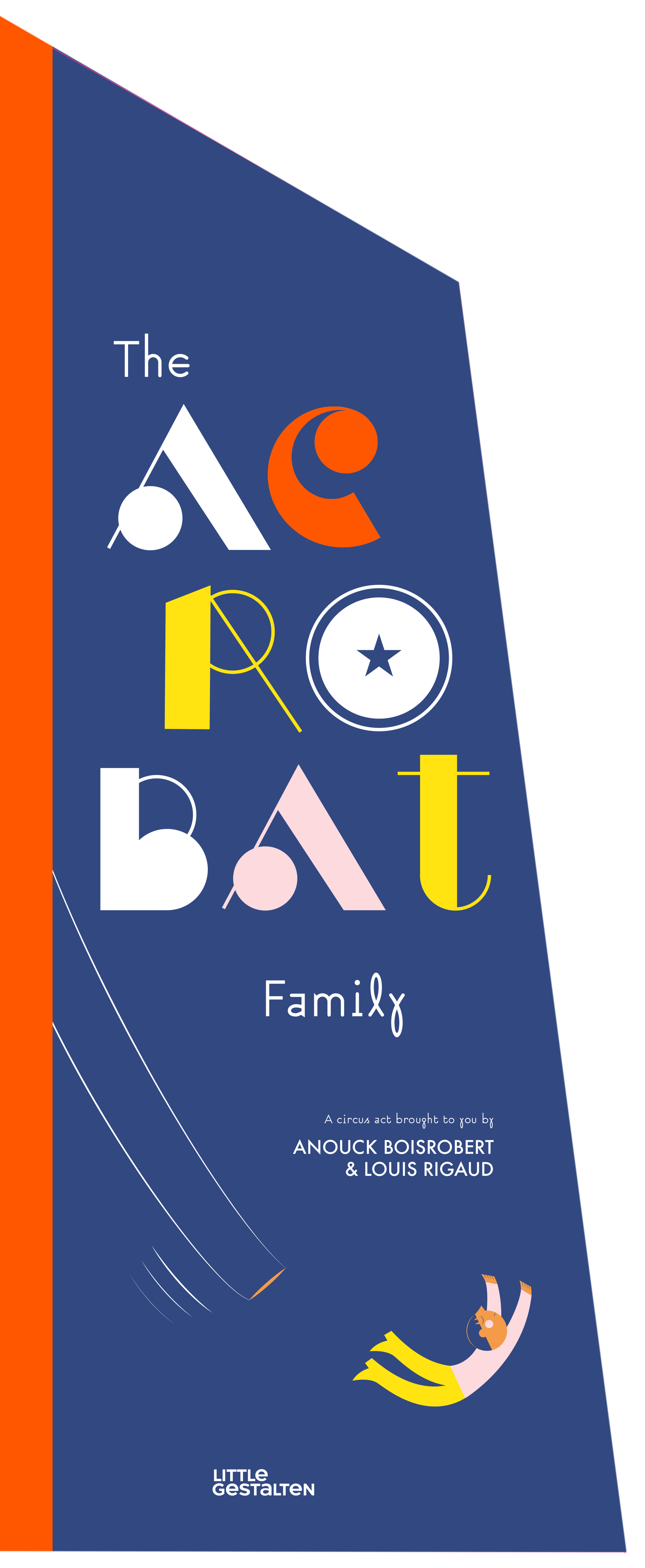 The Acrobat Family
by Anouck Boisrobert & Louis Rigaud
Category: Pop-up Book 
Recommended for: Ages 3 and up 
Features: Full color, hardcover, stitch bound, 18 pages
Format: 16.3 × 40 cm, 6 ½ × 15 ¾ inches
Price: € 21.90 £ 17.95 $ 23.95 
ISBN: 978-3-89955-835-7
@gestalten #gestalten #LittleGestalten #familyofacrobats
European Publication Date: September 12, 2019
International Publication Date: November 28, 2019
ABOUT THE BOOK
Join a family of acrobats as they twirl and twist through the pages of The Acrobat Family in this delightful pop-up that playfully teaches the magic of counting. 
As you turn the pages, count not one but ten characters balance one on top of the other, creating ever more daring shapes. This beautifully crafted book draws the reader into the magical world of the acrobats, whilst stimulating the imaginations of children and adults alike.
ABOUT THE AUTHORS & ILLUSTRATORS
ANOUCK BOISROBERT & LOUIS RIGAUD are French authors who work as a team and have created four bestselling children's titles, one of them In the Forest. Both were born in 1985 and graduated from the School of Decorativ Arts in Strasbourg. Anouck loves illustrating with watercolors and Louis works as a graphic designer.
Embargo:
Please ask for permission first if you would like to review the book before the official publication date.